Effluent Guidelines Implementation & Compliance
On this page:
---
Implementation of Effluent Guidelines
Implementation occurs under two related EPA programs, depending on the way an industrial facility discharges its wastewater:
Integrated Compliance Information System (ICIS)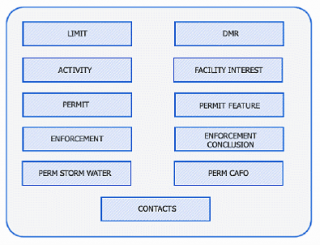 ICIS
is the national database used to track compliance with NPDES permit requirements for major dischargers. You can review information on when a permit was issued and expires, how much the company is permitted to discharge, and the actual monitoring data showing what the company has discharged. ICIS-NPDES integrates data that are located in several separate data systems and replaces the older Permit Compliance System (PCS).
DMR Pollutant Loading Tool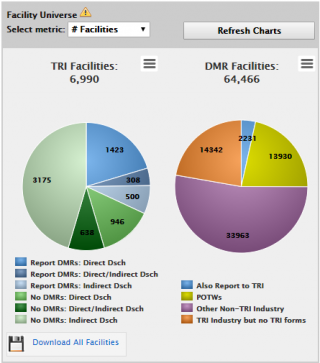 The Discharge Monitoring Report (DMR) Pollutant Loading Tool is designed to help you determine who is discharging, what pollutants they are discharging and how much, and where they are discharging. It uses data from ICIS-NPDES and PCS.
Compliance and Enforcement
EPA's compliance and enforcement program monitors compliance with Effluent Guidelines and other Agency regulations with the help of states and tribes and takes enforcement actions when necessary. EPA provides information, environmental management tools and incentives to assist businesses in complying with the law.
Enforcing environmental laws is a central part of EPA's Strategic Plan to protect human health and the environment. When warranted, EPA will take
civil or criminal enforcement actions
against violators of environmental laws.