Steam Electric Power Generating Effluent Guidelines – 2019 Proposed Revisions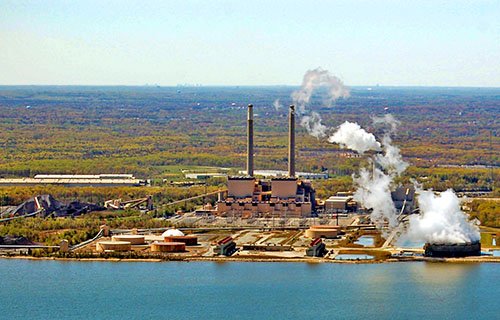 is proposing revisions to the September 30, 2015 Final Rule for flue gas desulfurization (FGD) wastewater and for bottom ash (BA) transport water applicable to the Steam Electric Power Generating category.
On this page:
---
Rule Summary
The EPA estimates that its proposed rule would result in compliance cost savings of more than $175 million pre-tax annually while reducing the amount of pollutants discharged to our nation's waters by approximately 100 million pounds per year over the existing Obama-era regulation as a result of:
less costly FGD wastewater technologies that could be used to comply with the proposed relaxation of the 2015 rule's selenium limit
less costly BA transport water technologies that could be used to comply with the proposed relaxation of the 2015 rule's requirement to recycle 100 percent of the system water
a two-year extension of compliance time frames for FGD wastewater, and
additional proposed subcategories for both FGD wastewater and BA transport water.
The additional pollutant reductions are attributable to a voluntary incentives program that provides the certainty of more time (until December 31, 2028) for plants to implement new requirements, if they adopt additional process changes and controls that achieve more stringent limitations on mercury, arsenic, selenium, nitrate/nitrite, bromide, and total dissolved solids in FGD wastewater.
Public Hearing
The EPA will conduct a public hearing about the proposed rule on Thursday, December 19, 2019, at 1:00 PM EST. The hearing will be conducted online only. You may register to provide testimony or register as "listen-only."
Proposed Rule
The proposed rule has been signed by the EPA Administrator and is being prepared for publication.
Docket
Documents related to the rulemaking can be found on EPA's docket at regulations.gov. The Docket Number is EPA-HQ-OW-2009-0819.
Related Rulemaking
Additional Information
For additional technical information about the proposed rule, please contact Richard Benware (benware.richard@epa.gov) or 202-566-1369. For economic information please contact James Covington (covington.james@epa.gov) or 202-566-1034.
Photo credit:
Alexandra Fries, Integration and Application Network, University of Maryland Center for Environmental Science.Exit