Charging My Electric Vehicle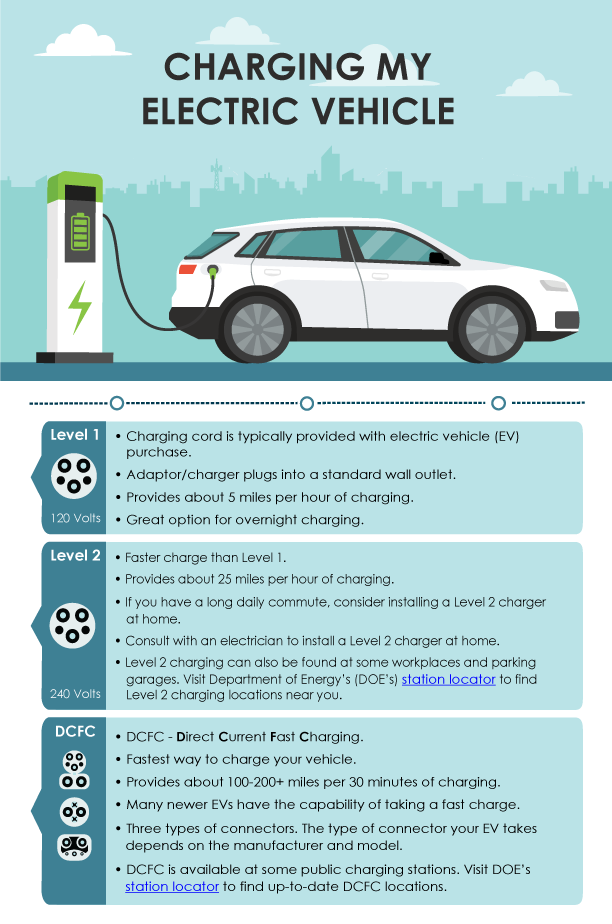 Charging time varies by station power, vehicle, and battery state of charge.
Level 1 estimate of recharging time assumes 1.9 kilowatt (kW), Level 2 assumes 6.6 kW.
Electric Vehicle Charging (EnergyStar) is a great resource for detailed information on electric vehicle supply equipment (EVSE). Consult with your electrician and the EVSE manual for specifications when planning installation of a home charger.