S.H. Bell Chicago Facility
Update-June 2018
Air Monitoring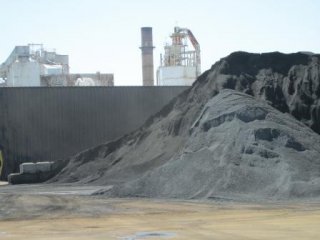 S.H. Bell- Outdoor Bulk Material Storage Pile
April 25, 2014U.S. EPA staff continues to inspect S.H. Bell's Chicago facility to confirm the company is complying with federal and state regulations. S.H. Bell is subject to other ongoing obligations set forth in the Dec. 5, 2016, legal document called the "Stipulated Settlement and Final Consent Order." The Order included operation and maintenance of the air monitors.
Soil Sampling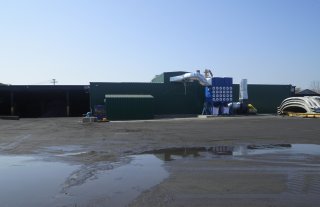 S.H. Bell- Outdoor Bulk Material Storage Pile
August 16, 2017EPA is assessing manganese levels in soil near the S.H. Bell facility to determine if a cleanup is needed to protect public health. The city of Chicago requested U.S. EPA assist with a soil assessment in April 2018. U.S. EPA is performing targeted sampling of residential yards near the facility in the area between the Calumet River to the West, South Ewing Avenue to the East, 100th Street to the North and 104th Street to the South. EPA is requesting permission through signed access agreements (PDF)(1 pg, 127K) from homeowners to sample their yards. All properties from which we obtain agreements may not necessarily be sampled. But if your property is chosen for sampling, representatives from EPA and the Chicago Department of Public Health will be available to speak with you to answer all questions before accessing your property.
EPA is working with the Agency for Toxic Substances and Disease Registry to evaluate the soil sampling data and decide if a cleanup is needed. Read EPA Set to Sample Soil in Southeast Chicago Area (PDF) (2 pp, 11 K, About PDF) May 2018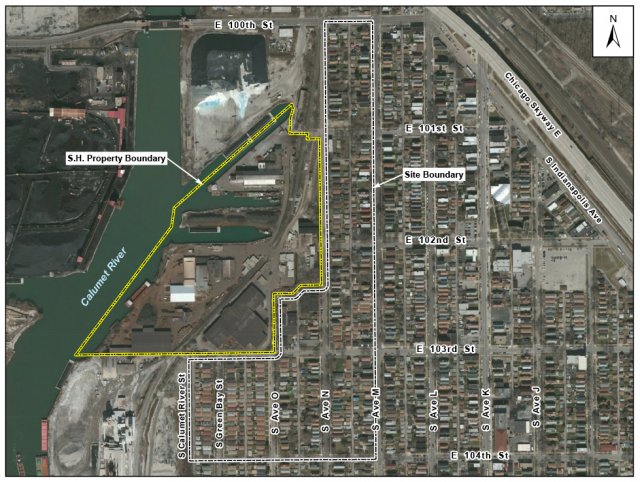 SH Bell site boundary map.