Water in Louisiana
On this page:
---
Water Topics
When the water in our rivers, lakes, and oceans becomes polluted; it can endanger wildlife, make our drinking water unsafe, and threaten the waters where we swim and fish. EPA research supports efforts under the Clean Water Act and Safe Drinking Water Act. 
Please visit EPA's main Water Topics page for more information. 
---
The Coastal Wetlands Planning, Protection & Restoration Act (CWPPRA) Program
The EPA Region 6 Coastal Wetlands Planning, Protection and Restoration Act (CWPPRA) program team works with federal, state, and local partners to develop, design, and build Louisiana coastal restoration projects. Since 1990, EPA has sponsored the engineering, design, and construction of projects benefiting some 13,000 acres of restored or protected wetlands, marshes, headlands, and barrier islands.
---
EPA-Sponsored Restoration Projects
Reggio Marsh Creation and Hydrologic Restoration (BS-43)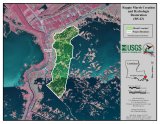 EPA's newest project, BS-43, Reggio Marsh Creation and Hydrologic Restoration, will create and nourish approximately 484 acres of marsh located along the Delacroix Highway (LA 300) near the town of Reggio, Louisiana. In addition, a project goal is to close two canals to the southwest to counteract saltwater intrusion.
The area has experienced wetland loss due to a variety of factors including subsidence, saltwater intrusion, and storm damage. Hurricane Katrina devastated the area resulting in substantial marsh loss which has exposed infrastructure to open water conditions. Most recently, the area experienced impacts due to Tropical Storm Barry in 2019. Canals in the area have increased the effects of saltwater pulses in the fall, which cause the vegetation to the west and north of the canals to die off and decay. BS-43 is currently in Phase 1: Engineering and Design.
---
Caminada Headland Back Barrier Marsh Creation (BA-171)
The Caminada Headland Back Barrier Marsh Creation project was combined with the BA-193 "Increment 2" project to create approximately 900 acres of marsh habitat. The project creates a platform for sand from other beach and dune projects. If not for this platform, the sand would be lost to open water as it continually rolls back due to tides and other processes. Construction started in June 2020 with containment dikes and dredging is scheduled to begin in the summer of 2022.
Read more about the Caminada project and watch the video!
---
Hydrologic Restoration and Vegetative Planting in the des Allemands Swamp (BA-34-2)
Construction was completed in 2018. This is the first CWPPRA project to restore a cypress-tupelo swamp. 
Repairing the area's natural hydrology improved the health of existing trees by providing needed periods of flooding and drying. To jump-start the process, 300 water tupelo and 900 bald cypress trees were planted. This final piece of the restoration project stabilized the soil and helped replace dying mature cypress and tupelo trees.
Construction of this project took about five months at a cost of just over $500,000. The project enhanced 2,395 acres of swamp habitat in St. James Parish bordered by Bayou Chevreuil that would have otherwise continued to degrade.
Read more about the des Allemands Swamp project and watch the video!
---
Bayou Dupont
EPA has sponsored two projects in the Bayou Dupont area of Plaquemines and Jefferson Parishes. The Mississippi River Sediment Delivery System-Bayou Dupont project (BA-39) was the first project under the Coastal Wetlands Planning, Protection and Restoration Act (CWPPRA) to use dredged sediment from the Mississippi River for marsh creation and to establish a reusable pipeline delivery system. The second project, Bayou Dupont Sediment Delivery - Marsh Creation and Terracing #3 (BA-164), was EPA's first use of terraces in a restoration project.
Read more about the Bayou Dupont projects and watch the video!
---
Long Point Bayou Marsh Creation (CS-85)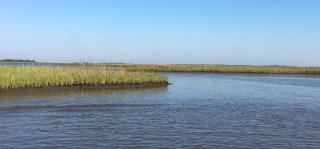 The Long Point Bayou Marsh Creation project (CS-85) will create approximately 400 acres of marsh approximately four miles south of Hackberry, north of the Sabine National Wildlife Refuge, east of Highway LA 27, and west of the Calcasieu Ship Channel near Mile 11.
The area has experienced wetland loss due to salt water intrusion, water fluctuations, and erosion. This project will beneficially use sediments dredged from the Calcasieu Ship Channel and will also create tidal creeks and ponds in the project footprint, which will aid the Endangered Species Act proposed saltmarsh topminnow. The project is currently in Phase 1: Engineering and Design.
Read more about the Long Point Bayou Marsh Creation (CS-85) project.
---
EPA Restoration of Louisiana Barrier Islands
Since 1990, EPA has constructed six barrier island restoration projects in the Isles Dernieres chain. Each project demonstrated an innovative restoration feature or concept. Barrier islands serve an important function by acting as a first line of defense for coastal communities against storm surge.
---
More About CWPPRA
EPA Region 6 is one of five federal agencies working with the State of Louisiana to restore coastal Louisiana wetlands. Louisiana's coastal zone contains approximately 30 percent of coastal marshes and 45 percent of all intertidal coastal marshes in the lower 48 States, but it is suffering 80 percent of the entire Nation's annual coastal wetland loss. Since the 1930s, coastal Louisiana has lost more than 1,883 square miles, an area more than 25 times larger than Washington, D.C. Louisiana's wetlands provide a variety of benefits that serve the Nation across an array of economic sectors. Because of this, the coastal wetland loss crisis in Louisiana is considered a matter of national concern.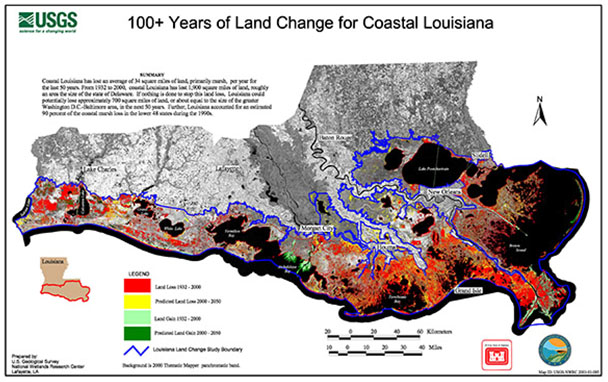 Working with our State, Federal and local partners, EPA Region 6 implements restoration projects to promote coastal protection at a landscape scale and reduce the vulnerability of coastal habitats to the effects of subsidence, erosion, sea level rise, and storm surge. CWPPRA project managers, engineers, and scientists use various techniques to protect, enhance, or restore wetlands. EPA Region 6 has sponsored and completed various types of projects including "natural" reintroduction of river water, barrier island/shoreline restoration, and application of innovative technologies such as pipeline delivery of new sediment. Additional information on CWPPRA is at http://www.lacoast.gov.
---
Ocean Dumping
Region 6's Ocean Dumping Management Program plays an essential role in keeping our oceans safe and clean, while supporting the marine transportation system and the economy. Region 6 serves Arkansas, Louisiana, New Mexico, Oklahoma, Texas and 66 tribes. Region 6 encompasses the ocean waters offshore of Louisiana and Texas. 
Please visit Managing Ocean Dumping in Region 6 for more information.
---
Louisiana NPDES Permits
In Louisiana, EPA issues NPDES permits on tribal lands. For more information, please contact EPA Region 6. All other permits are issued by the Louisiana Dept. of Environmental Quality.
For state-issued permits, visit Louisiana Pollutant Discharge Elimination System (LPDES) 
For stormwater permits, visit NPDES Stormwater Program in Region 6.
For offshore oil and gas permits, see Western and Central Gulf of Mexico Offshore Oil & Gas NPDES Program.
NPDES Permits Issued by EPA in Louisiana

| Location | Facility of Permit Name | Permit Number | Effective Date | Expiration Date |
| --- | --- | --- | --- | --- |
| Coushatta | Coushatta Casino Resort WWTP | LA0124656 | Nov. 1, 2021 | Oct. 31, 2026 |
| Chitimacha | Chitimacha Casino Resort  | LA0050971 | Mar. 1, 2017 | Feb. 28, 2022 |