EPA New Approach Methods: Efforts to Reduce Use of Vertebrate Animals in Chemical Testing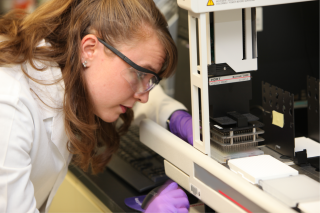 EPA is prioritizing ongoing efforts to develop and use New Approach Methods (NAMs) to test chemicals for health effects. Using NAMs will help reduce the use of Vertebrate Animals in chemical testing while ensuring protection of human health and the environment.
The definition of NAMs has evolved over time. Currently, it is broadly descriptive reference to any non Vertebrate Animals technology, methodology, approach, or combination thereof that can be used to provide information on chemical hazard and risk assessment. NAMs are functionally equivalent to "alternatives" to mammal testing.
Resources