Milestones In The Underground Storage Tank Program's History (Text Version)
A U.S. Environmental Protection Agency timeline about the national underground storage tank (UST) program.
---
Citizens Concerned About Gasoline Contaminating Their Drinking Water 
August 1983
In 1983, CBS 60 Minutes segment "Check The Water" brought national attention to families in Canob Park, Rhode Island suffering from the effects of gasoline leaking from underground storage tanks. Even a small amount of petroleum can contaminate groundwater, a source of drinking water for nearly half the people living in the United States. 
EPA is committed to preventing and cleaning up UST releases and equitably protecting human health and the environment of all people living in the United States, including those historically marginalized, overburdened, underserved, and living with the legacy of structural racism.  
---
Congress Created The Federal Underground Storage Tank Program 
November 1984
Congress added Subtitle I to the Solid Waste Disposal Act to protect the public from underground storage tank petroleum releases. Subtitle I formed the national underground storage tank program and directed EPA to develop a regulatory program for USTs storing petroleum and certain hazardous substances. 
---
EPA Formed The Office Of Underground Storage Tanks
September 1985
EPA's Office of Underground Storage Tanks' mission was to create a regulatory program as directed by Subtitle I of the Solid Waste Disposal Act. 
EPA estimated there were approximately 2.1 million USTs at that time. Knowing there were not enough resources at EPA to fully implement the UST program, to inspect every tank, and to oversee cleaning up every release, the Agency enlisted the partnership of states and territories, and worked closely with tribal partners, to implement the UST program. 
---
Congress Established The Leaking Underground Storage Tank Trust Fund And Financial Responsibility For UST Owners
October 1986
Through the Superfund Amendments and Reauthorization Act, Congress established the Leaking Underground Storage Tank (LUST) Trust Fund, which authorized EPA to respond to petroleum spills and leaks. Paid for by a 0.1 cent tax on each gallon of motor fuel sold in the United States, the LUST Trust Fund covers costs of responding to leaking USTs in cases where UST owners or operators do not clean up a release. 
The amendments also directed EPA to establish financial responsibility requirements for UST owners and operators to cover the cost of taking corrective actions and to compensate third parties for injury and property damage caused by leaking tanks.
---
EPA Published Underground Storage Tank Regulations In The Federal Register
September 1988
EPA established the 1988 federal underground storage tank technical regulation and state program approval regulation, which EPA subsequently revised in 2015. 
The technical regulation required UST owners and operators to prevent leaks, detect leaks quickly, and clean up leaks quickly and safely. 
The state program approval regulation described requirements for states to follow for achieving state program approval and EPA's procedures for approving, revising, and withdrawing state programs. 
---
EPA Held First National UST Conference; Brought Together UST Implementing Partners In Santa Fe, NM 
November 1988
EPA sponsored a 3-day conference, "Making It Work" for UST implementing partners and EPA regions to work together in building their programs and improving tank management practices. EPA sponsored this conference to promote information sharing among UST partners. 
This was the first of many future conferences where UST implementing partners—states and territories and tribal UST regulators—came together to discuss experiences, solve problems, and connect with peers via workshops, panel discussions, and information-sharing sessions.  
The Association of State and Territorial Solid Waste Management Officials Tanks Subcommittee and New England Water Pollution Control Commission Underground Storage Tank Program were instrumental in maintaining and improving numerous national conferences. Both organizations provide EPA's national UST program with ongoing, valuable support in many ways. 
---
Mississippi, First State UST Program  To Receive EPA's Approval 
July 1990
EPA determined that Mississippi met requirements and its regulations were as stringent as the 1988 federal UST requirements, resulting in EPA's approval of Mississippi as the first state UST program to operate in lieu of the federal program. 
States and territories are key partners in implementing the UST program.  Because of the size and diversity of the regulated UST community, states are in the best position to oversee USTs. Many states since have achieved program approval from EPA. In addition, many states are applying to EPA for authorization under the 2015 federal UST regulation, with Oklahoma being the first state to be re-authorized. 
---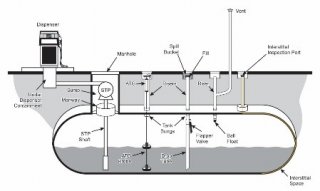 National Work Group On Leak Detection Evaluations Formed To Review Third Party Tests Of UST Leak Detection Evaluation Methods
June 1993
To ensure UST systems are properly designed, constructed, installed, and maintained, the federal UST regulation required that UST equipment meet certain performance standards. As industry develops new and improved UST technologies, it is imperative that those technologies—for example, methods for detecting UST releases—perform as stated and meet requirements. 
The National Work Group On Leak Detection Evaluations (NWGLDE) reviews leak detection evaluations and maintains a list of leak detection methods that are third-party certified to meet EPA and other regulatory performance standards. NWGLDE is an independent work group comprised of 11 volunteer members—10 from state UST programs and 1 from EPA—who regulate storage tanks for their agencies' regulatory programs. 
---
By 1993 All Existing USTs Installed Before 1988 Must Use Leak Detection Methods
December 1993
EPA designed the 1988 federal leak detection requirements to keep contamination from spreading undetected and avoid difficult and costly cleanups. By 1993, all federally regulated USTs had to include a release detection method, or combination of methods, that:
Could detect a release from any portion of the tank and the connected underground piping that routinely contained product, and
Was installed and calibrated according to the manufacturer's instructions.
All new USTs installed after 1988 had to include release detection when installed. 
---
Final Deadline For UST Owners To Obtain Financial Responsibility
February 1994
EPA designed the federal financial responsibility requirements to ensure that UST owners had the financial resources to pay the costs of cleaning up leaks and compensating third parties for bodily injury and property damage caused by leaks from USTs. 
UST owners may use numerous options, such as state UST financial assurance funds—referred to as state funds—or private insurance, to meet the financial responsibility requirements. Many UST owners use state funds as their financial responsibility mechanism. Thirty-six states have state funds, which pay to clean up newly reported UST releases as well as ongoing cleanups. Since 2002, state UST financial assurance funds have paid for approximately $20 billion to clean up UST releases.
---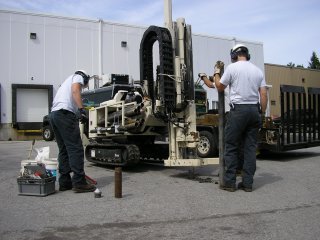 EPA Encouraged Risk-Based Decision Making In Underground Storage Tank Corrective Action Program 
March 1995
EPA's support of risk-based decision making in cleaning up UST releases (PDF)(20 pp, 6.2 MB) encouraged states to assess the risk each release poses, and then apply sound science and common sense cleanup approaches that are flexible, cost effective, and protect human health and the environment. This flexibility allowed individual states to tailor solutions based on site-specific circumstances.  Over decades, risk-based decision making has supported states' ability to apply evolving policies and approaches to their cleanups. 
---
UST Cleanup Backlog Reached High Point
September 1995
The UST cleanup backlog reached its highest ever, with almost 172,000 releases remaining to be cleaned up. EPA's semiannual reports show data about UST cleanup and prevention performance since 1987. 
The cleanup backlog is the difference between the cumulative number of confirmed releases and cleanups completed. Each year confirmed releases add to the backlog and cleanups completed reduce the backlog. 
---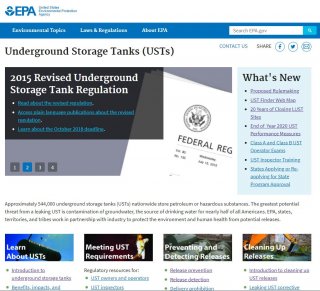 EPA Made UST Program Information Available Via The World Wide Web 
1996
EPA launched its UST website, which continues to provide users with readily available, plain language information and technical information about EPA's federal UST program and requirements. The website provides information to learn about USTs, prevent releases from occurring, detect releases quickly, and clean up releases when they occur. 
---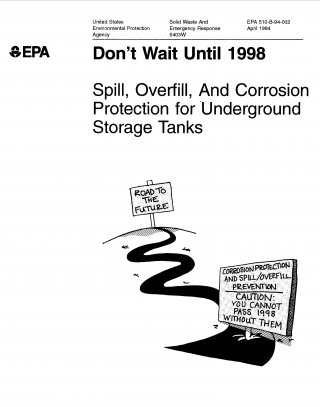 By 1998 All Existing USTs Had To Be Upgraded To Prevent Releases Or Be Replaced 
December 1998
EPA designed the 1988 federal release prevention requirements to prevent UST leaks from occurring. By 1998, all federally regulated USTs systems had to be upgraded or replaced so they had: 
Spill protection
Overfill protection
Corrosion protection
By 1998, UST systems not upgraded or replaced had to be permanently closed. 
---
EPA Awarded USTfields Projects For Cleaning Up Contamination From Leaking USTs On Abandoned Properties 
October 2000 - June 2002
EPA's USTfields initiative provided up to $100,000 of LUST Trust Fund money for assessing and cleaning up petroleum contamination from federally regulated USTs to each of 50 projects—10 pilot and 40 additional—in Brownfields communities across the United States. Assessment and cleanup work helped ready project sites for productive reuse. 
The January 2002 Small Business Liability Relief and Brownfields Revitalization Act, in addition to other things, addressed petroleum brownfields by assessing and cleaning up abandoned gas stations and other petroleum brownfields sites. Cleaned up sites can be used as parks, community centers, restaurants, retail spaces, police stations, fire stations, and other productive reuse. 
---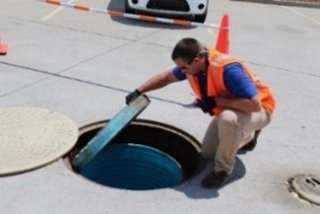 UST Provisions Of 2005 Energy Policy Act Focused On Preventing UST Releases 
August 2005
The Underground Storage Tank Compliance Act of 2005 in the Energy Policy Act added additional prevention requirements to Subtitle I of the Solid Waste Disposal Act. The prevention requirements expanded eligible uses of the LUST Trust Fund and included provisions regarding inspections, operator training, delivery prohibition, secondary containment and financial responsibility, public records, and cleanup of releases that contain oxygenated fuel additives. 
To implement the requirements, EPA and states worked closely with tribes, other federal agencies, tank owners and operators, and other stakeholders to bring about the mandated changes affecting underground storage tank facilities.  EPA developed grant guidelines to help states implement the requirements. 
---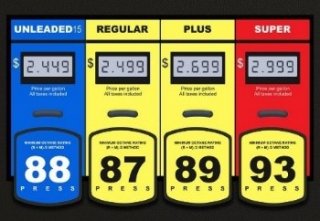 2005 Energy Policy Act Also Increased Biofuel Blending Into The Fuel Supply, Which Affected Underground Storage Tanks
August 2005
The Energy Policy Act also removed the oxygenate requirement—for example, methyl tertiary butyl ether (MTBE)—for reformulated gasoline and instead instituted a renewable fuel standard.  As a result, refiners switched to blending fuel with a renewable fuel, such as ethanol, rather than MTBE. That meant gasoline blended with ethanol or other biofuels would increasingly be stored in underground storage tanks. 
As the allowable level of ethanol in gasoline increased and UST system owners stored higher percentages of ethanol in tank systems, UST systems were incompatible with those higher blends. Owners must comply with the federal compatibility requirement for USTs to be constructed, maintained, and operated in a way to ensure petroleum and other regulated substances are stored safety. 
---
EPA Provided Grants To States For Assessing And Remediating UST Facilities Affected By Hurricanes
September 2006
Congress provided supplemental money from the LUST Trust Fund for EPA to give grants to states for assessing and remediating UST facilities affected by Hurricanes Katrina and Rita in 2005—$15 million divided among Alabama, Mississippi, and Louisiana. Floods from hurricanes cause major damage to USTs. EPA's UST flood guide and natural disasters and USTs web area provide UST owners with information to prepare for and clean up after floods and disasters. 
Subsequent supplement LUST Trust Fund money provided by Congress helped assess and remediate UST facilities in states affected by later hurricanes. 
Hurricane Sandy in 2012 for New Jersey and New York  
Hurricanes Harvey, Irma, and Maria in 2017 for Texas, Louisiana, Puerto Rico, and the U.S. Virgin Islands
Hurricanes Michael and Florence in 2018 for Florida and North Carolina
---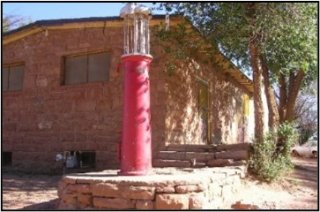 EPA Strengthened Partnerships With Tribes To Develop And Enhance The UST Program In Indian Country
2007
Tribal UST programs are essential partners in EPA's efforts to prevent, detect, and clean up UST releases in Indian country.  For decades, EPA worked in tandem with tribes to implement the UST program by providing technical support and financial assistance to tribal governments and by working with tribes to build, develop, and manage UST programs. 
EPA's August 2007 report to Congress, required under the 2005 Energy Policy Act, discussed the considerable progress EPA and tribes made working together to detect, prevent, and clean up releases from USTs in Indian country. The report discussed the challenges remaining and work still to be accomplished. In the report, EPA reaffirmed our commitment, begun in the mid-1980s, to partner with tribes in implementing and enforcing the UST program on all lands in Indian country. 
For the first time in 2007, EPA designated tribal inspectors as authorized representatives of EPA to inspect USTs. This increased the geographic coverage and frequency of inspections in Indian country and enhanced relationships.   
In May 2007, EPA and a tribal partner cohosted the first annual national tribal-EPA UST meeting, the first of many subsequent opportunities to strengthen our partnerships. 
---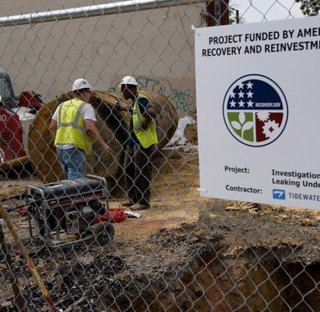 $200 Million Of American Recovery And Reinvestment Act Money Helped Clean Up UST Contamination 
February 2009
In the American Recovery and Reinvestment Act of 2009, Congress appropriated $200 million from the LUST Trust Fund to EPA for states to clean up releases of contamination from federally regulated underground storage tanks. States used this money to assess and clean up eligible tank releases. In addition to providing environmental benefits by cleaning up underground storage tank leaks, the money also helped to retain jobs and improve our nation's economy. By March 2013, the last reporting cycle, more than 7,800 LUST sites benefitted from Recovery Act money. 
---
EPA Compiled and Analyzed LUST Cleanup Data; Identified Key Findings and Opportunities To Reduce The LUST Backlog 
September 2011
In EPA's analysis of the cleanup backlog, The National LUST Cleanup Backlog: A Study of Opportunities, we characterized LUST releases by analyzing LUST data from 14 states, particularly those releases where cleanup was not complete. The study covered both data findings and opportunities states found to reduce their backlogs. EPA worked with our partners to implement backlog reduction strategies, based on the analysis in the study. 
EPA and our partners reduced the backlog of leaking UST sites from approximately 162,600 in 2000 to 62,500 in 2020. These maps show 20 years of progress of closing their leaking UST sites. 
---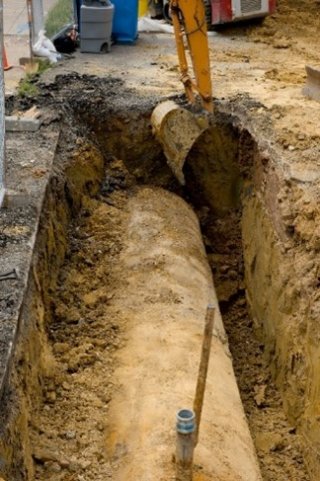 EPA's Guide Discussed Investigating And Assessing Petroleum Vapor Intrusion From UST Releases 
June 2015
EPA worked with our partners to develop documents and other resources on technical cleanup issues, such as petroleum vapor intrusion (PVI).  Technical documents, such as our guide for addressing PVI at leaking UST sites, provide our state, territorial, and tribal partners with valuable information that helps them assess and clean up UST releases. 
Cleanup technologies continue to evolve and improve.  As a result, EPA developed additional documents covering technical cleanup subjects, such as evaluating alternative cleanup technologies and expedited site assessment approaches. 
EPA works cooperatively with state-lead organizations, such as the Interstate Technology Regulatory Council (ITRC), to develop resources about technical UST cleanup issues.  Resources from organizations such as ITRC help our state, territorial, and tribal partners apply innovative technologies and processes to cleaning up UST releases. 
---
EPA's Revised UST Regulation Emphasized Proper Operation And Maintenance Of UST Equipment
July 2015
EPA issued the 2015 federal underground storage tank regulation and state program approval regulation, the first substantial changes since the original UST regulation in 1988. The effective date of the revised regulation was October 13, 2015, with many major compliance deadlines effective in October 2018.
The 2015 UST regulation strengthened the 1988 federal UST regulation by increasing emphasis on properly operating and maintaining UST equipment, as well as helping to prevent and detect UST releases, a leading source of groundwater contamination. 
The 2015 state program approval (SPA) regulation also updated SPA requirements in 40 CFR part 281 and incorporated the changes to the UST technical regulation.
---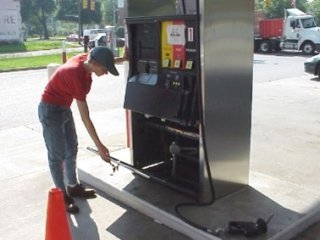 Inspecting One Million UST Facilities Helped Owners Maintain Compliance And Prevent UST Releases 
September 2018
From 2008—when EPA began reporting inspection data—to 2018, states, EPA, and credentialed tribal inspectors conducted over one million on-site inspections at federally regulated UST facilities.  
Inspections provide owners and operators with information and support to bring their UST systems into compliance, keep them in compliance, and increase release prevention.  Inspections also result in bringing appropriate enforcement actions against owners and operators who are out of compliance in certain cases. 
LUSTLine's December 2015 article (PDF)(28 pp, 11.3 MB), beginning on page 15, discussed an analysis of more frequent inspections and the effect on improved compliance and increased release prevention. 
---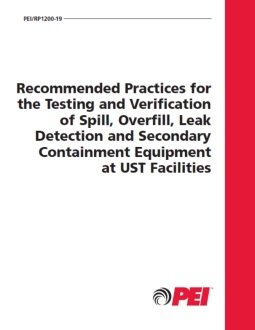 UST Industry Partners Develop Practices, Codes, And Standards That Help Detect And Prevent UST Releases 
October 2019
The federal UST regulation requires that UST systems are properly designed, constructed, installed, and maintained according to industry codes, standards, and practices. The regulation provides a flexible approach to code-making by relying on nationally recognized organizations to develop new and improved codes and practices. Industry codes, standards, and practices help ensure improved methods are used to properly manage UST systems. 
The Petroleum Equipment Institute's (PEI) October 2019 PEI/RP1200, Recommended Practices for the Testing and Verification of Spill, Overfill, Leak Detection and Secondary Containment Equipment at UST Facilities, is one example of an industry recommended practice. It provides the regulated UST community with an authoritative source of current information about general guidelines for inspecting and testing leak detection, release prevention, and overfill prevention equipment at UST facilities. 
---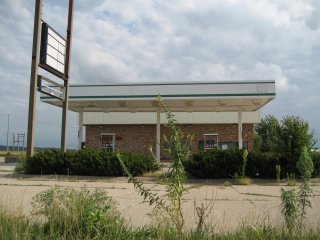 Executive Orders Emphasize Prioritizing Environmental Justice, Protecting Public Health And Environment
January 20 - 27 2021
Executive Orders 13985, 13990, and 14008 emphasized, among other things:  prioritizing environmental justice; protecting public health and the environment; and restoring use of best science in federal decision making.  These actions strengthen a February 1998 Executive Order 12898. 
Active UST facilities, such as gas stations, and open leaking UST sites, such as abandoned gas stations, are located in communities throughout the United States.  While there is no single way to characterize communities located near UST facilities and leaking UST sites, this population is more minority, low income, linguistically isolated, and less likely to have a high school education than the United States' population as a whole.  As a result, these communities may have fewer resources with which to address concerns about their health and environment. 
EPA is committed to minimizing threats and helping to prevent and clean up UST releases in these communities, reducing the environmental burden and offering increased opportunity for redevelopment. 
EPA's UST Finder, a web map application, can help you learn about active USTs, such as those at gas stations, and leaking USTs in your community. 
---
Over 500,000 UST Releases Cleaned Up Since 1987
December 2021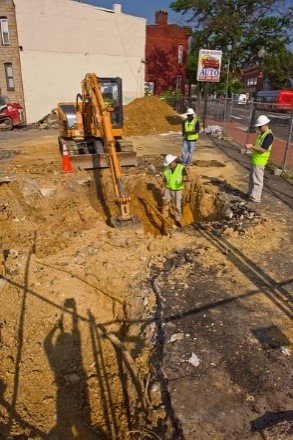 As of September 2021 and since the beginning of the federal UST program, EPA and our partners—states, territories, tribes, and industry—cleaned up over 500,000 releases from underground storage tank systems. That means EPA and our partners reduced to 62,000 the number of UST releases remaining to be cleaned up.
Left unattended, UST releases can contaminate soil and groundwater, the source of drinking water for approximately 50 percent of people living in the United States.  EPA and our partners are implementing strategies to advance cleaning up stalled or legacy UST releases, as well as recent releases. Cleaning up UST releases protects our country's environment and the health of people living in the United States.
---
UST Program Continues The Longstanding Tradition Of Supportive Collaboration With Our Partners 
December 2021
EPA will continue our decades-long commitment to collaborating with and supporting our UST partners—states, territories, tribes, and industry. To achieve our goal of protecting our country's soil and groundwater from UST releases, EPA will continue our strong partnerships and support of improved UST technologies to prevent releases and LUST technologies to clean up UST releases.