Vessel Incidental Discharge Act (VIDA)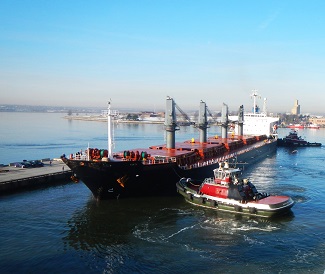 The
Vessel Incidental Discharge Act ("VIDA") (PDF)
(175 pp, 566 K, About PDF) 
establishes a framework for the regulation of discharges incidental to the normal operation of a vessel under a new Clean Water Act (CWA) Section 312(p). VIDA intends to streamline the patchwork of federal, state, and local requirements for the commercial vessel community.
VIDA applies to:
Commercial vessels greater than 79 feet in length; 
Other non-recreational, non-Armed Forces vessels, such as research and emergency rescue vessels; and
Ballast water only from small vessels (vessels less than 79 feet in length) and fishing vessels of all sizes.
By December 2020, EPA is required to develop national standards of performance for approximately 30 discharges (similar to the discharges in the EPA 2013 Vessel General Permit (VGP)).  In most cases, the future standards will be at least as stringent as the existing EPA 2013 VGP requirements and will be technology-based. 
Two years thereafter (~2022), the U.S. Coast Guard (USCG) is required to develop corresponding implementation, compliance, and enforcement regulations. These may include requirements governing the design, construction, testing, approval, installation, and use of devices to achieve the EPA national standards of performance.
View more information on the interim requirements that apply until the EPA publishes future standards and the USCG publishes corresponding implementing regulations.