Environmental Finance Centers
Environmental Finance Center Grant Program
EPA is requesting applications for the Environmental Finance Center Grant Program from eligible applicants until July 1, 2022, to establish regional and national Environmental Finance Centers (EFCs). 
The objective of this Request for Applications (RFA) is to solicit eligible entities to apply for funding as a designated EFC. The EFCs are a key mechanism by which EPA supports its partners with technical, managerial, financial, and administrative support. EFCs are expected to have a project period up to five years. There are three types of EFCs that will be evaluated in one of the following categories: (1) Regional Multi-Environmental Media EFCs, (2) Regional Water Infrastructure EFCs with Bipartisan Infrastructure Law (BIL) Funding, and (3) National Water Infrastructure EFCs with BIL funding.
EPA has announced the availability of approximately $100 million in competitive grant funding for the EFC Grant Program and solicits applications from eligible entities to apply to become Regional and/or National EFCs. 
EPA hosted a webinar on May 3, 2022, to provide an overview of the 2022 EFC Grant Program and the RFA.
Questions about the EFC Grant Program can be submitted through the contact provided on Grants.gov
For more information about the EFC Grant Program, see EFC Grant Program Request for Applications
---
Find the Environmental Finance Center (EFC) serving your area
The Environmental Finance Centers (EFCs) deliver targeted technical assistance to local governments, states, tribes, and non-governmental organizations to protect public health, safeguard the environment, and mitigate environmental justice concerns.
The EFCs serve an important role in helping to ensure that communities that have difficulty in securing public funding receive the help they need to access resources to support infrastructure improvements.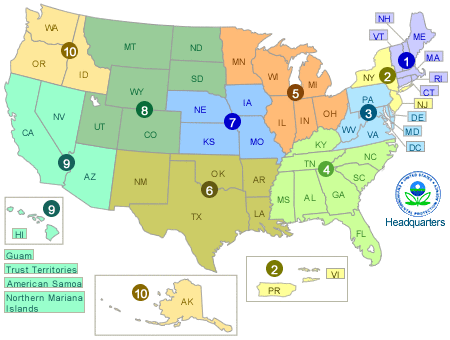 ---
EPA Region 1 (serving Connecticut, Maine, Massachusetts, New Hampshire, Rhode Island, and Vermont)

New England Environmental Finance Center at the University of Southern Maine
---
EPA Region 2 (serving New Jersey, New York, Puerto Rico, and the U.S. Virgin Islands)

Environmental Finance Center at Syracuse University
---
EPA Region 3 (serving Delaware, District of Columbia, Maryland, Pennsylvania, Virginia, and West Virginia)

Environmental Finance Center at the University of Maryland
---
EPA Region 4 (serving Alabama, Florida, Georgia, Kentucky, Mississippi, North Carolina, South Carolina, and Tennessee)

Environmental Finance Center at University of North Carolina, Chapel Hill
---
EPA Region 5 (serving Illinois, Indiana, Michigan, Minnesota, Ohio, and Wisconsin)

Great Lakes Environmental Infrastructure Center at the Michigan Technological University
---
EPA Region 6 (serving Arkansas, Louisiana, New Mexico, Oklahoma, and Texas)

Southwest Environmental Finance Center at the University of New Mexico
---
EPA Region 7 (serving Iowa, Kansas, Missouri, and Nebraska)

Wichita State University Environmental Finance Center
---
EPA Region 8 (serving Colorado, Montana, North Dakota, South Dakota, Utah, and Wyoming)

National Rural Water Association Environmental Finance Center
---
EPA Region 9 (serving Arizona, California, Hawaii, Nevada, American Samoa, Commonwealth of the Northern Mariana Islands, Federated States of Micronesia, Guam, Marshall Islands, and Republic of Palau)

Environmental Finance Center at Sacramento State
---
EPA Region 10 (serving Alaska, Idaho, Oregon, and Washington)

Environmental Finance Center at the Rural Community Assistance Corporation
---