High-Throughput Transcriptomics and High-Throughput Phenotypic Profiling
EPA scientists are developing novel high-throughput toxicity testing methods with the potential to generate hazard information on thousands of chemicals and to help prioritize chemicals (low vs. high risk) for in-depth risk assessments.
Scientists are using high-throughput transcriptomics (HTTr) and high-throughput phenotypic profiling (HTPP) methods to characterize the biological activity of chemicals. Transcriptomics is the study of gene expression in cells, tissues or whole organisms. EPA scientists use in vitro HTTr methods to observe changes in gene expression in a cell after chemical exposure.
Phenotypic profiling is used to measure changes in the form or structure (i.e. morphology) of a cell in response to a stressor, such as a chemical exposure. HTPP combines fluorescent cytochemistry and high-content imaging to allow scientists to identify different parts of the cell (e.g. nucleus, endoplasmic reticulum, golgi apparatus, mitochondria, cytoskeleton) and characterize the response to a specific chemical concentration.
These methods are less resource-intensive than traditional toxicity testing and allow researchers to test thousands of chemicals with less time and money. These efficient methods bring important hazard information to policy makers and the public at a faster pace.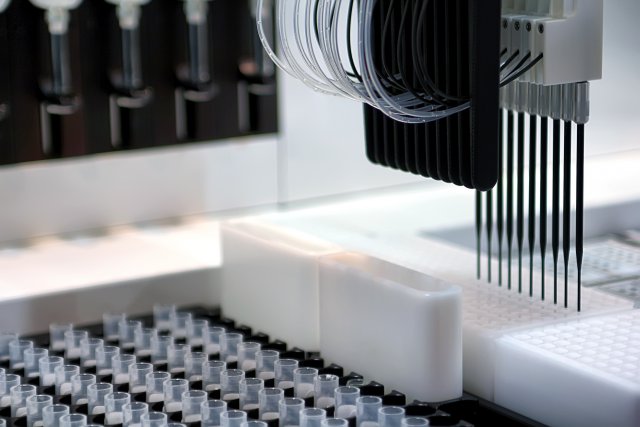 HTTr and HTPP data can be used to determine at what concentration chemicals impact cellular biology at the molecular level, characterize the mechanism(s) underlying a chemical's biological activity and be used in chemical prioritization, to group chemicals with similar characteristics and to develop adverse outcome pathways (AOPs)
To learn more about high-throughput toxicology and HTPP methods, watch this EPA lab video: https://youtu.be/umVMm9gATV0