EPA Vision for Participatory Science
What is EPA's Vision?
As an Agency, we are taking a strategic approach to using participatory science projects to strengthen environmental protection. As outlined in the vision below, EPA will work to build capacity for community-based participatory science. We will also help scientists work more effectively with communities to address the most pressing environmental problems, including climate change and environmental justice.
Vision Statement: EPA envisions a future where all parts of society are increasingly engaged and empowered to help advance scientific knowledge that informs environmental protection actions on local, regional, and national scales. In this vision, participatory science projects will provide accessible, actionable information that improves environmental awareness and decision making.
EPA's Vision and Principles for Participatory Science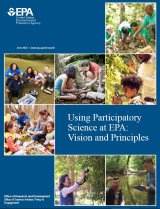 .This document will guide EPA on the use of participatory science in its programs to increase public engagement and understanding and to take actions to investigate and mitigate environmental problems. 
  Using Participatory Science at EPA: Vision and Principles (pdf) (12.51 MB)
---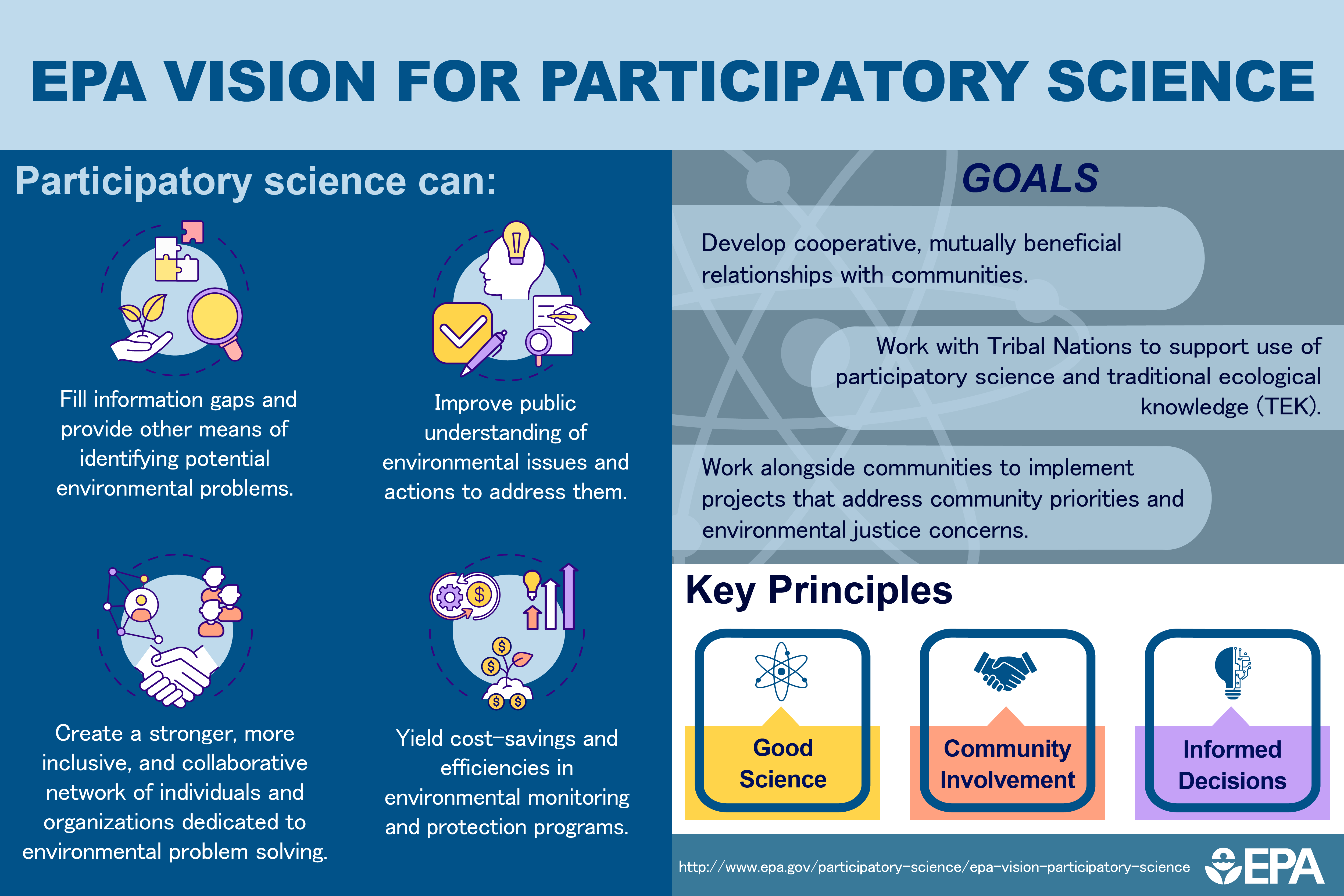 View the infographic above, or read the text of the information contained in the graphics.