Participatory Science Air Projects
Multi-Cultural Teamwork to Reduce Smoke Pollution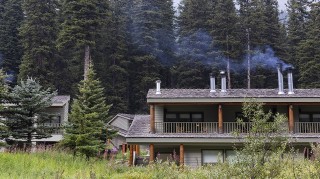 This project expands mentored science opportunities for local youth in Yakima Valley, Washington, many of whom are Yakama Nation or immigrant Latino students. They pair air and health researchers with local students to research wood smoke exposure and other sources of community air pollutants.
Monitoring Air in Our Community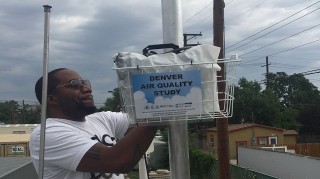 In a community with environmental justice concerns, this project engages the public in investigating air quality and exposure communication approaches. By addressing health concerns and motivating behavior changes, this project empowers the community to study air quality. 
Learn more about the Denver Air Pollution Monitoring Project.
Kansas City Transportation and Air Quality Study
EPA launched KC-TRAQS to assess local community air quality in three neighborhoods that have multiple air pollution sources from highways, railways, and industry in Kansas City. Portable air monitors, or AirMappers, were given to schools and community groups for educational outreach. 
Hawaii Island Volcanic Smog Sensor Network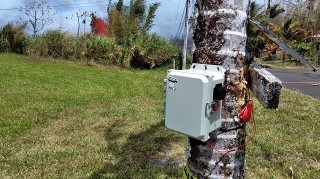 The Island of Hawai'i's air quality can be exceedingly poor due to high emissions of sulfur dioxide (SO2) from Kilauea Volcano. This network aims to provide improved measurements of air quality and volcanic smog exposures and assess the utility of AQ sensor networks as community resources.
Los Angeles Library Air Sensor Loan Program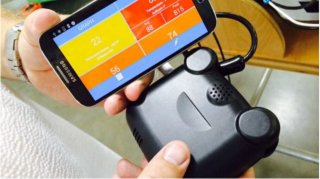 This project will distribute air sensor equipment to select libraries and train staff on their use and how to implement a related educational curriculum. Equipment loans aim to increase communities' understanding of their local air quality and inform best practices for other communities. 
Shared Resources and Community Action to Improve Air Quality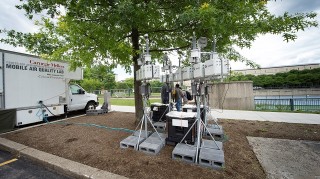 This project focuses on the accuracy of currently available, low-cost air quality sensors. Their work assesses the ability of monitors distributed in Pittsburg, PA, to provide actionable information that helps communities reduce their own pollutant exposure.
`
Resources for Air Projects
Air Sensor Toolbox 
EPA's  Air Sensors Toolbox  helps users gain a greater understanding of air quality in areas where more traditional air monitoring is not available. The Toolbox provides guidance and instructions to allow  technology developers, air quality managers, citizen scientists and the public effectively collect, analyze, interpret, and communicate air quality data using lower-cost sensors.
---
EPA Air Data
EPA Air Data provides access to outdoor air quality data collected from state, local and tribal monitoring agencies across the United States. The data comes primarily from the AQS (Air Quality System) database and lets you display and download monitored hourly, daily, and annual concentration data, AQI data, and speciated particle pollution data.
---
AirNow
AirNow: Every day the Air Quality Index (AQI) tells you how clean or polluted your outdoor air is, along with associated health effects that may be of concern. The AQI translates air quality data into numbers and colors that help people understand when to take action to protect their health. A new interactive map even lets you zoom out to get the big picture or drill down to see data for a single air quality monitor.
---
Air Quality Monitoring Grants
EPA awards funds to support community and local efforts to monitor their own air quality and to promote air quality monitoring partnerships between communities and Tribal, state, and local governments. Learn more about EPA's grant and funding opportunities.