EPA's Equipment Loan Programs
---
What are Equipment Loan Programs? 
Several EPA regional offices operate small equipment loan programs for measuring air and water pollution. These programs provide training and technical support to help groups properly use the equipment.
To participate in an EPA equipment loan program, participatory science groups must follow certain documentation requirements, which vary between regions.  This may include, but is not limited to: a Quality Assurance Project Plan (QAPP), monthly usage updates, and a final report recording the equipment's usage, collected data, and any issues encountered. Please reach out to your regional Equipment Loan Program contact for specifics on their program. 
Below are featured air and water equipment loan programs that are offered by EPA around the U.S.
 

Explore EPA's Air Equipment Loan Programs:  
Air Sensor Loan Programs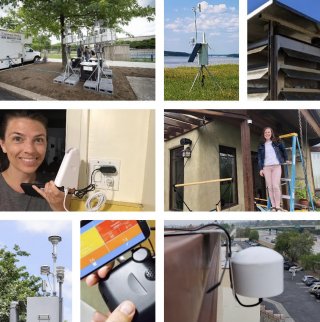 EPA has established air sensor loan programs independently and through various collaborations with libraries, tribes, museums and others to enable the public to learn about air quality in their communities. These programs bring air sensor technology advances to the public for educational purposes. 
EPA's Active Air Sensor Loan Programs Include: 
Air Sensor Loan Program for the Midwest and Upper Midwest States

Air Sensor Loan Programs for Remote/Rural Locations and Living Museum

Los Angeles Public Library Air Sensor Loan Program

Portable Air Monitoring Device Loan Program for Tribes

Air Sensor Loan Project in Tribal Communities
Click here to read more about these air sensor loan programs.
'
Explore EPA's Water Equipment Loan Programs: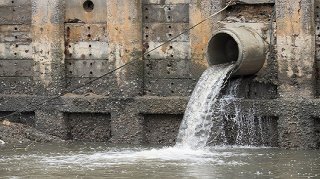 This equipment loan program provides tools that enable volunteers to conduct stormwater monitoring. Polluted stormwater runoff in urbanized areas adversely impacts the Nation's waters, and poses a significant threat to public health. The stormwater toolbox supports volunteer water quality monitoring groups in their sampling efforts by providing equipment and quality-assured protocols for collecting high quality data. 
Equipment offered: Water quality monitoring equipment such as a YSI, Colorimeter, Test strips to monitor WQ parameters, Chlorine, Ammonia, and Surfactants
When is it Open: On a seasonal basis. Contact Michelle for more information.
Who Can Apply: Participatory science groups in Connecticut, Maine, Massachusetts, New Hampshire, Rhode Island, and Vermont 
Contact: Michelle Coombs
---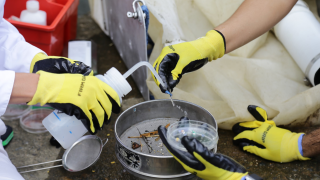 This equipment loan program provides access to field and laboratory equipment to volunteer groups in New York, New Jersey, Puerto Rico, US Virgin Islands and nine surrounding Tribal Nations. Organizations that participate receive hands-on training from EPA regional staff and must submit a Quality Assurance Project Plan (QAPP), provide monthly updates, and submit a final report that summarizes the work and outcomes of the data collection. The goal of this program is to encourage the collection of data by participatory science groups, improve community understanding of water pollution, and protect water quality in local communities.
Equipment Offered: 
Water Quality Sets: includes Garmin GPS units, turbidity tubes and YSI Multi-Parameter Sondes for measuring general water quality parameters such as dissolved oxygen, pH, temperature, conductivity and salinity
IDEXX Sets for Bacterial Monitoring: allow the user to perform laboratory tests for Enterococcus and Total Coliforms/E-Coli
Manta Trawl for Microplastics: only 1 available; requires use of a boat (minimum 18 footer)
When is it Open: 
New York & New Jersey: 

The 2023 cycle is now open and accepting applications until April 14, 2023.

Puerto Rico & US Virgin Islands: Available on a rolling basis at one of our Equipment Loan Centers located at five universities in Puerto Rico and two in U.S. Virgin Islands.
Who Can Apply: Open to all participatory scientists/community groups/NGOs in New York, New Jersey, Puerto Rico, US Virgin Islands and eight Tribes. Priority is given to sites within communities with environmental justice issues, Tribal Nations, and new applicants.
Contact: Rachael Leta-Graham