EPA's Decentralized Wastewater Partnership
On this page:
---
About the Partnership
EPA's Decentralized Wastewater Management Memorandum of Understanding (MOU) Partnership is designed to improve the overall performance and management of decentralized systems. The Partnership is a collaboration between EPA and national organizations representing practitioners in the decentralized wastewater industry. It began as an initiative between EPA and eight public and private sector organizations in 2005. The Partnership has expanded significantly since then and consists of 20 partners as of September 23, 2020.
The MOU partners work together to facilitate information exchange on system technology, collaborate to support training efforts, promote public awareness on septic system care and maintenance, and produce materials on decentralized systems. The Partnership ensures collaboration at the national level to improve decentralized performance and protect the nation's public health and water resources.
The Decentralized Wastewater Partnership's MOU is renewed every three years and previously signed in 2017, 2014, 2011, 2008, and 2005.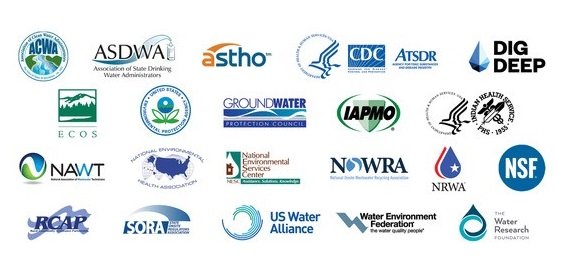 Decentralized Wastewater Management MOU Agreements
The 2020 MOU renewed the commitment of EPA and its partner organizations to work together to encourage proper management of decentralized systems and increase collaboration among EPA, state and local governments, and decentralized system practitioners and providers.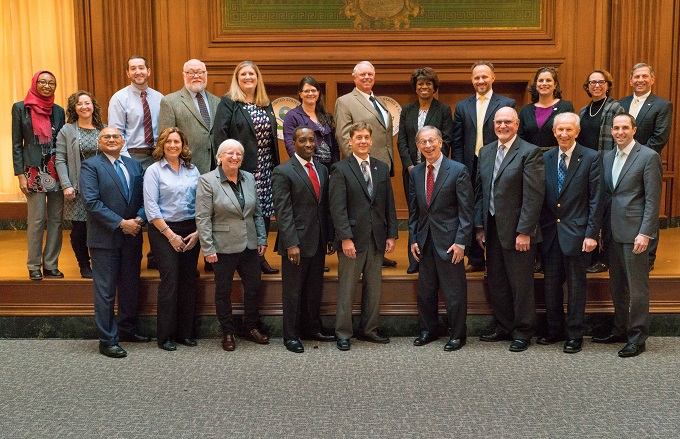 The original MOU was signed on January 12, 2005, with eight partner organizations. It has since been renewed five times: 2008, 2011, 2014, 2017 and 2020. 
Materials from the past renewals can be found on the following pages:
---
Partnership Materials
Accomplishments
2017-2020 Accomplishments of the EPA Decentralized Wastewater MOU Partnership (pdf) (1.35 MB) This report highlights key accomplishments for the MOU renewal period 2017-2020. The information is from members of the EPA Decentralized Wastewater MOU Partnership and focuses on the MOU Partnership's priorities to:
work with state and local government entities on outreach to homeowners with septic systems, such as the annual homeowner awareness campaign, SepticSmart Week;
obtain accurate decentralized system data nationally;
emphasize growing decentralized system technologies;
leverage financial mechanisms for homeowners with septic systems; and
promote education and training for the decentralized workforce.
Papers
These position papers were prepared by the Partnership for state, local, and tribal government officials, and interested stakeholders. These materials include information on the uses and benefits of decentralized wastewater treatment and examples of where it has played an effective role in a community's wastewater treatment infrastructure.
Fact Sheets
Distributed Systems Overview Fact Sheet (PDF)(4 pp, 159 K, About PDF)
Joint WEF/WRF/Decentralized MOU Partnership fact sheet provides an overview of decentralized/distributed systems in both rural and urban communities, as well as examples in different geographic regions.
---
Webinars
EPA's Decentralized Wastewater Management MOU Partnership sponsors periodic webinars about decentralized wastewater treatment to discuss issues of interest to the decentralized community.