EnviroAtlas Interactive Map
Notice 6/26/2017 8pm EST until 6/27/2017 8pm EST: The Interactive Map may be unavailable or unstable while we update to a new mapping application. The new EnviroAtlas interactive mapping application will be officially available 6.28.2017. The organization of the data has changed significantly. We recommend that you access the resources below to learn about the new data organization and other changes before getting started.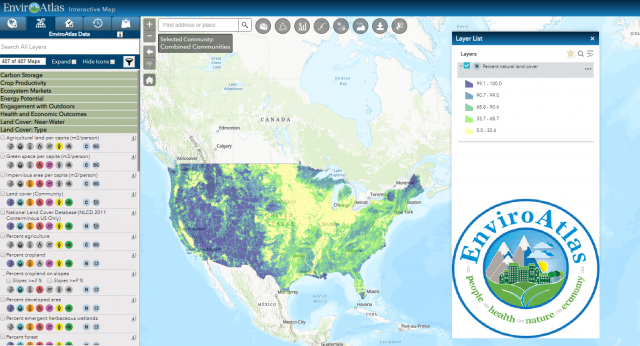 Click on the map above to launch the application.
Learn about the Interactive Map and EnviroAtlas Data
The user is responsible for reading and evaluating dataset limitations, restrictions, and intended use. Read More