The Superfund Program: Protecting Healthy Communities, Advancing Environmental Protection
Every day, the Superfund program makes a visible and lasting difference in communities. By cleaning up the nation's worst hazardous waste sites, the program tackles threats to public health and our natural environment, supports local economies and enhances quality of life, prevents future releases of hazardous substances, and leads to new advances in science and technology. At environmental emergencies and long-term cleanups, oil spills and natural disasters, the Superfund program is on the ground, working with our partners to make sure people can live and work in safe and healthy places.
On this page:
---
Public Health Benefits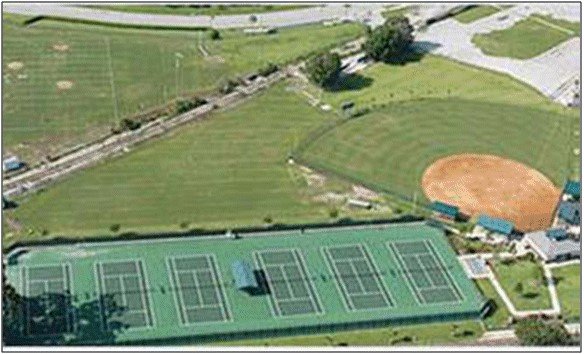 Uncontrolled releases of hazardous substances can threaten the health of entire communities. Some groups of people, such as children, pregnant women and the elderly, may be at particular risk. During environmental emergencies, health threats – poisoning, injuries from fires and explosions – are often urgent and immediate. At other sites, health effects of contamination – cancers, birth defects – may be more long term. Superfund cleanup actions prevent or reduce these risks. Superfund cleans up or isolates the hazardous substances, keeping them away from people and the environment.   
---
Environmental Benefits
Superfund cleanups protect and restore the environment. Before natural systems at Superfund sites can support parks, habitat, farmland and forests, they often need help returning to functioning and sustainable use. This process – increasing or improving habitat for plants and animals – is called ecological revitalization.
Restored ecosystems help people live healthier and more enjoyable lives. Ecological revitalization improves soil health and supports diverse vegetation. It sequesters carbon and protects air and water quality. It sets the stage for wildlife habitat and recreation opportunities as well as environmental education.
Environmental Benefits and the Bottom Line
Ecological restoration translates into dollars and cents for communities. Restored natural areas can have a positive effect on local property values, tax revenues and tourism, and facilitate healthy lifestyles. They also reduce flood control and stormwater management costs, and improve air and water quality.
For plants, animals and other living things, restored ecosystems provide vital habitat and opportunities for native species to thrive. They also help to sustain biodiversity.
---
Community Impacts
In addition to protecting public health and restoring the environment, Superfund cleanups support positive economic and social outcomes in communities. Many sites – often vacant and underused areas – can be reused and become valuable local assets. The cleanups also deter blight, vandalism and trespassing. Consideration of a site's future use helps to identify long-term site stewards. It also engages vulnerable communities in productive dialogue and ensures that site remedies will remain protective over the long term.
Superfund Redevelopment
Hundreds of communities have reclaimed formerly contaminated Superfund sites for protective reuses. Across the country, these areas are seeing new life as places of recreation, commerce, alternative and renewable energy development, ecological habitat, housing and agriculture.
---
Studies Related to Superfund Benefits
The documents describe Superfund cleanup benefits in greater detail: