Superfund Success Stories: EPA Region 5
On this page:
---
Reilly Tar & Chemical (Indianapolis Plant) Site
About the Reilly Tar & Chemical (Indianapolis Plant) Site
The Reilly Tar site was a former wood preserving site and currently makes specialty chemicals on the property.  Contamination at the site resulted from both operations and includes soil and ground water contamination.  The site's potentially responsible party (PRP) completed all active cleanup activities under EPA and Indiana Department of Environmental Management (IDEM) oversight.
A ground water extraction system has contained ground water contamination to the site area. The system extracts contaminated ground water and sends it to the local wastewater treatment plant.
EPA has conducted several five-year reviews of the site's remedy. These reviews ensure that the remedies put in place protect public health and the environment, and function as intended by site decision documents. The most recent review concluded that response actions at the site are in accordance with the remedy selected by EPA and that the remedy continues to be protective of human health and the environment.
Why this site is being featured
EPA was approached by a solar developer with interest in building a utility scale solar farm on the southern 45 acres of the site.  This solar development was completed in April 2014 and includes over 36,000 panels producing 10.8 MW of electricity that is transmitted to the local utility Indianapolis Power and Light through a power purchase agreement.  The development is the largest utility scale solar development on a Superfund site in the country. The facility was designed and built over a cover that had been previously installed as part of the site's remedy.  EPA and IDEM provided oversight to ensure the continued protectiveness of the cover. The system is expected to reduce CO2 emissions by 13,235 metric tons per year.
More Info on the Reilly Tar & Chemical (Indianapolis Plant) Site
---
Joliet Army Ammunition Plant
About Joliet Army Ammunition Plant
The Joliet Army Ammunition Plant (JOAPP) Load-Assembly-Package Area is located 10 miles south of Joliet in Will County, Illinois. It covers 22 square miles of a former Army munitions facility. From the early 1940's through 1977, high explosive artillery shells, bombs, mines and small arms ammunition were loaded, assembled and packaged on site.  During World War II, 10,000 workers at the Joliet arsenal produced 1 billion pounds of TNT. The site was placed on the National Priorities List in 1987 (Load and Pack Area) and 1989 (Manufacturing Area).
Threats that have been addressed through remedial actions at include:
soils contaminated with explosives; metals, primarily lead and arsenic; and relatively minor soil contamination by oils and polychlorinated biphenyls (PCBs),
two landfills on the site, each containing approximately 36,000 cubic yards of waste, and
several small areas containing unexploded ordnance (UXO).
Four separate on-site ground water plumes, contaminated with explosives, have been identified and were addressed through the development of ground water management zones.
In August 2000, the Army transferred 1,300 acres to the State of Illinois for the development of an industrial park. The property was subsequently transferred to CenterPoint Properties to build the $2 to $3 billion Deer Run Industrial Park, with an intermodal rail facility and 17 million square feet for light industry.  The intermodal rail yard opened in October 2002.   In April 2002, the Army transferred 455 acres to Will County for the establishment of a municipal landfill, which opened in January 2004.  Additionally, 982 acres of the former JOAAP were transferred to the Department of Veterans Affairs and developed as the Abraham Lincoln National Cemetery. The cemetery, which will provide 400,000 burial spaces, was dedicated in 1999.
Site cleanup finished in early 2008.  Following cleanup, the site's long-term remedy is in place. Ground water monitoring is ongoing. The site is now in reuse.
Why this site is being featured
The former Joliet Army Ammunition Plant – one of the largest and most productive ordnance complexes ever built – has a new identity as the home of the Midewin National Tallgrass Prairie, Abraham Lincoln National Cemetery, Prairie View Landfill and several manufacturing and distribution business parks. After extensive environmental investigation and cleanup, and close collaboration between federal, state and local governments, community groups and the private sector, cleanup finished in early 2008 – three years ahead of schedule. 
Part of the ongoing prairie restoration at Midewin includes introducing American bison to graze on an experimental basis on approximately 1,200 acres of fenced pasture located within the Prairie's 19,000 total acres.  In October 2015, the U.S. Forest Service announced the arrival of 27 American bison to the prairie.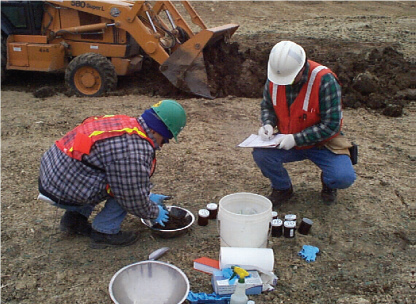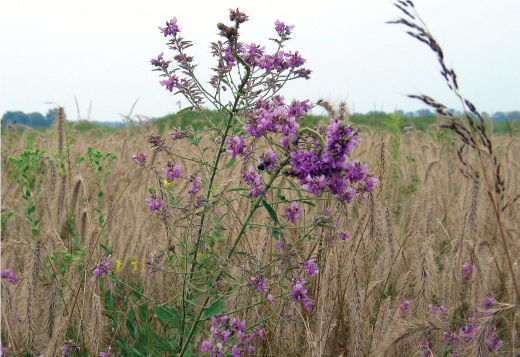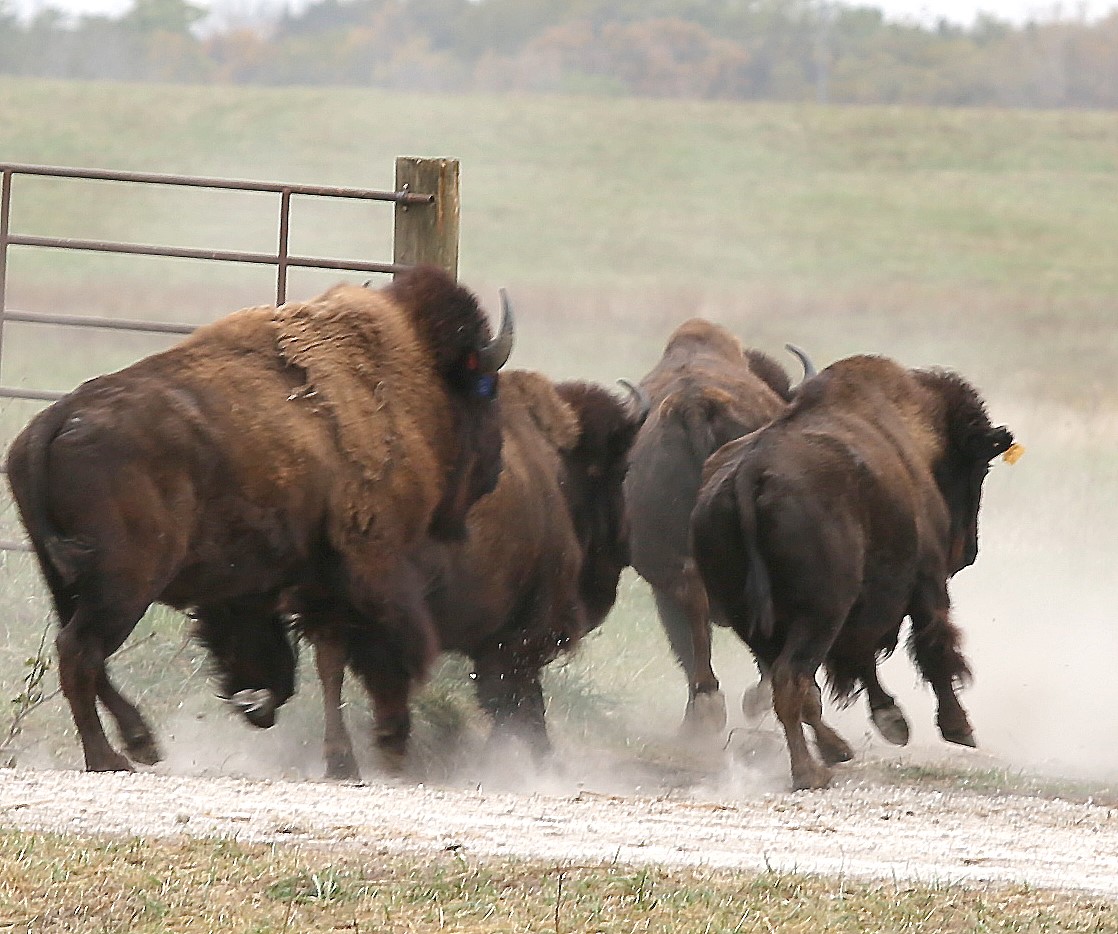 More Info on the Joliet Army Ammunition Plant
Success Story: Collaboration Leads to Early Cleanup Completion at Joliet Army Ammunition Plant (PDF)

(2 pp, 3 MB)

More information on the Midewin National Tallgrass Prairie: http://www.fs.usda.gov/main/midewin/home
U.S. Forest Service Press Release (October 2015): Midewin National Tallgrass Prairie and Partners Welcome Bison
Watch the USDA Forest Service Introduce Bison to Midewin:
---
Celotex Corporation
About Celotex Corporation
The Celotex Corporation Site in Chicago includes the 22-acre Main Site and the 2-acre Former Asphalt Plant.  More than 70 years of industrial activity and of processing coal tar products resulted in the contamination of site soil and surrounding residential yards.  Beginning in 1989, citizen action prompted Illinois EPA to start site inspections, which led to the discovery of the contamination.  Sampling data showed that contamination consisted of polycyclic aromatic hydrocarbons (PAHs) at the Main Site in soil at depths ranging from 0 to 18 feet and in residential yards northeast of the site.  Over the next 20 years, the main site and residential areas were cleaned up by Honeywell under a 2006 Administrative Agreement and Order on Consent for Removal Action with U.S. EPA, and transformed into a much needed community resource for the environmentally overburdened and underserved Little Village neighborhood of the South Lawndale community.  
Why this site is being featured
Once a contaminated industrial property, the Celotex site is now a beautiful greenspace and valued community park in Chicago's Little Village neighborhood.  In 2008, the Chicago Park District (CPD) and the City of Chicago prioritized the area for reuse as a community resource.  The City and CPD worked closely with the Little Village Environmental Justice Organization (LVEJO) and coordinated with EPA and Illinois EPA on plans for a 22-acre park.
In December 2014, Chicago Mayor Rahm Emanuel officially opened La Villita Park -- a vibrant multi-use park, encompassing a wide range of recreation options including artificial turf athletic fields, three natural grass fields, a skate park, basketball courts, gardens, a playground with water features, a picnic pavilion, a community center and a multi-use trail with fitness stations. At La Villita Park's ribbon cutting ceremony, Mayor Emanuel noted that the park now serves over 6,000 children ages six or under within a 10-minute walk of the park. Many of these children previously did not have easy access to a park or recreational facilities.
More Info on Celotex Corporation
Learn more about La Villita Park: http://www.chicagoparkdistrict.com/parks/la-villita-park/