Pollution Prevention
Pollution prevention, also known as "P2" or "source reduction," is any practice that reduces or eliminates pollution at its source prior to waste management. With less waste being created, the likelihood of impacts to human health and the environment is reduced. Additionally, it is often less expensive for facilities to prevent pollution from being created than to pay for control, treatment, or disposal of wastes.
Under the Pollution Prevention Act of 1990 (PPA), facilities that report to the Toxics Release Inventory (TRI) Program are required to include information on any newly implemented P2 activities. Many facilities also choose to include optional details that further describe their P2 actions. As a result, TRI serves as a robust tool for identifying effective P2 practices and highlighting pollution prevention successes.
2021 Highlights
TRI facilities implemented 3,490 new source reduction activities to reduce pollution at its source, an increase of 24% from 2020.
TRI source reduction codes changed for 2021 reporting. Facilities now choose from a streamlined and updated set of 24 codes to describe their source reduction activities.
As with any dataset, there are many factors to consider when using TRI data. Find a summary of key factors associated with data used in the National Analysis in the Introduction. For more information see Factors to Consider When Using Toxics Release Inventory Data.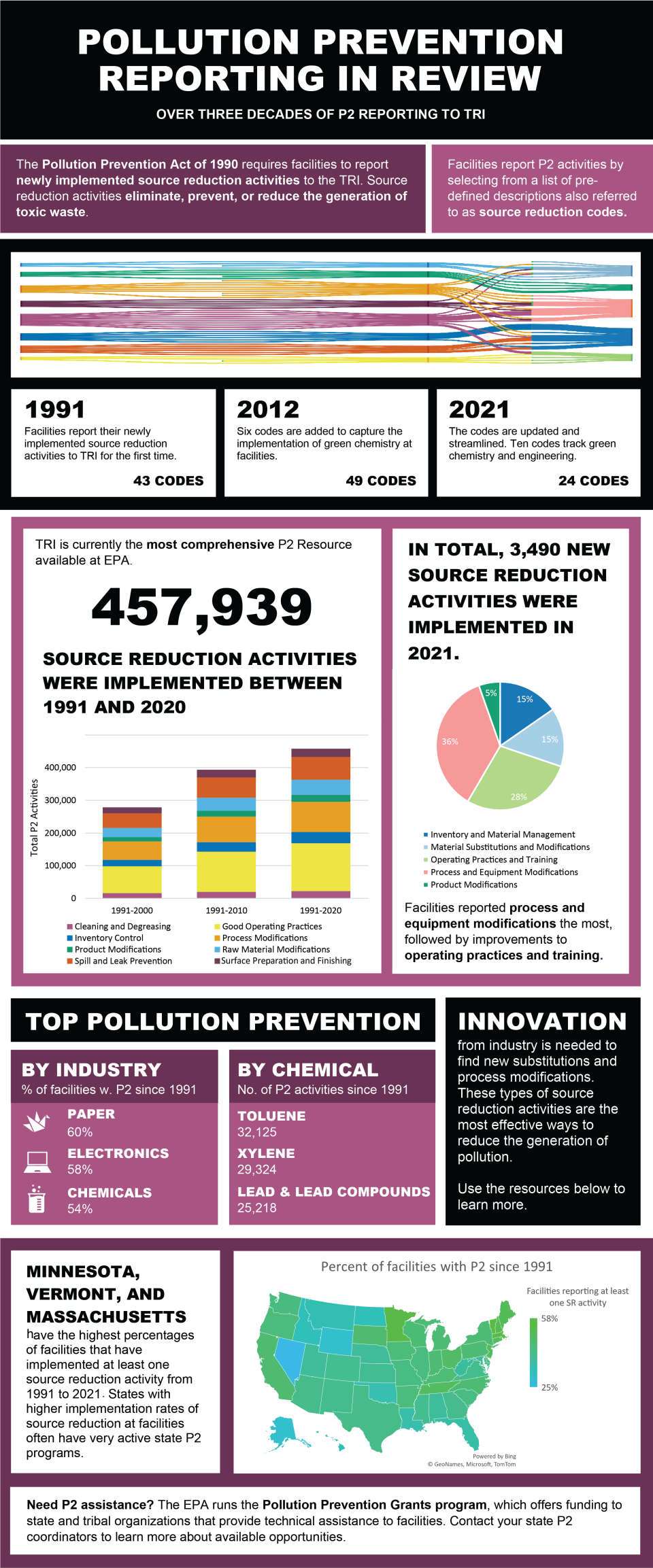 ---
This page was published in March 2023 and uses the 2021 TRI National Analysis dataset made public in TRI Explorer in October 2022.