Metal Mining
This section examines how TRI chemical wastes are managed by facilities in the metal mining sector (defined as facilities reporting their primary NAICS code as 2122).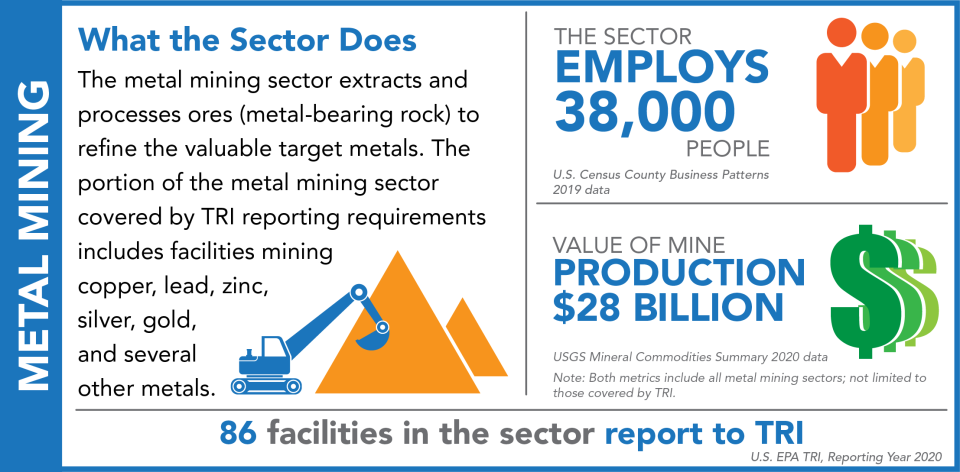 Although the number of metal mines reporting to TRI makes up only a small portion of the total number of facilities that report to TRI, the sector accounted for 45% of all releases reported to TRI for 2020.
This map shows the locations of the metal mining facilities that reported to TRI for 2020, sized by their relative releases. Click on a facility for details on its TRI reporting.
Note: Mines are shown on this map based on their longitude/latitude, which may be miles from the city identified on the mine's TRI reporting forms. Mines can qualify their location relative to the city by noting the distance in the street address data field of their TRI reporting forms.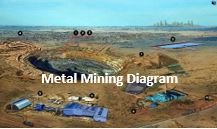 For 2020, 86 metal mining facilities reported to the TRI. They tend to be in western states where most of the copper, silver, and gold mining occurs; however, zinc and lead mining tend to occur in Missouri and Tennessee. U.S. mining operations generate metals that are used in a wide range of products, including automobiles, electric and industrial equipment, jewelry, and decorative objects. The extraction and processing of these minerals generate large amounts of on-site land disposal, primarily of metal-bearing rock (called ore) and waste rock. To learn more about metal mining operations and their TRI reporting, explore the interactive metal mining diagram.
---
This page was published in March 2022 and uses the 2020 TRI National Analysis dataset made public in TRI Explorer in October 2021.