Events Related to Clean School Buses
On this page:
---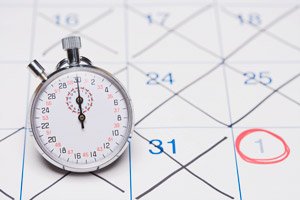 Upcoming Events
The list of events below include presentations or activities related to the Clean School Bus Program. EPA does not endorse events that are not organized by EPA. The events listed below are not intended to be a comprehensive listing of Clean School Bus Program related events.
Many of the links below exit the EPA site.
Highlighted Past Events
Event Date
Host
Event Name
Presentation Materials
August 24, 2022
1:00PM ET
EPA's Clean School Bus Program
EPA Clean School Bus Rebates: Feedback and Next Steps

August 10, 2022
1:00PM ET

EPA's Clean School Bus Program
U.S. Department of Agriculture: Rural Electric Cooperatives
July 28, 2022
1:00PM ET
WRI Electric School Bus Initiative
In the Market for an Electric School Bus? Ask Us Anything.
July 27, 2022
1:00PM ET
EPA's Clean School Bus Program
How to Apply with Live Q&A
July 13, 2022
1:00PM ET
EPA's Clean School Bus Program
Office of the Inspector General: Fraud Prevention and Best Practices 
June 29, 2022
EPA's Clean School Bus Program
How to Apply with Live Q&A
June 22, 2022
EPA's Clean School Bus Program
Joint Office of Energy and Transportation: EV Infrastructure
June 15, 2022
2:00PM ET
WRI Electric School Bus Initiative
Take Charge: Electric School Bus Infrastructure
June 15, 2022
1:00PM ET
EPA's Clean School Bus Program
How to Apply with Live Q&A

Grabación de Video (en español) (Coming Soon)

June 9, 2022
EPA Midwest Region 5, and Michigan Association for Pupil Transportation
It's Electric: Electric School Bus Webinar
June 8, 2022
1:00PM ET
EPA's Clean School Bus Program
How to Apply with Live Q&A
May 24, 2022 1:00PM EST
EPA's Clean School Bus Program
Zero-Emission and Clean School Bus Rebate Program Now Open!
May 24, 2022
Southeastern Team Reducing the Impacts of Diesel Emissions (STRIDE) Collaborative

Electric School Bus Webinar Series: EV Fleet Experiences and Lessons Learned

May 10, 2022
1:00PM EST
Alliance for Electric School Buses, WRI's Electric School Bus Initiative, EPA
Electric School Buses & the EPA Clean School Bus Program

April 27, 2022
1:00PM EST

EPA's Clean School Bus Program
Clean School Bus Rebates
March 30, 2022
1:00PM EST
WRI's Electric School Bus Initiative
Electric School Buses: Stories from the Field
March 23, 2022
1:00PM EST
EPA's Clean School Bus Program
Introduction to EPA's Clean School Bus Rebate Program 
February 23, 2022
Southeastern Team Reducing the Impacts of Diesel Emissions (STRIDE) Collaborative
Electric School Bus Webinar Series: The Future is Now Webinar
February 2, 2022
Southeastern Team Reducing the Impacts of Diesel Emissions (STRIDE) Collaborative
Electric School Bus Webinar Series: The Power of Partnership 
January 26, 2022
Southeastern Team Reducing the Impacts of Diesel Emissions (STRIDE) Collaborative
Electric School Bus Webinar Series: V2G Webinar
December 15, 2021
3:00PM EST
EPA's Clean School Bus Program
Clean School Bus Program Stakeholder Listening Session