Steam Electric Power Generating Effluent Guidelines - 2023 Proposed Rule
is proposing a supplemental rulemaking to strengthen certain discharge limits in the Steam Electric Power Generating category (40 CFR Part 423). EPA is also publishing a direct final rule on a related matter regarding the early retirement provision.
On this page:
---
Rule Summary
EPA is proposing to strengthen the wastewater discharge standards that apply to coal-fired power plants. The agency's proposal follows the latest science and applies EPA's authority under the Clean Water Act to reduce discharges of toxic metals and other pollutants from these power plants into waterbodies. The proposed rule would help protect our nation's vital water resources that support safe drinking water, agriculture, industry, recreation activities, and thriving communities.
The proposed rule would establish more stringent discharge standards for three wastewaters generated at coal fired power plants: flue gas desulfurization wastewater, bottom ash transport water, and combustion residual leachate. The proposal would also establish a new set of definitions for various legacy wastewaters, which may be present in surface impoundments prior to more stringent limitations in a discharge permit going into effect.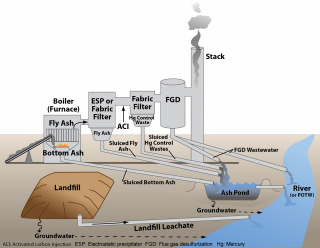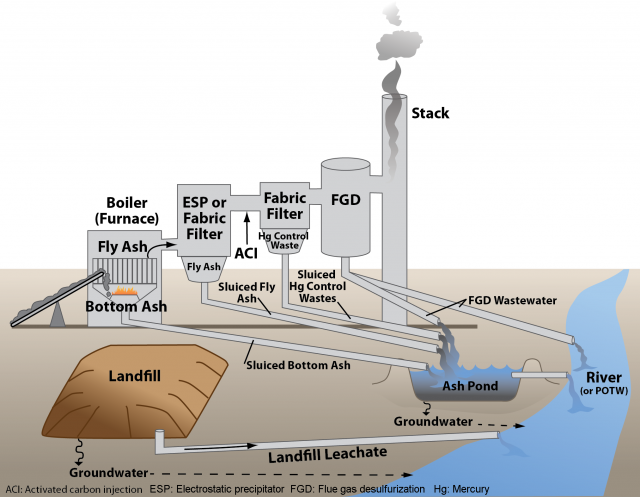 Coal-fired power plants discharge wastewater containing pollutants into our nation's waters. The discharges include toxic and bioaccumulative pollutants such as selenium, mercury, arsenic, and nickel, halogen compounds such as bromide, chloride, and iodide, nutrients, and total dissolved solids. These pollutants can contaminate drinking water sources, recreational waters, and aquatic life. In people, health risks may include cancer and non-cancer effects and, in children, lowered IQs. In fish and wildlife, the pollutants may cause deformities and reproductive harm. Many of these pollutants can remain in the environment for years. 
EPA estimates that the proposed regulation would reduce pollutants discharged through wastewater from coal-fired power plants by approximately 584 million pounds per year.  EPA's proposed wastewater discharge limits would foster less polluting electricity generation that supports clean air, healthy lands, and safe water for communities. The health and environmental protections of this action would especially benefit low-income communities and communities of color that are disproportionately impacted by pollution from coal-fired power plants.
EPA is simultaneously publishing a direct final rule to extend the deadline for plants to opt-in to the 2028 early retirement provision promulgated in the 2020 regulation.
---
Public Hearing
EPA will conduct public hearings on the proposed rule on April 20 and 25, 2023. The hearings will be conducted online only. You may register to provide testimony or register as "listen-only." Registration instructions will be announced on this page in the near future.
---
Proposed Rule Documents
---
Related Rulemaking
---
Additional Information
For additional technical information about the proposed rule, please contact Richard Benware (benware.richard@epa.gov) or 202-566-1369. For economic information please contact James Covington (covington.james@epa.gov) or 202-566-1034.