State and Tribal Greenhouse Gas Data and Resources
EPA publishes annual state and tribal-level GHG data and resources. Learn more about each using the links below and find answers to frequently asked questions (pdf) (211.89 KB) about the data and resources.
Inventory of U.S. Greenhouse Gas Emission and Sinks by State
EPA compiles and publishes annual state-by-state GHG data consistent with the national Inventory and international reporting guidelines, meaning state GHG totals when summed, will equal totals in the national Inventory. Learn more about EPA's state-level GHG estimates and underlying methods here.
State Inventory and Projection Tool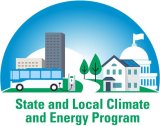 EPA has also developed the State Inventory and Projection Tool (SIT), an interactive spreadsheet tool designed to help states develop greenhouse gas emission and removal inventories and projections and lessen the time it takes to develop and/or update an inventory. The SIT uses data from the Inventory of U.S. Greenhouse Gases and Sinks by State as well as other federal sources and allows users to customize their data inputs. Learn more about differences and planned updates here (pdf).
State-level Non-CO2 Emission Projections and Mitigation Potential

EPA has developed additional state-level data to help states assess technical and economic mitigation potential for non-CO2 GHGs from anthropogenic sources.
Greenhouse Gas Reporting Program (GHGRP) State and Tribal Fact Sheets
EPA requires reporting of greenhouse gas (GHG) data and other relevant information from large GHG emission sources, fuel and industrial gas suppliers, and CO2 injection sites in the United States. Annual GHGRP emissions data is now summarized in interactive fact sheets by state, tribal lands, or EPA region. Users can also download facility data based on the criteria selected. Facility-level data by state is a subset of overall state-level GHG emissions.