Pollution Prevention List of Milestones
---
2020
The P2 Act Turns 30!
This year is the 30th Anniversary of the P2 Act. It was signed on November 5, 1990. Thank you to all the states, businesses, and the P2 staff that are the backbone of the program!
---
2019

EPA-World Bank Collaboration
EPA collaborates with the World Bank to incorporate EPA Recommendations of Specifications, Standards and Ecolabels (from both the private sector and US government programs) in the World Bank's Procurement Guidance: Sustainable Procurement – An Introduction for Practitioners to Sustainable Procurement in World Bank IPF Projects (pdf) document. This document guides sustainable procurement practices for the 132 countries to which the Bank provides over $25 billion dollars annually in funding for a variety of development-oriented projects.
---
2018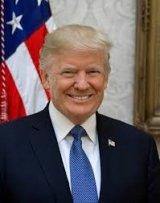 Efficient Federal Operations
Former President Trump issues Executive Order 13834: Efficient Federal Operations (revoked by Executive Order 13990 except for sections 6,7, and 11).
This E.O. set a focus on agencies meeting their energy and environmental performance statutory requirements in a manner that increases efficiency, optimizes performance, eliminates unnecessary use of resources, and protects the environment.
The E.O. references EPA's Recommendations of Specifications, Standards, and Ecolabels as a resource for federal purchasers to meet their statutory sustainable purchasing requirements and directs EPA to continually improve upon and update its resources to support federal sustainability activities.
---
2017
EPA's Recommendations Adopted
EPA's Recommendations of Specifications, Standards, and Ecolabels are adopted by federal agencies and modeled by other institutional purchasers. The EPA Guidelines for assessing standards and ecolabels are leveraged by GSA, DOE, the American National Standards Institute, and others to better harmonize approaches to defining sustainability in the marketplace.
---
2015
Planning for Federal Sustainability in the Next Decade
President Obama signs Executive Order 13693 (pdf) - Planning for Federal Sustainability in the Next Decade.
This E.O. built upon President Obama's previous E.O. 13514 and continued to leverage the purchasing power of the Federal government by directing EPA to issue recommendations of non-Federal standards and ecolabels to support federal sustainable acquisition mandates. EPA issued Interim Recommendations that same year.
Following a pilot that engaged experts and stakeholders in key building product sectors, EPA in 2016 issued Final Pilot Guidelines for Assessing Product Environmental Performance Standards and Ecolabels and made updates to the Recommendations of Specification, Standards, and Ecolabels for Federal Purchasing.
---
2015
Safer Choice Creates Label for Fragrance Free
Additionally, if a product earns the Safer Choice label and does not contain fragrance materials or chemicals that neutralize or mask the odor of other ingredients, it can earn the Safer Choice Fragrance-Free label. This is the only federal certification for fragrance-free products. Look for Safer Choice-certified products at: https://www.epa.gov/saferchoice/products
---
2015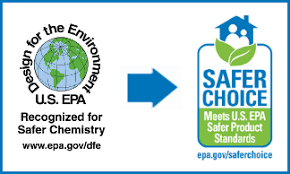 DfE Safer Product Label Becomes the Safer Choice Label
In February 2015, the Safer Choice label replaced the DfE product label. The new Safer Choice label has a clear message to help consumers, businesses, and institutional buyers easily recognize products that meet the Safer Choice Standard.
---
2013
TRI launched online P2 tool
EPA's TRI Program launched a new online tool to provide the public with direct access to TRI data on P2 practices implemented by facilities or parent companies, where practices resulted in reductions in release and other waste management quantities of toxic chemicals. The tool lets users visually compare how different companies have managed toxic chemical waste. The tool is also a valuable resource that allows companies to learn from each other's P2 best practices.
---
2013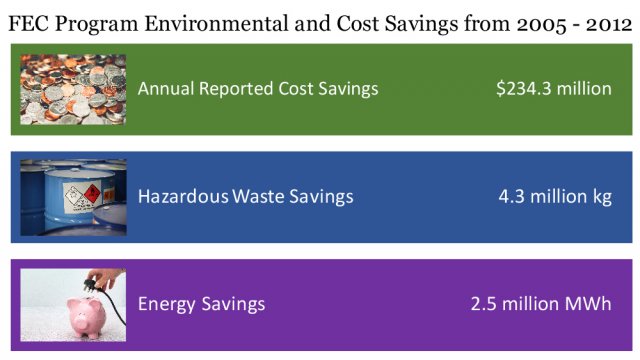 Federal Electronics Challenge Program Ends
The Federal Electronics Challenge (FEC) program was folded into the Federal Green Challenge Program. The FGC looks at efficient federal operations overall including: electronics, energy, purchasing, transportation, waste, and water.
Over the lifetime of the FEC program, federal agencies saved over $230 million dollars and reduced hazardous waste by over 9 million pounds.
---
2012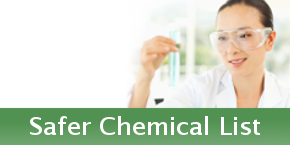 Safer Chemical Ingredients List
EPA began publishing the Safer Chemical Ingredients List (SCIL). SCIL is a list of chemical ingredients, arranged by functional-use class, that the Safer Choice program has evaluated and determined to meet the program's safer ingredient criteria. This list is designed to help manufacturers and product formulators find safer chemical alternatives.
---
2009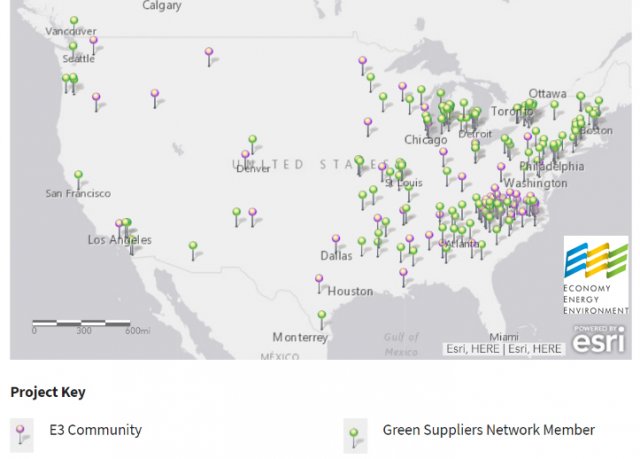 E3: Economy, Energy and Environment Program
E3: Economy, Energy and Environment Program was formed in 2009 to help revitalize the economy while helping communities pursue cost effective and business-oriented sustainability. E3 was a federal technical-assistance framework comprised of six federal government agencies, including EPA. Participating E3 communities identified over $30 million in one-time cost savings, and nearly $42 million in energy cost savings.
E3 connected agencies and organizations in local communities and small and medium-sized manufacturers with experts from federal agencies, states, and regions to leverage complementary federal assistance programs and help reduce energy consumption, minimize carbon footprints, prevent pollution, increase productivity and drive innovation.
---
2009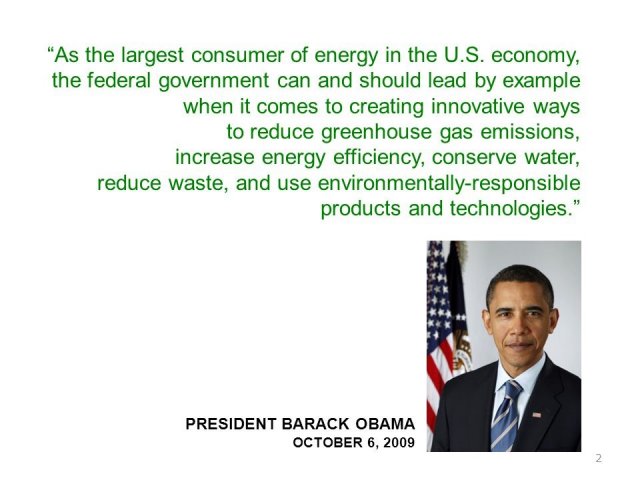 Federal Leadership in Environmental, Energy and Economic Performance
President Obama signs  Executive Order 13514 - Federal Leadership in Environmental, Energy and Economic Performance.
This E.O. expanded upon the Environmentally Preferable Purchasing directives laid out in a previous E.O.
This E.O also required agencies to develop sustainability plans focused on cost-effective projects and programs and required agencies to meet a number of energy, water, and waste reduction targets. One such target was that 95% of all applicable contracts will meet sustainability requirements.
---
2008
EPA Results
EPA conducted a self-evaluation (pdf) of its efforts, under the P2 Act of 1990, to integrate P2 policy into its environmental programs, including air, water, toxics and hazardous waste. This evaluation also looked at the Agency's efforts to promote P2 approaches at other Federal agencies, which is also authorized by the P2 Act.
---
2007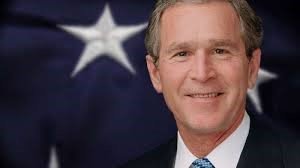 Strengthening Federal Environmental, Energy, and Transportation Management
President Bush signs Executive Order 13423 - Strengthening Federal Environmental, Energy, and Transportation Management (pdf).
This E.O. advanced the work of Environmentally Preferable Purchasing by requiring the acquisition of biobased, environmentally preferable, energy-efficient, water-efficient, and recycled content products in federal procurement.
It required agencies to purchase paper containing at least 30% post-consumer fiber content and required that 95% of all electronic products purchased by the Federal government be EPEAT-registered.
---
2006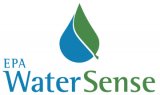 EPA Launches WaterSense
WaterSense is a voluntary partnership program sponsored by the EPA, which was initially launched in 2006 as an initiative to educate American consumers on making smart water choices that save money, conserve water, and maintain high performance standards. The P2 Act was used as a justification to start the program.
---
2006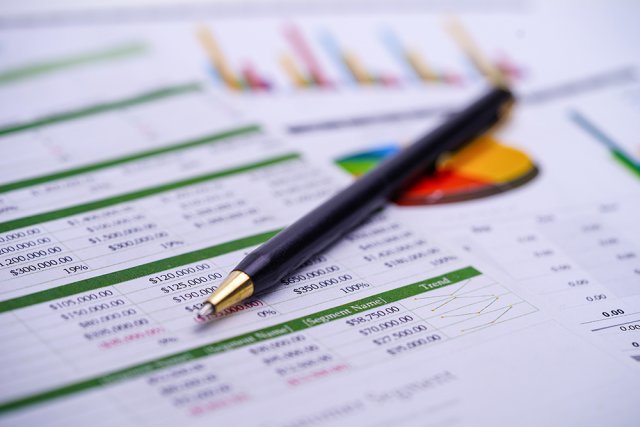 Electronics Environmental Benefits Calculator (EEBC)
EPA released Version 1.0 of the Computer Electronics Environmental Benefits Calculator (EEBC). The EEBC tool was developed to assist EPA and other institutional purchasers calculate the environmental benefits of greening their purchase, use, and disposal of electronics.
The calculators estimated the environmental and economic benefits of:
Purchasing EPEAT registered products
Enabling power management features on computers and monitors
Extending the life of equipment
Reusing computers, monitors, imaging equipment, televisions and cell phones
Recycling computers, monitors, imaging equipment, televisions, cell phones and loads of mixed electronic products.
The tool was developed by EPA in order to measure the success of the FEC and EPEAT programs.
---
2006
The Electronic Product Environmental Assessment Tool (EPEAT)
The Electronic Product Environmental Assessment Tool (EPEAT) was developed with seed funding from EPA and has become a global ecolabel for electronic products. It is currently managed by the Global Electronics Council (GEC), and it provides a central listing of sustainable electronic products which meet a suite of product sustainability standards developed and updated by key stakeholders including EPA. The standards products must meet to become EPEAT registered address all key hotspots across the life cycle of the product.
National governments, including the United States, and thousands of private and public institutional purchasers around the world use EPEAT as part of their sustainable procurement decisions.
---
2005
EPA's DfE Safer Product Labeling Begins in mid-2000s
Design for the Environment (DfE) Safer Product Labeling Program was created to help manufacturers identify safer alternatives in their chemical selection process. DfE developed a certification program based on its Standard for Safer Products and safer chemical criteria – allowing companies to differentiate their products in the marketplace and making it easier for consumers and business purchasers to identify products that meet this stringent standard.
---
2004
Federal Electronics Challenge
In 2004, 12 federal agencies signed a Memorandum of Understanding on Promoting Sustainable Environmental Stewardship of Federal Electronic Assets, committing to buy energy efficient and environmentally sustainable electronic equipment.
EPA led the effort to highlight the successes made by the federal government by launching the Federal Electronics Challenge (FEC). This program ran for eight years and resulted in significant cost savings to the Federal Government and environmental benefits.
---
2003
Source Reduction Assistance (SRA) Grant Program
EPA launched the Source Reduction Assistance (SRA) Grant Program in 2003, which was designed to fund innovative source reduction approaches. The target audience for the SRA grant is states, local governments, independent school district governments, state controlled institutions of higher education, nonprofit organizations (other than institutions of higher education), private institutions of higher education, community-based grassroots organizations, and federally-recognized tribes and intertribal consortia.
---
2000
Greening the Government Through Leadership
President Clinton signs  Executive Order 13148 - Greening the Government Through Leadership in Environmental Management, April 2000 (pdf).
This E.O. required all appropriate federal facilities to implement an Environmental Management System (EMS) by December 31, 2005. P2 was referenced several times as a tool to meet many of the E.O. goals, including how to help agencies reduce use of selected toxic chemicals, hazardous substances, and pollutants, or its generation of hazardous and radioactive waste types at its facilities, by 50% by the end of 2006.
Environmentally Preferable Purchasing was also listed as a tool to help reduce agencies' reported TRI releases and to help phase out the procurement of Class I ozone-depleting substances for all nonexcepted uses by December 31, 2010.
---
1999
EPA's Environmentally Preferable Purchasing Program (EPP)
Implementing Executive Order 13101, EPA's Environmentally Preferable Purchasing Program (EPP) published the Final Guidance on Environmentally Preferable Purchasing, which defined "environmentally preferable" for the first time and was intended to help Federal agencies identify and purchase environmentally preferable products and services.
The EPP program also published  Private Sector Pioneers: How Companies Are Incorporating Environmentally Preferable Purchasing which documented early efforts from a wide range of business leaders, including companies such as Ben & Jerry's, Warner Bros., IBM, McDonald's Corporation and more.
---
1998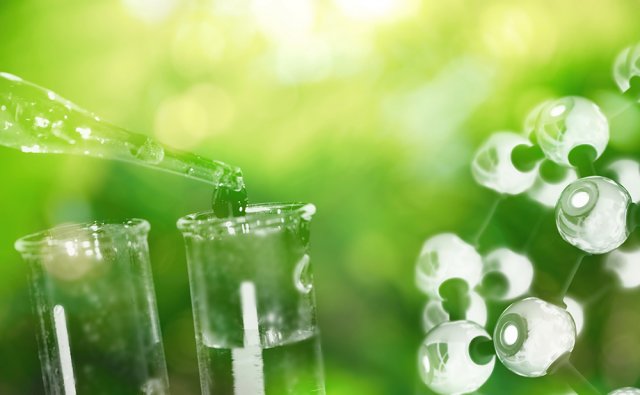 DfE: An Emphasis on Safer Chemicals
DfE began to focus on two areas: assessing alternatives to Agency priority chemicals (through work under the Toxic Substances Control Act), and recognizing companies for making effective products that also contain safer chemical ingredients.
These efforts led to DfE chemical alternative assessment partnership projects and to a safer chemical product certification and labeling program .
---
1998
Inaugural P2 Week
P2 Week was first launched by the National Pollution Prevention Roundtable.
The week is celebrated during the third week of September and promotes the goals of P2 programs and works to highlight the P2 successes of businesses, communities, EPA grantees, and other P2 programs.
---
1998
Hospitals for a Healthy Environment
EPA launched the Hospitals for a Healthy Environment (H2E) Program.
H2E (pdf) was a multi-stakeholder effort to reduce hospital waste generation with goals of eliminating mercury waste generated by hospitals (by 2005) and reducing overall hospital waste by 33% by 2005 and 50% by 2010.
---
1998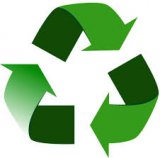 Greening the Government through Executive Order
President Clinton signs Executive Order 13101 - Greening the Government Through Waste Prevention, Recycling, and Federal Acquisition.
This E.O. built upon Clinton's previous E.O. 12873. This order strengthened and expanded the Federal government's commitment to recycling and buying recycled-content and environmentally preferable products.
---
1997
Pollution Prevention Resource Exchange
The Pollution Prevention Resource Exchange (P2Rx) was established through EPA's P2 grant program. Its goal was to lay the groundwork for a seamless national network of easy to access, high quality P2 information promoting waste reduction throughout the United States. The centers were strategically placed within the EPA regions and provided opportunities to network and serve a variety of audiences including government and state environmental agencies; P2 technical assistance providers; businesses; educators; nonprofit organizations, and the general public.
---
1996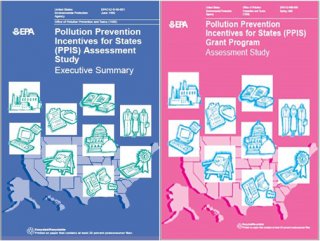 Pollution Prevention Incentives for State Grant Program
Following five years of EPA's P2 grants, EPA conducted an assessment of how states were using the grants to implement P2 programs. The reports generated from the assessment include: Pollution Prevention Incentives for State (PPIS) Grant Program: Assessment Study and Executive Summary.
The assessment documented that PPIS grants provided immediate results to both states and businesses. The PPIS grant monies funded nearly 5,000 P2 assessments, more than 850 workshops, and developed 370 P2 case studies. In addition, the grantees' efforts reached companies in 35 targeted industry sectors.
---
1995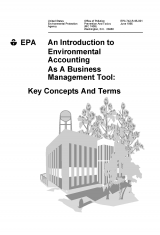 Primer on Environmental Accounting
EPA develops the first Primer on Environmental Accounting (pdf). This was reprinted and distributed by the American Institute of Certified Public Accountants, the world's largest accounting association. It was also translated into Japanese for distribution in Japan.
The accounting primer encouraged industry to understand the full spectrum of their environmental costs and incorporate these costs into decision making in order to reveal the economic benefits associated with investing in P2. This project was active for five years and was led by the EPA's OPPT.
---
1995
EPA Green Chemistry Challenge Awards
EPA Green Chemistry Challenge Awards were established.
The Green Chemistry Challenge Awards promote the environmental and economic benefits of developing and using novel green chemistry. EPA's sponsors the Green Chemistry Challenge Awards in partnership with the American Chemical Society Green Chemistry Institute®.
EPA has presented awards to over 100 winners since its inception. By recognizing groundbreaking scientific solutions to real-world environmental problems, the Green Chemistry Challenge has significantly reduced the hazards associated with designing, manufacturing, and using chemicals.
---
1993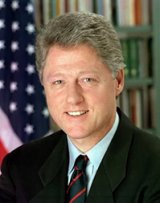 Launch of Environmentally Preferable Purchasing
President Clinton signs Executive Order 12873: Federal Acquisition, Recycling, and Waste Prevention (revoked by Executive Order 13101).
This E.O. directed EPA to harness the purchasing power of the U.S. government to shape a more sustainable marketplace for all. This order also launched EPA's work on Environmentally Preferable Purchasing, and helped to implement Section 13103 of the P2 Act.
Through implementation of this E.O, EPA became the first agency to buy recycled paper agency-wide and the U.S. General Services Administration (GSA) and EPA initiated the first pilot effort to procure greener cleaning products.
---
1993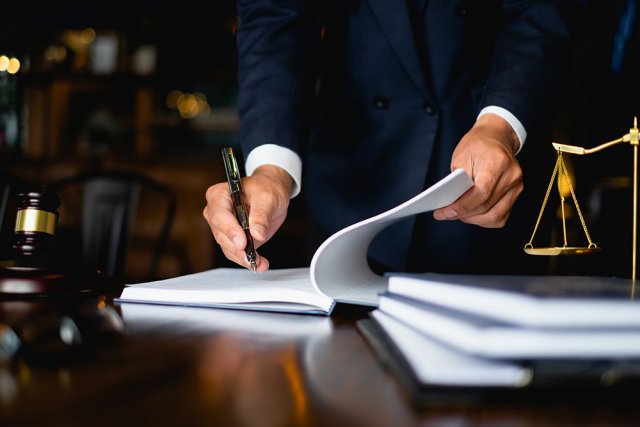 Executive Order 12856
President Clinton signs Executive Order 12856: Federal Compliance with Right-to-Know Laws and Pollution Prevention Requirements. (pdf).
This E.O. encouraged the Federal government, as the largest consumer, to be a leader in the field of P2 through the management of its facilities, its acquisition practices and in supporting the development of innovative P2 programs and technologies.
---
1993

Public Policy Statement
In a 1993 Public Policy Statement, EPA Administrator Carol Browner explained the shift toward valuing prevention.
The policy statement says, "the P2 Act went one step further; it placed prevention firmly at the top of the waste management pyramid. The only strategy better than reduction, the Act suggests, is to prevent waste in the first place."
---
1992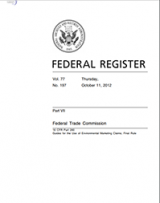 FTC Green Guides
The Federal Trade Commission (FTC) issued the first version of the "Green Guides" with input from EPA. They were designed to help entities avoid making environmental claims that might mislead consumers or reduce the ability of consumers to prevent pollution through their purchasing practices.
The guidance they provided includes general principles that apply to all environmental marketing claims; how consumers are likely to interpret particular claims and how marketers could substantiate these claims; and how marketers could qualify their claims to avoid deceiving consumers.
The Green Guides have been revised with extensive input from EPA in 1996, 1998, and again in 2012.
---
1992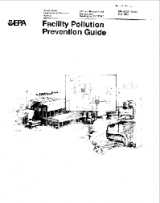 Facility Pollution Prevention Guide
The EPA developed the Facility P2 Guide for those who are interested in and responsible for P2 in industrial or service facilities. It summarized the benefits of a company-wide P2 program and suggested ways to incorporate P2 into company policies and practices.
---
1992
Environmental Protection Hierarchy
EPA Further Defines P2
The memo states that P2 is our first priority within an environmental management hierarchy that includes:
prevention,
recycling,
treatment, and
disposal or release.
---
1991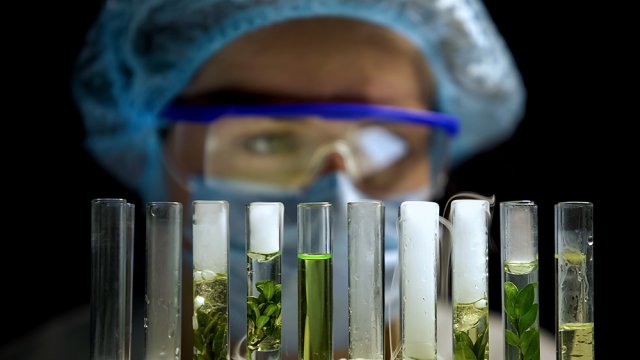 Alternative Synthetic Pathways Grant Program
The Alternative Synthetic Pathways Grant Program was also launched as an initial activity for EPA under the P2 Act. One of the grant projects supported the catalysis research from Michigan State that enabled the synthesis of building block chemicals from renewable, biobased materials (e.g., sugars) instead of petroleum.
---
1991
Green Chemistry Program
EPA's Green Chemistry Program Started
Shortly after the passage of the P2 Act, EPA started the Green Chemistry Program to develop new or improved chemical products and processes to make them less hazardous. Since that time the Green Chemistry Program has built collaborations with many partners to promote P2 through green chemistry.
---
1991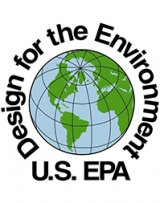 Design for the Environment
The Design for the Environment (DfE) Program began in the 1991 as an innovative, voluntary initiative to help companies consider human health, environmental and economic effects of chemicals and technologies, as well as product performance, when designing and manufacturing commercial products and processes.
DfE convened partnerships with industry members, NGOs, academia, and other interested parties to develop innovative, cost-effective solutions—like safer chemicals and processes to dry clean clothing or manufacture computer circuit boards. These partnerships produced a collection of widely-used and well-regarded analytical documents and technical resources.
---
1991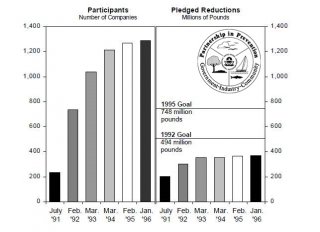 EPA's 33/50 Program – Partnership in Prevention
EPA launches the 33/50 Program, a voluntary program under which companies commit to reducing their releases of 17 top priority chemicals by 33% by 1992 and 50% by 1995, emphasizing P2. The 33/50 program results shown in the chart provide evidence that voluntary programs yielded significant reductions in many of the targeted chemicals.
This program served as a model for other EPA voluntary programs including WaterSense, Design for the Environment/Safer Choice, Green Chemistry, SmartWay Transport Partnership Program, WasteWise, and Environmental Justice through Pollution Prevention (pdf).
---
1991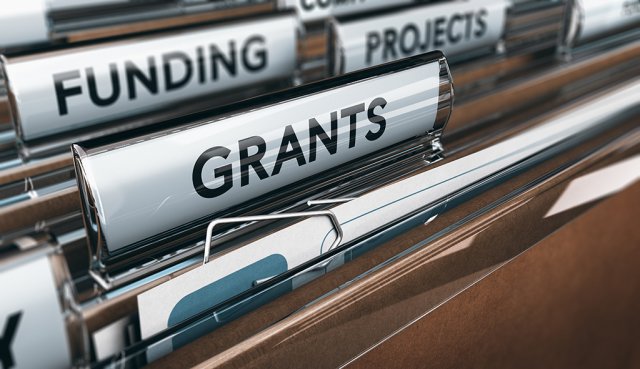 P2 Grants
The P2 Act authorized $8 million for the first three years in matching grant money for state and federal P2 efforts.
This first set of P2 grants went to 19 states. The grants funded technical assistance providers in those states to work directly with businesses to identify and implement P2 practices.
---
1990
Toxics Release Inventory (TRI)
With the passing of the 1990 P2 Act, the Toxics Release Inventory (TRI), under Section 8 of the TRI Reporting Form (Form R), began to collect information on P2 activities by TRI reporting facilities. Since 1991, over 24,000 unique facilities undertook more than 450,000 source reduction activities to prevent pollution and reduce the amount of toxic chemicals entering the environment. As a result, TRI serves as a tool for identifying effective environmental practices and highlighting P2 successes.
---
1990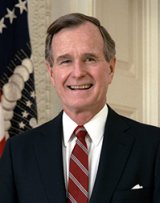 The Pollution Prevention Act of 1990
The P2 Act of 1990 was signed by President George H.W. Bush. The Policy section of the P2 Act provided a foundation for the adoption of P2 as the top of the environmental management hierarchy.
The policy section stated, "Congress hereby declares it to be the national policy of the United States that pollution should be prevented or reduced at the source whenever feasible... and disposal or other release into the environment should be employed only as a last resort and should be conducted in an environmentally safe manner."
---
1989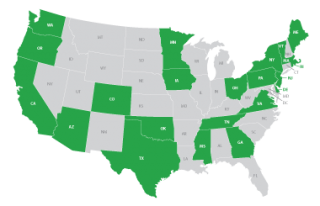 P2 Laws Across the United States
Starting in 1989, other states pass P2 laws including California, Texas, Minnesota, Ohio, Arizona, Massachusetts among others. Eventually, more than 20 states pass P2 laws during this time period requiring facilities to produce P2 planning reports. The laws vary state by state. Some are no longer enforced, but many are still in effect today.
---
1986
Congress Creates Toxics Release Inventory (TRI)
Congress passed the Emergency Planning and Community Right-to-Know Act (EPCRA), creating the Toxics Release Inventory (TRI) under Section 313. The TRI tracks the management of certain toxic chemicals that may pose a threat to human health and the environment. U.S. facilities in different industry sectors must report annually how much of each chemical is released to the environment and/or managed through recycling, energy recovery and treatment.
When the Pollution Prevention Act passed in 1990, facilities began submitting information on their pollution prevention activities to EPA to be included in the TRI.
---
1986
P2 Act: Impetus
Part of the impetus for the P2 Act stems from the 1986 EPA report to Congress entitled "Minimization of Hazardous Wastes." Based on this report, EPA began to take actions designed to reduce pollution.
The report identified four main approaches to prevent pollution: (1) manufacturing changes, (2) equipment changes, (3) product reformulations and substitutions, and (4) improved industrial housekeeping.
The P2 Act was later designed to help address these opportunities through information collection, assistance in technology transfer, and financial assistance to state pollution prevention programs.
---
1985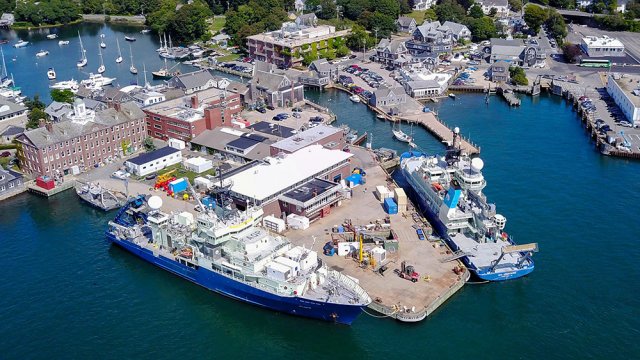 Woods Hole Pollution Prevention Conference, Woods Hole, Massachusetts
The first of a series of high-level policy meetings of pollution prevention experts that were invited from both the private and public sectors. The conference convened annually until 1999.
---
1983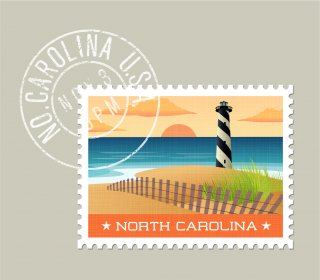 North Carolina established the first pollution prevention program, called, "Pollution Prevention Pays."
States have been key early laboratories of innovation and leadership in P2. The current national P2 program was built on the early state-level P2 initiatives and programs.
In 1983, North Carolina established the first state P2 program, called, "Pollution Prevention Pays."