WaterSense
Take steps each day to save water and protect the environment by choosing
WaterSense labeled products
in your home, yard, and business.
Learn more
about WaterSense and how we can all get more by using less.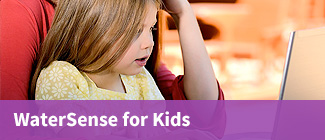 Did You Know?
The EPA's Water Score for multifamily buildings is generated by the ENERGY STAR® Portfolio Manager® tool and supported by WaterSense. The score is a 1 - 100 rating of how your building uses water compared to similar properties nationwide.