WaterSense
Take steps each day to save water and protect the environment by choosing
WaterSense labeled products
in your home, yard, and business.
Learn more
about WaterSense and how we can all get more by using less.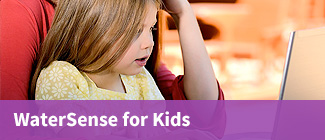 Did You Know?
Remember, saving water also saves the energy needed to move, treat, and heat that water. Plus you'll save money on your energy bill. Learn more about the energy-water nexus.