WaterSense
Take steps each day to save water and protect the environment by choosing
WaterSense labeled products
in your home, yard, and business.
Learn more
about WaterSense and how we can all get more by using less.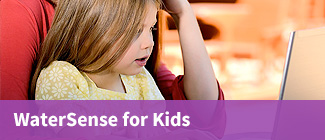 Did You Know?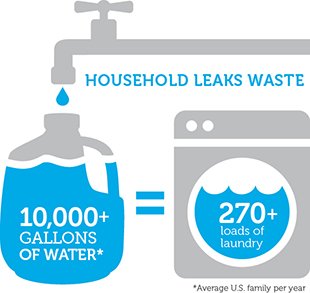 The average American household wastes nearly 10,000 gallons each year from easy-to-fix water leaks! Don't forget to mark your calendars for Fix a Leak Week, March 16 through 22, 2020.