WaterSense Awards

WaterSense partners contribute to the program's success by enhancing the market for water–efficient products, practices, and services.  Each year WaterSense recognizes those partners who have gone above and beyond in supporting WaterSense.  The winners are typically announced at a Partner of the Year awards luncheon in October at the annual WaterSmart Innovations Conference and Exposition in Las Vegas, Nevada.
2021 WaterSense Partners of the Year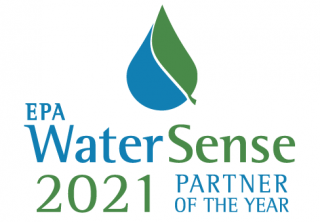 On October 7, 2021, the 2021 WaterSense Sustained Excellence, Partner of the Year, and Excellence Award winners were announced during the WaterSmart Innovations Conference. WaterSense and its more than 2,000 utility, manufacturer, retail, builder, and other organizational partners make it possible for consumers and businesses to save water, energy, and money by producing and promoting water-efficient products, homes, and programs. Since 2006, WaterSense partners have helped save 5.3 trillion gallons of water and $108 billion on consumer utility bills.
The U.S. Environmental Protection Agency (EPA) is pleased to recognize nine Sustained Excellence Award winners, 12 Partner of the Year Award winners, and 13 Excellence Award winners for helping to advance specific aspects of the WaterSense program in 2020 and contributing to annual savings of 968 billion gallons of water!
2021 WaterSense Sustained Excellence Award Winners:
2021 WaterSense Partners of the Year:
2021 WaterSense Excellence Award Winners:
Learn more about:
---
2021 Sustained Excellence Award Winners
The Athens-Clarke County Public Utilities Department Water Conservation Office (WCO) earned a whopping fifth Sustained Excellence Award for its creative water efficiency—even with the challenges of conducting outreach in 2020. Due to COVID restrictions, WCO pivoted the popular Athens Water Festival to a "Festival in a Box," sending 180 participants boxes filled with water-themed activities, a beach ball with the WaterSense logo, and fortune cookies with water-saving tips inside. Some recipients opened their boxes on camera during a live virtual event. WCO also created a virtual tour video of the Drinking Water Treatment Plant that included water conservation tips and WaterSense labeled product reminders.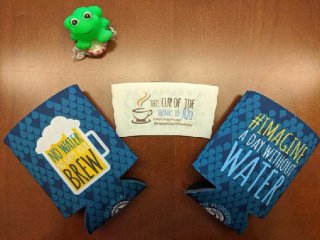 During Fix a Leak Week, K-12th grade students submitted water-themed films for the annual Ripple Effect Film Project. The WCO typically celebrates winners during an in-person "blue carpet" premiere, but due to COVID restrictions, the event was postponed and redesigned for 2021. To promote Imagine a Day Without Water, WCO created 5,000 themed cup wraps to distribute at local coffee shops that said "This cup of Joe thanks to H2O," and 1,000 can coolers for local breweries that said "No water, no happy hour brew." WCO's ThinkAtTheSink.com website included the WaterSense "bath hacks" video in English and Spanish and a "Saving Water Outside" section with water-saving information and links to WaterSense outdoor tools. It's no wonder WCO's social media interactions increased from 2019 to 2020!

Two local hardware stores helped distribute over 200 WaterSense labeled showerheads. Athens-Clarke County Public Utilities Department promoted this giveaway in its WaterSource newsletter, a bill stuffer sent to 36,000 customers, social media, and through its Little Lily educational program. Hardware stores also gave away over 100 toilet flappers and toilet leak tablets. Similar to previous years, the WCO continued showing WaterSense promotional videos at the local DMV with an estimated reach of 82,500.
Despite challenges faced during the pandemic, the City of Charlottesville (Virginia) had an amazing year promoting water conservation and WaterSense in a virtual format and has earned its fourth WaterSense Sustained Excellence Award. Although its annual 5K race was cancelled due to COVID-19, the City promoted Fix a Leak Week through bill stuffers, its website, social media, and the WaterSense Twitter party, as well as through television spots featuring a barbershop quartet promoting fixing leaks and WaterSense labeled fixtures. The ad played over 1,500 times on cable weather and DIY channels and 500 times on local TV.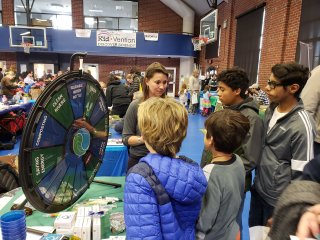 On social media, the City continued its weekly #WaterTipWedneday (or #WTW), with tips on how to save water at home, and posted over 500 times to Facebook, Twitter, and Instagram. To further engage residents from a distance, the City held a virtual "Imagine a Day Without Water" campaign and art contest with the theme "What Water Means to Me," which had 120 submissions. The winners were honored during a local Cville360 news segment instead of an in-person event. Charlottesville also updated and revamped its website in 2020 with new content and WaterSense messaging and saw an increase in visitor traffic.
Prior to the pandemic, the City was able to participate in Kid*Vention, a hands-on science event held in February, and promoted WaterSense and water conservation with its Spin the Wheel game and by distributing leak detection dye tablets, WaterSense labeled faucet aerators, shower timers, rain gauges, and tooth brushes with reminders to turn the water off while brushing. To set a water-saving example to residents, the City's new Energy and Water Management Policy requires installation of WaterSense labeled products in City buildings. Charlottesville's Energy and Water Management Program also coordinated efforts during the pandemic by providing remote learning activity sheets for children that featured information on water conservation and WaterSense labeled products.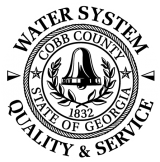 No stranger to the WaterSense Awards, Cobb County (Georgia) Water System has earned its fourth Sustained Excellence Award for its water-saving work in 2020. Because many residents were spending more time at home due to the pandemic, Cobb County targeted do-it-yourselfers during the Sprinkler Spruce-Up campaign and encouraged homeowners via social media to check if their irrigation systems were working efficiently during the spring. The County also promoted Sprinkler Spruce-Up in its summer 2020 newsletter, which was distributed to more than 1,400 people. The article encouraged residents to use the Find a Pro tool on the WaterSense website to locate an irrigation professional certified by a WaterSense labeled program.
To educate customers during the pandemic, Cobb County conducted virtual lunch-and-learns. The first virtual lunch-and-learn topic was focused on Sprinkler Spruce-Up. Helping residents save even more water, Cobb County started examining high monthly water use among single-family residential customers and cross-referencing with older homes to target toilets and showerheads for replacement with WaterSense labeled models. In 2020, the county issued more than 1,400 residential toilet rebates in the form of a $100 water bill credit and six commercial toilet rebates. The county also mailed free indoor water-saving kits to more than 150 customers that included WaterSense labeled aerators and a showerhead. The Water System continued its collaboration with a local electric cooperative, Cobb EMC, to retrofit a family's home with WaterSense labeled toilets and showerheads during their annual Home Energy and Water Makeover.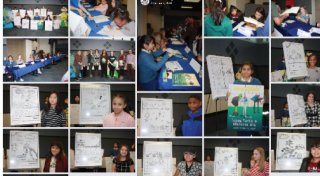 The Cobb County Water System displayed WaterSense banners in its customer service lobby, and to promote the Your Better Bathroom campaign, included advertising in a monthly informational newsletter emailed to all county employees. For 2020'a Imagine a Day Without Water, Cobb County created a new video, "A Water Tale: Jake and the Three Spirits" that identified three bad water-wasting habits. Engaging children in the community, the county sponsored a coloring book contest, inviting fourth and fifth grade students to draw Tappy Turtle, the Water System's water conservation mascot, and Allatoona Ally, Allatoona Lake's mascot, to promote water-saving habits at home. Twelve winners are chosen each year, and their drawings are compiled into a coloring book that is distributed throughout the county.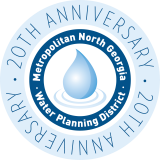 The Metropolitan North Georgia Water Planning District earned its fourth WaterSense Sustained Excellence Award for its work promoting WaterSense and water conservation. In 2020, the District pivoted its annual Water Drop Dash 5K during Fix a Leak Week to a completely virtual event, and invited nearly 30 local high school and college graphic design programs to participate in a T-shirt design competition for the race. For Fix a Leak Week, the District also developed the Be a Leak Detective resource as a digital learning tool for students to complete at home and promoted the new tool on social media.  
"WaterSense labeled products set a high standard for efficiency and provide the foundation of our successful water conservation programs like the Toilet Replacement Program, which has rebated nearly 150,000 inefficient toilets since 2008, and our outdoor requirements for large landscapes. These programs, our innovative outreach events, and other successes in conservation and efficiency for our region have resulted in a continuous decline of water usage across the metro Atlanta area."

Glenn Page, Chairman of the Metropolitan North Georgia Water Planning District 
Throughout the year, the District collaborated with other organizations to spread the word about water savings. The District presented at the Georgia Green Industry Association WinterGreen Expo on the District's requirements for large landscape irrigation systems and recommended WaterSense labeled products to meet those requirements. The District sponsored the Chattahoochee Nature Center's Native Plant Sale and distributed the WaterWise Landscape Guide at the event. They also distributed Sprinkler Spruce-Up information to utility customers and posted it to social media. In partnership with The Home Depot, the District revamped its toilet rebate program with new signage and tear-away information sheets for customers to save on WaterSense labeled toilets.
 
In 2020, the Metropolitan North Georgia Water Planning District reestablished the Just a Drop quarterly e-newsletter and promoted WaterSense-related events and activities to 750 readers. They also created a new infographic, "10 Quick Tips to Conserve Water," which includes WaterSense labeled products, and ran a series of billboards focused on water conservation in the summer and fall. The District also held its seventh annual photo contest to complete a calendar with the WaterSense logo; 175 copies of the calendar were distributed to stakeholders.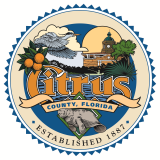 Citrus County Utilities in Florida won its third Sustained Excellence Award for its dedication to promoting WaterSense campaigns and water-saving education and outreach. Citrus County celebrated Fix a Leak Week in-person before the pandemic began, and the second annual Mardi Gras-themed Shrimpapalooza festival kicked off the activities. Children decorated water-shaped masks, and parents received toilet leak information and free leak detection tablets. Kids also got in on the leak detective game during Citrus County's sixth annual classroom toilet leak detection challenge, where elementary classrooms tested more than 100 toilets and identified leaks for potential savings of more than 3,000 gallons of water per day.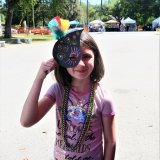 In October, the utility celebrated Shower Better with a display in its lobby, where customers could get free WaterSense labeled showerheads or just learn about them through the utility's December newsletter. Early in the year, the utility continued its Schedule a Specialist program of free walkthroughs and assistance with residential irrigation systems and promotion of WaterSense labeled irrigation products. A total of 170 residents participated in the program in 2020; their pre- and post-installation water use data show a savings of nearly 10 million gallons of water as a result of the program!

Throughout the year, Citrus County Utilities also collaborated with other organizations to expand water savings. Working with the Southwest Florida Water Management District and the Withlacoochee Regional Water Supply Authority on an Irrigation Evaluation Initiative, the utility helped complete nearly 80 evaluations and installation of WaterSense labeled irrigation controllers. The utility helped WaterSense develop its Remote Possibilities tool and provided input that helped the Southwest Florida Water Management District design postcards highlighting WaterSense labeled products to help customers reduce water use.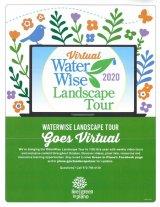 Throughout 2020, the City of Plano made a virtual splash in water conservation education, earning its second WaterSense Sustained Excellence Award in a row. The City hosted numerous remote events, including a Virtual Garden Green in Plano Fair, In the Know H2O, Rain Barrels 101, Virtual Sprinkler Fair, and a month-long Virtual WaterWise Landscape Tour. For the tour, nearly 2,500 residents watched documentary-style videos about water-wise landscapes in the area. The City of Plano also turned its in-person presentations into webinars, adding photo demonstrations and video clips to promote Sprinkler Spruce-Up when COVID restrictions kept people from gathering, as well as a song parody on outdoor water use to keep things interesting!
"We are grateful to WaterSense for providing the tools and resources we need to inspire conservation actions from our residents. It takes many small actions to create big impact, and we are pleased to be a part of the larger, collaborative effort to protect our most precious resource."

Rachel Patterson, Director of Environmental Health and Sustainability
To celebrate Fix a Leak Week, the City encouraged families to become leak detectives and save water indoors by sharing WaterSense's kids leak detection activities and leak repair graphics on its website and Facebook page. To help residents save water outside, the City of Plano actively promoted WaterMyYard.org, a tool developed by the North Texas Municipal Water District and Texas A&M AgriLife that provides personalized watering recommendations based on local weather and landscape details.

The City of Plano celebrated the 10-year anniversary of its Residential Water Conservation Rebate Program in 2020 with newsletter content and social media posts. Rebates were provided for over 750 WaterSense labeled toilets and more than 100 rain/freeze sensors and WaterSense labeled weather-based irrigation controllers in 2020. The City distributed the Live Green in Plano monthly e-newsletter to nearly 9,000 subscribers in 2020 and sent five water-focused utility bill inserts and seasonal water conservation bill messages to its 84,000 customers.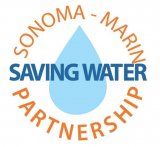 The Sonoma-Marin Saving Water Partnership in California has earned its fifth WaterSense Sustained Excellence Award as a professional certifying organization, for continuing to make their Qualified Water Efficient Landscaper (QWEL) trainings and certification accessible to a wide audience. In response to the pandemic, the Partnership expanded its online training capability, and virtual courses were offered by May 2020. The Partnership also coordinated with WaterSense to develop online classes, virtual irrigation audits, and online test proctoring for professional certification. Certified irrigation professionals could access webinars and technical guides through the Partnership's quarterly newsletters and social media.

In 2020, the Partnership worked with several colleges, including Mendocino College and Santa Rosa Junior College, to incorporate QWEL into their landscape irrigation courses. Additionally, the Metropolitan Water District of Southern California launched a dual certification program in collaboration with the California Landscape Contractors Association (CLCA) to offer a combined course of QWEL, along with CLCA's Certified Water Manager Program. The Partnership offers free Water Smart Home evaluations to promote QWEL certified professionals to residents. During the pandemic, the program was temporarily conducted virtually, and participants were given a do-it-yourself kit. More than 1,200 evaluations were performed in 2020.

In 2020, the Partnership also continued to support a pilot with the California Department of Water Resources, "Making Conservation a California Way of Life," which tests proposed residential water use targets for irrigation. The Partnership also co-promoted QWEL trainings and continuing education credit opportunities with the California Landscape Contractors Association's local North Coast Chapter newsletters.

Kohler Co. won its seventh WaterSense Sustained Excellence Award this year, as it continued its commitment to promoting WaterSense and producing labeled products. In 2020, Kohler launched a collection of new WaterSense labeled fixtures, including 14 new toilets, 36 faucets, 25 showerheads, and 20 new urinal/flushometer bowls and valves.

Throughout the year, Kohler consistently promoted WaterSense on its website, products, digital communication, and in the Kohler Design Center–which despite being shut down for three months during the pandemic, had 28,000 visitors in 2020. Kohler's 2020 media placements and social media posts mentioning WaterSense exceeded 360 million and 660 million impressions, respectively.

The company demonstrated its commitment to water efficiency by participating in WaterSense product specification reviews, and by funding research conducted by the Alliance for Water Efficiency that assessed the water savings potential of affordability programs focused on conservation in Detroit. During the pandemic, the KOHLER Relief Showering Trailer, which features WaterSense labeled fixtures, was deployed to several temporary field hospitals to refresh and recharge frontline healthcare workers. Kohler continued its philanthropic efforts by donating plumbing fixtures to Habitat for Humanity homes built in Wisconsin, as well as to a Michigan pilot program preparing to upgrade water efficiency in older homes outside Detroit.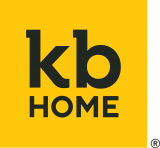 For the seventh year in a row, builder partner KB Home has earned a Sustained Excellence Award for building WaterSense labeled homes. In 2020, KB Home built over 250 homes that earned the WaterSense label, representing 2.5 percent of the homes it built throughout the year and an 8 percent increase in its WaterSense labeled homes compared to 2019. KB Home also installed WaterSense labeled faucets and fixtures in all of the homes built in 2020.
Water conservation is a growing imperative for homebuyers, local communities and local governments. The WaterSense Homes Program is a perfect template for providing water-saving features in new homes that reduce owners' water bills and may help to mitigate strain on local communities. We are honored to be recognized by the WaterSense Program for Sustained Excellence.

Jacob Atalla, Vice President, Innovation and Sustainability
KB led the way for other builder partners to benefit from the WaterSense Homes Program, Version 2 by participating in a pilot of the new specification with EPA and the Residential Energy Services Network (RESNET) in Las Vegas. As part of its efforts, KB Home hosted a demonstration of the HERSH2O rating system during the RESNET Conference in Arizona in February 2020, with a model home that featured WaterSense labeled fixtures and water-efficient landscaping. When COVID-19 prevented in-person gatherings, KB Home still promoted the benefits of WaterSense labeled homes and products during a virtual version of its annual Suppliers Conference.

KB Home requires specialized training for some employees to learn how to communicate the benefits of WaterSense labeled homes and products. KB also provides home buyers with education on WaterSense throughout each step of the sales process, from a visit to the design studio to a pre-drywall tour of a home. And to reach a wider audience all year long, KB Home's social media presence included messaging about WaterSense and water conservation.
---
2021 Promotional Partners of the Year

After winning several Excellence Awards in previous years, the City of Durham (North Carolina) Water Management department earned its first Partner of the Year Award thanks to its creativity during COVID-19. During Fix a Leak Week 2020, for example, the City built on the popularity of the Stranger Things television series and made "Leaky Things" parody videos featuring the Wayne Drop character. Prior to that and before restrictions were imposed, Durham Water Management held its popular social media contest, "Where's Wayne Wednesday," during which followers were asked to guess the location of mascot Wayne Drop for a chance at free WaterSense labeled showerheads and faucet aerators.
Prior to the pandemic, Durham Water Management was able to participate in six public outreach events, reaching more than 250 people. Once restrictions started, the City quickly pivoted, offering four virtual educational events, including two teacher workshops and school science club presentations. They shared the lessons they learned from these efforts during a WaterSense roundtable on how partners pivoted for the pandemic. In August 2020, Durham participated in the Wyland National Mayor's Challenge for Water Conservation and engaged more than 1,800 consumers through Twitter and Facebook posts.

Durham Water Management's toilet rebate program incentivized customers to purchase nearly 900 toilets in 2020! In January, Durham encouraged the local ABC-TV affiliate to run a story about its WaterSense toilet rebate program highlighting the savings that WaterSense toilets can achieve. The department continued to work with Waste Reduction Partners to offer water auditing services to larger non-residential customers throughout the year. Durham focused its efforts on hotels, and Waste Reduction Partners was able to qualify two hotels for WaterSense labeled toilet rebates through this program. The City also completed 75 residential and commercial water use assessments before the pandemic, and in the process, provided 85 WaterSense labeled showerheads and 94 aerators to customers. In lieu of in-person water use assessments, nearly 60 phone consultations were completed during the remainder of 2020.
The Regional Water Authority (California) won its first Partner of the Year Award, thanks to its commitment to water-saving outreach and education. The Authority's Water Efficiency Program serves 19 water providers across the Sacramento region, and in 2020 the program helped those entities promote WaterSense's monthly themes for Fix a Leak Week, water-smart landscaping, Sprinkler Spruce-Up, and saving water at home. To make it easier for local agencies to incorporate WaterSense into their outreach efforts, the Authority created an online shareable library of customized WaterSense tools, including campaign materials and social media posts.

The Authority found several creative ways to engage residents during the pandemic. Through the Water Spots Video contest, local middle and high school students created public service announcements (PSAs) with a water efficiency theme. The contest received 90 video submissions, and the winning PSA was played during the "coming attractions" on six different movie theater screens viewed by over 140,000 people! To reach a younger audience, the Regional Water Authority funds several exhibits, which include examples of WaterSense labeled products and promote water efficiency, in Sacramento's new Museum of Science and Curiosity.

The Regional Water Authority partnered with WaterSense manufacturer partner Rachio in 2020 to offer a rebate for Rachio's WaterSense labeled irrigation controllers. The Authority also worked with a research firm to conduct two focus groups with residential water customers to explore attitudes, benefits, and barriers to finding and fixing household leaks, which helped the Authority refine its materials for 2020.
The City of Big Bear Lake (California) Department of Water and Power had another big year in saving water, earning its second WaterSense Partner of the Year Award. The department participated in many WaterSense campaigns, from Fix a Leak Week to Sprinkler Spruce-Up and Your Better Bathroom to WaterSense "bath hacks." Promotion for these campaigns included press releases and radio and print ads reaching more than 11,000 customers. In addition to WaterSense campaigns, Big Bear Lake promoted Smart Irrigation Month, California Native Plant Week, World Toilet Day, Water Professionals Awareness Week, Groundwater Awareness Week, and World Water Day.

In 2020, Big Bear Lake expanded its rebate program that includes incentives for WaterSense labeled toilets, irrigation controllers, and spray sprinkler bodies. They implemented an expanded WaterSense outdoor product rebate program, collecting proof of installation through photos via email rather than through in-person surveys, due to pandemic restrictions. Customers could receive $100 per WaterSense labeled smart irrigation controller installed and up to $2 per spray sprinkler body replaced with a WaterSense labeled model. The department also has two rebate options for toilets, offering individual incentives up to $100. Additionally, Big Bear Lake gave away hundreds of WaterSense labeled aerators and showerheads to residents throughout the year.

To promote the value of water among children, Big Bear Lake conducted an Imagine a Day Without Water art contest for local students to win prizes with their illustrations. To further engage and educate children, Big Bear Lake distributed WaterSmart conservation kits to local fifth grade students with WaterSense labeled showerheads and faucet aerators. Much of Big Bear Lake's promotion was done via its social media channels, with more than 30 social posts featuring WaterSense reaching more than 2,000 people, along with eight radio ads that ran more than 200 times.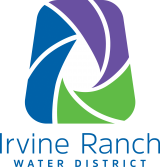 Irvine Ranch Water District (IRWD) pushed through the challenges of 2020 to win its second WaterSense Partner of the Year Award. To kick off Fix a Leak Week, the California-based District hosted a Don't Spring a Leak virtual workshop for 60 attendees. More than 300 customers participated in the District's Fix a Leak Sweepstakes by submitting photos of themselves repairing leaks, or by completing online training and a quiz. IRWD promoted and provided rebate funding for WaterSense labeled products, which resulted in issuing rebates for 32 toilets and over 800 weather-based irrigation controllers in 2020.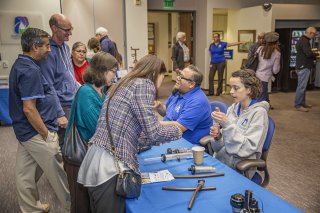 To promote outdoor water savings, IRWD hosted a Sprinkler Spruce-Up webinar to educate customers about irrigation maintenance and a Control Your Controller virtual workshop to teach customers the basics of sprinkler timers and control techniques. Additionally, IRWD held nine RightScape workshops on climate-appropriate landscaping for more than 700 participants. The District's humorous "Evolve Your Yard" campaign, featuring the antics of a clumsy Tyrannosaurus Rex, was promoted through social media, theaters, and local newspapers for more than four million impressions. Throughout the year, IRWD's Juan Garcia, a certified irrigation professional, continued his "Ask Juan" newsletter column.
The District's Home Water Check-Up and Commercial, Industrial and Institutional Site Evaluation programs completed more than 175 in-person leak-check visits and tele-visits in 2020. During the pandemic, IRWD staff modified WaterSense's Landscape Checklist to help customers conduct their own irrigation audits while at home and offered help via phone calls and video conferencing. In partnership with Southern California Edison, SoCalGas, and Rachio, IRWD also offered a residential direct installation program for WaterSense labeled weather-based irrigation controllers. IRWD's WaterStar Business Recognition Program acknowledged two local companies in 2020 and distributed showerheads and faucet aerators at no cost to qualifying organizations, along with a $300 rebate on WaterSense labeled toilets
The Northern Colorado Water Conservancy District took their water conservation partnerships to new heights in 2020—and took home their second WaterSense Partner of the Year Award in a row. Before COVID-19 restrictions were in place, Northern Water offered three classes for the community in partnership with the Irrigation Association: Drip Design, Installation, and Maintenance; Alternative Water Source and Supply; and a class to become a Certified Landscape Irrigation Auditor. Eighty people participated in these classes. Northern Colorado Water also partnered with the Sonoran Institute and others to host Growing Water Smart workshops, which were conducted virtually for 60 attendees. These workshops covered how water efficiency can be factored into planning for new development needed to respond to intense growth in the region and thus reduce pressure on local water supplies.
"Northern Water is elated to be included in the esteemed company of WaterSense award winners. WaterSense is foundational to the success of conservation and efficiency, and we are proud to incorporate it into our programs. Water users, stakeholders, and the environment all benefit from the collaborative approach, and we value its continued evolution and partnership."

Frank Kinder, Water Efficiency Program Manager
To help encourage outdoor water savings, Northern Water awarded 13 grants in 2020 to homeowners associations, municipalities, businesses, and districts for water-efficient landscaping projects amounting to $145,000. WaterSense labeled irrigation products were required in order to qualify for project funding. As a result of these projects, an estimated 500,000 gallons of water will be saved annually. To further promote outdoor water savings, Northern Water promoted Sprinkler Spruce-Up by sharing information on the WaterSense Find a Pro tool and promoted the EPA Water Budget Tool on social media.

Northern Water contracted with Resource Central, a non-profit efficiency organization, to provide irrigation auditing on commercial landscapes and in local homeowners associations' common areas. Auditors performed 34 onsite consultations in 2020, during which they promoted WaterSense labeled products. WaterSense was also featured on Northern Colorado's blog and Instagram account by describing ways to reduce indoor water use with labeled products. Northern Water even created a video promoting its partnership with WaterSense, along with its WaterSense award and fellow award winners.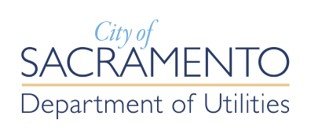 The City of Sacramento (California) Department of Utilities was on a roll in 2020, winning first place in the Wyland National Mayor's Water Conservation Challenge for their size and earning their second WaterSense Partner of the Year Award in a row. The City participated in many WaterSense campaigns, including Fix a Leak Week, Shower Better, Your Better Bathroom, and Sprinkler Spruce-Up. The City's Leak-Free Sacramento program continued to assist customers in disadvantaged communities and low-income areas throughout the year, helping 27 homeowners with repairs while observing pandemic restrictions, which meant conducting leak detection over the phone and focusing on outdoor issues. The program also repaired six water mains and replaced an additional eight. The Leak-Free Sacramento program alone saved the City nearly 25 million gallons of water per year. Projects involved leak repairs ranging from 4.1 gallons per hour (gph) to 865 gph, and the average leak repair project was 104 gph.

To further help those in disadvantaged communities save water, the Department of Utilities Water Conservation Office provided 184 free WaterSense labeled MaP Premium high-efficiency toilets and paid for the labor to install them in multifamily properties as part of its new RE-DO the LOO program. The City sent more than 7,000 letters to the top single-family water users, encouraging them to participate in a virtual Water Wise House Call, and helped 484 customers. The City also sent over 21,000 automatic leak notification letters and conducted more than 2,900 free leak investigations. Promoting incentives throughout the year, the City worked with its local electric utility to offer instant rebates online for WaterSense labeled smart irrigation controllers, showerheads, and aerators. In 2020, 873 smart irrigation controllers, 579 showerheads, 338 aerators, and 31 combo kits were mailed to city customers between March and December. The City's turf conversion rebate had record-breaking participation in 2020, helping customers transform 178,000 square feet of drought-tolerant landscape.

Because of the pandemic restrictions, the City pivoted and started offering webinars instead of in-person workshops. The City held six webinars in lieu of in-person workshops and classes: "Break up with Your Lawn: the Basics to Create a Thriving Landscape" in May; "Smart Irrigation for Trees" in June; "Get Water Smart: Irrigation Upgrade" in July; the "Ins and Outs of Home Water Use" in September; and a tree pruning webinar in November. In addition, they promoted Imagine a Day Without Water with one full day of webinars and drop-shipped 300 rain barrels to customers. The City had over 1,300 people attend its webinars live and over 4,000 later watched the recordings.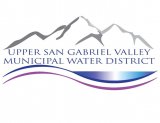 The Upper San Gabriel Valley (California) Municipal Water District has once again earned a WaterSense Partner of the Year Award for its continued water conservation work, even as it pivoted its outreach in response to pandemic restrictions. The Upper District participated in and promoted WaterSense campaigns including Fix a Leak Week, Shower Better, Sprinkler Spruce-Up, Save Water at Home, We're for Water, and Find an Irrigation Pro. It also produced a promotional video for residents and businesses, "What is WaterSense," in English, Spanish, and Mandarin.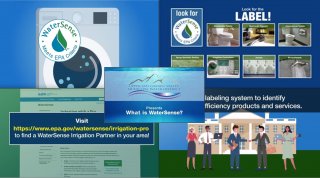 The Upper District pivoted its Conserve-a-palooza event into a five-week virtual campaign to celebrate its 60th anniversary during the pandemic. The campaign featured weekly water efficiency quizzes and raffles for various prizes, including WaterSense labeled weather-based irrigation controllers. Winners were announced weekly and water-saving tips were shared during a "Water Smart Minute" video on Upper District's website and social media. The Upper District also conducted six live landscape webinars for 150 participants; speakers discussed WaterSense labeled products and how to find an irrigation professional. To reach younger residents, the Upper District sent emails to principals of over 250 schools encouraging students to be leak detectives for Fix a Leak Week.

To further promote and incentivize water savings, the Upper District offered rebates for WaterSense labeled toilets, urinals, and weather-based irrigation controllers. To help the WaterSense program and its partners reach a broader audience with water-saving messages, the Upper District also provided EPA with Chinese translations of several WaterSense campaign materials.
The Broward Water Partnership (BWP) of Florida won its fourth Partner of the Year Award, due in part to its creative use of digital advertising technologies and promotional partnerships. In 2020, the Partnership promoted several WaterSense campaigns, including Fix a Leak Week, Your Better Bathroom, and Shower Better. The partnership's outreach efforts during Fix a Leak Week reached over 16,000 people in the Broward County area. BWP provided graphics and brochures to its municipal partners so they could promote WaterSense campaigns and water efficiency as well. The Partnership also created its own unique campaigns, such as the Conservation Ambassadors—characters that promote water conservation and WaterSense labeled products on social media and in advertising.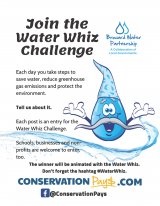 To boost rebate numbers during the pandemic, BWP placed print and digital advertisements for the water-efficient product rebates it offers, along with television ads focused on WaterSense labeled toilets. The Partnership used "geofencing" technology to advertise directly to smartphone users located around local big-box stores Lowe's Home Improvement and The Home Depot. BWP also used GIS technology to target condominium addresses and owners from buildings constructed before 1994 that are eligible to receive rebates on WaterSense labeled fixtures, and sent over 7,000 postcards to residents in these target areas notifying residents of available rebates. In 2020, the Partnership conducted a study to see how the COVID-19 pandemic affected water use in Broward County that revealed new opportunities to increase outreach about WaterSense labeled faucet aerators and showerheads, which many BWP partners offer free of charge.

Even with the challenges presented by COVID-19, BWP was able to give several virtual presentations focused on water conservation; during each presentation, attendees were encouraged to install WaterSense labeled products. The Partnership also encouraged residents to save water at home through its Water Whiz Challenge, promoted via digital and print advertisements, social media, and email blasts. More than 200 residents submitted actions they took to protect water resources!
---
PROFESSIONAL CERTIFYING ORGANIZATION PARTNER OF THE YEAR
The City of Aspen (Colorado) won its second Partner of the Year Award in 2020, continuing many of its award-winning activities from 2019 even as it faced the challenges of the COVID-19 pandemic. When the pandemic began, the City pivoted in-person trainings to a virtual format, where it offered classes through Zoom and allowed participants to take tests online. To reach a larger audience of potential certified irrigation professionals in 2020, the City of Aspen developed and offered a customized Spanish version of the Qualified Water Efficient Landscaper (QWEL) training. The City also offered a "train-the-trainer" program to prepare two certified QWEL graduates to lead 2020 trainings.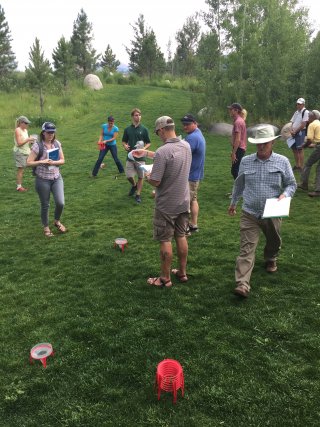 To help graduates promote their QWEL certification and their knowledge of WaterSense labeled products and water-efficient irrigation techniques, the City of Aspen provided each graduate of its certified professional courses with QWEL stickers that included the WaterSense label to put on their trucks or business windows. The City also sent a quarterly newsletter to about 50 certified professionals that included information about upcoming WaterSense webinars and any new program resources available to promote or improve their water-efficient irrigation services. For the broader audience of Aspen's 7,500 residents and property owners (not to mention its ever-expanding base of seasonal visitors), the City's webpage on Water Wise Landscaping has a section dedicated to WaterSense and includes links to guides and webinars and case studies.

Throughout 2020, the City of Aspen continued to revise its Water Efficient Landscaping Standards, which require all new and retrofitted landscapes to have WaterSense labeled irrigation controllers and third-party irrigation audits by a professional certified by a WaterSense labeled program. The City also continued to provide trainings to other water utilities in Colorado and provided resources and curriculum to those interested in offering their own QWEL trainings.
MANUFACTURER PARTNER OF THE YEAR

Orbit Irrigation Products has earned a WaterSense Partner of the Year Award as a result of its commitment to manufacturing and promoting WaterSense labeled spray sprinkler bodies and controllers. WaterSense labeled spray sprinkler bodies joined the Orbit family of labeled products with 54 models in 2020, and now 95 percent of the B-hyve controller models are WaterSense labeled.
"Partnering with WaterSense has been extremely beneficial for the Orbit B-hyve brand. As a company that is focused on water conservation through smart technology, the partnership came naturally and helped to amplify our shared goal of making water conservation easier and more accessible to all consumers."

Brad Wardle, Director of Marketing
Before the COVID-19 pandemic, Orbit associates visited The Home Depot and Lowe's Home Improvement stores in key irrigation markets to demonstrate how its WaterSense labeled B-hyve smart irrigation controllers work, highlighting their water-efficient programming and performance. Once COVID-19 restrictions were in place, Orbit pivoted its promotion and shipped B-hyve displays to over 1,000 big-box retailers. More than half of those displays showed a video about the B-hyve's water-efficient features, and Orbit provided tear pads for retailers to promote available rebates for controllers. Recognizing that irrigation professionals and products were still in high demand during the pandemic, Orbit conducted quarterly virtual trainings with professionals to encourage them to install WaterSense labeled products.

Orbit Irrigation Products also partnered with local utility districts to conduct socially distant trainings for residents and water managers to show how WaterSense labeled controllers work to ensure smart watering. To help California communities that chose to enact the state's Model Water Efficient Landscape Ordinance, Orbit also helped prepare documents for contractors and consumers to specify and purchase WaterSense labeled products.
---
RETAILER PARTNER OF THE YEAR

The Home Depot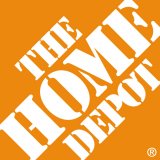 The Home Depot has won a WaterSense Retailer Partner of the Year Award for its commitment to offering and promoting WaterSense labeled products in stores. With 100 percent of their in-store assortment of toilets, bathroom faucets, and showerheads being WaterSense labeled, customers who shop in one of their nearly 2,000 stores across the United States are assured of water savings. In 2020, The Home Depot worked with over 450 utility partners to launch their utility rebate incentives tool in stores and online, making it easy for customers to save both money and water when purchasing these products. The tool tracked over 47 million impressions for rebate offerings on WaterSense labeled products, representing over $3.6 million in savings. Customers also received a total of $66 million in WaterSense labeled product markdowns!

To educate customers on options for bathroom fixtures, The Home Depot conducted its Bathroom Refresh Workshop, featuring WaterSense labeled products, for over 10,000 participants in the beginning of 2020. They successfully pivoted their in-person workshops to virtual offerings by livestreaming their Homeowner 101 workshop three times in 2020, which garnered over 62,000 views. Home Depot account representatives also helped educate professional plumber and contractor customers. To educate employees, they provided web-based training, pocket guides for associates, and a green team manual that helps identify products that have less impact on the environment.

The Home Depot showed its dedication to water savings through various marketing and outreach activities in 2020, promoting WaterSense online, in stores, and during educational and sales events. These efforts garnered 533 billion impressions. The retailer placed 127 million print ads featuring WaterSense labeled products. On social media, The Home Depot promoted Fix a Leak Week, celebrated Earth Day, and made a WaterSense Pinterest pin that generated over 2.6 million impressions. They even continued a collaboration with the Georgia Aquarium with a display highlighting WaterSense and water savings.
---
BUILDER PARTNER OF THE YEAR

Fulton Homes won its second WaterSense Builder Partner of the Year Award. In 2020, Fulton Homes designed nearly 800 homes to meet WaterSense specifications, and over 300 of their homes earned the WaterSense label. This far exceeded the company's initial goal to earn the label on 270 homes. Fulton also set a goal to achieve 100 percent usage of WaterSense labeled products in homes it built last year, and the company came close to achieving that goal.
"Fulton Homes is thrilled to be recognized for receiving their second WaterSense Partner of the Year Award. We look forward to implementing WaterSense version 2.0 as water conservation is extremely important, particularly here in the desert."

Doug Fulton, Chief Executive Officer
Fulton Homes provided new employees training on WaterSense in 2020 and provided materials about WaterSense to its plumbing contractors. They also coordinated with site foremen and verification providers to ensure WaterSense specification requirements were followed. To further promote WaterSense, Fulton put the program mark on all its promotional materials and banners and mentioned the program in articles. Kids who visit Fulton homes received stickers about water savings.

As part of its commitment to sustainability, Fulton Homes participates in other programs that promote healthy, comfortable, and efficient homes. In 2020, the company became a Triple Crown winner, earning ENERGY STAR Partner of the Year, Indoor AirPLUS Leader, and a WaterSense Partner of the Year Award!
---
EXCELLENCE IN STRATEGIC COLLABORATION
Thanks to its continued commitment to collaborate on water conservation efforts in 2020, the Alliance for Water Efficiency (AWE) has won its fifth Excellence Award for Strategic Collaboration. AWE has a WaterSense and Water-Efficient Products Advisory Committee whose mission is to improve water efficiency through the adoption of WaterSense labeled products and water-saving professional services; during committee meetings, WaterSense has a standing time slot to update the group on all its activities. AWE also partners with WaterSense to produce a periodic outdoor water use webinar series. Three webinars held in 2020 focused on topics such as landscape transformations and the WaterSense Your Better Yard campaign. In collaboration with two educators, AWE created Learning Landscapes: Outdoor Water Efficiency and Conservation Lessons, to teach the importance of using water efficiently outdoors. Finally, AWE, with funding from WaterSense partner Kohler Co., published a report in 2020 about the affordability of water and sewer service in Detroit. The report included an evaluation of the potential savings from replacing older toilets with new, WaterSense labeled models.
The Metropolitan Council in Minnesota won its first WaterSense Award for Excellence in Strategic Collaboration, thanks to its work promoting water savings and WaterSense with other water conservation-oriented organizations. The Metropolitan Council Environmental Services' Water Efficiency Grant Program collaborates with its 38 participating communities, including five WaterSense partners, to fund replacement of toilets, irrigation controllers, and spray sprinkler bodies with WaterSense labeled models, as well as irrigation audits by professionals certified by a WaterSense labeled program. In 2020, grant funding was used to replace 600 toilets and nearly 900 weather-based irrigation controllers! The Metropolitan Council also partnered with the University of Minnesota Turfgrass Science Program in 2020 on a five-part webinar series, "Watering Wisdom: Growing a Healthy Lawn with Less Water," attended by over 140 participants. To help local businesses save water, Metropolitan Council worked with the University of Minnesota Technical Assistance Program to provide funds for their water conservation activities.
---
EXCELLENCE IN COLLABORATION AND PROMOTING WATERSENSE LABELED PRODUCTS

The San Diego County Water Authority has won its third WaterSense award as a professional certifying organization, for Excellence in Collaboration and Promoting WaterSense Labeled Products. Because of the pandemic, the Water Authority pivoted its courses to a virtual Qualified Water Efficient Landscaper (QWEL) curriculum, which it promoted through its partnerships with the San Diego County Watershed Program and California Landscape Contractors Association. In 2020, the Authority issued 25 QWEL certifications and 164 re-certifications and collaborated with three California community colleges to provide QWEL trainings, including recordings, exam files, and free reference manuals mailed to students. The Water Authority also partnered with San Diego Gas and Electric to install nearly 4,000 WaterSense labeled showerheads for residents in the area and helped residents save water outdoors through its WaterSmart Contractor Incentive Program, which installed more than 1,000 WaterSense labeled irrigation controllers to achieve 6 million gallons in water savings!
---
EXCELLENCE IN PROMOTING WATERSENSE LABELED PRODUCTS

"Alameda County Water District is proud to be a WaterSense Promotional Partner. We appreciate the simplicity of pointing our customers toward devices and fixtures that are fully vetted through the WaterSense labeling program and we rest easy knowing that our customers are receiving high-performing equipment that supports our water savings goals."

Stephanie Nevins, Water Use Efficiency Supervisor
Despite the added challenges that the COVID-19 pandemic presented, helping customers improve the efficiency of their fixtures throughout 2020 earned Alameda County (California) Water District (ACWD) an Excellence Award for Promoting WaterSense Labeled Products. ACWD distributed more than 300 WaterSense labeled showerheads and aerators to customers and provided nearly 200 rebates on WaterSense labeled weather-based irrigation controllers. Additionally, more than 20 WaterSense labeled toilets and urinals were installed as part of ACWD's High-Efficiency Toilet and Urinal Rebate Programs. ACWD streamlined many of its rebates and assistance programs by adopting remote and virtual processes throughout the COVID-19 pandemic. ACWD's Water Savings Assistance Partnership Program with Pacific Gas & Electric Company targeted income-qualified customers to receive free WaterSense labeled products, installations, water use surveys, leak checks, and water efficiency education in addition to other energy efficiency measures. Outreach efforts to promote the program included placing an ad in the local Tri-City Voice newspaper, distributing information to senior homes and family resource centers, and mailing an informational letter to District customers who were likely to be eligible for the program. In 2020, nearly 100 homes participated in this program and over 70 WaterSense labeled toilets were installed.
Earning its fifth WaterSense award for Excellence in Promoting WaterSense Labeled Products, Niagara® continued to prove its dedication to water savings in 2020. Niagara offers credited continuing education for architects and engineers that highlights the importance of water conservation and installing WaterSense labeled products in new construction. Although Niagara couldn't promote their labeled products in person during most of 2020, they included information about WaterSense in every virtual event where representatives presented, as well as on their website, social media, and product packaging. In addition, Green Builder's Home of the Year and the Sustainability Awards program recognized Niagara's WaterSense labeled Nano® toilet as an Innovation of the Year, and the company began designing a number of new products specifically for professional plumbers in four different categories to meet WaterSense specifications.
---
EXCELLENCE IN EDUCATION
Three-time WaterSense Excellence Award winner the City of Allen (Texas) got an A+ for teaching its residents how to conserve water in 2020. During Fix a Leak Week, the City conducted a number of promotions, including a presentation to more than 1,600 fifth graders. A local library display promoted Sprinkler Spruce-Up, Your Better Bathroom, and Shower Better using WaterSense materials to educate library-goers on different ways to save water throughout the year. The library also hosts the City of Allen's demonstration garden, which was selected for the 2020 Small Utility Conservation award by the Texas Section of the American Water Works Association. City Water Conservation Staff continued hosting the Sustainable Landscape Series in 2020, holding seven seminars between January and March, and nearly 600 adults attended. After one in-person seminar was cancelled due to COVID-19, the City of Allen didn't cancel class completely. They videotaped and posted three sustainable landscape presentations on sprinkler systems, which were also offered on the local cable TV channel.
---
EXCELLENCE IN EDUCATION AND OUTREACH
The Department of Water for the County of Kaua'i (Hawaii) made their WaterSense Awards debut in 2020 for Excellence in Education and Outreach. The department organized COVID-safe community education events to reach its 72,500 residents with water efficiency messages in 2020. Kaua'i Department of Water hosted Fix a Leak Week events islandwide, at a local farmer's market, and with three displays at local ACE hardware stores. The department distributed leak detective activities for visitors to their offices, as well as 64 leak detection kits and 100 toilet leak detection tablets before pandemic restrictions affected the island. Personnel shared videos on social media with tips for leak detection, faucet aerator installation, and conservation messages. Throughout the year, the Kaua'i Department of Water distributed welcome packages to both new and existing customers to encourage replacing old fixtures with WaterSense labeled models, providing free showerheads, faucet aerators, leak detection toilet tablets, and brochures. Kaua'i Department of Water also coordinated and distributed more than 500 water education resource kits during a COVID-safe drive-through event as part of the national Imagine a Day Without Water campaign.
---
EXCELLENCE IN EDUCATION AND PROMOTING WATERSENSE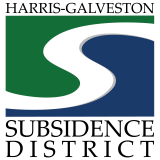 The Harris-Galveston (Texas) Subsidence District won its first WaterSense Excellence Award for Education and Promoting WaterSense. In 2020, the Subsidence District reached more than 40,000 third through sixth grade students in the Houston area through the Water Detectives school program; its customized WaterWise curriculum focused on water conservation and transitioned to an online format when the pandemic began. The program's free laboratory kits include WaterSense labeled products for participating students and teachers. To make the school program and other water conservation education materials accessible during the pandemic, the Subsidence District redesigned SmarterAboutWater.org, which includes a virtual educational content and videos on WaterSense labeled products and installation tutorials for parents. The Subsidence District gave a presentation about this resource, water conservation, and WaterSense to more than 150 educators at the virtual Texas Association for Environmental Education conference. From participating in the WaterSense Twitter party for Fix a Leak Week and creating an original video about toilet leaks, to promoting the water-saving fixtures installed in a WaterSense labeled home at the University of Texas at Dallas, the Subsidence District also utilized social media to spread the word about WaterSense.
---
EXCELLENCE IN PROMOTING WATERSENSE ON SOCIAL MEDIA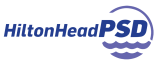 "We believe it is so important to put the power of WaterSense programs behind our digital outreach to our customers. WaterSense provides clear and useful messaging, and attractive media collateral, that we really hope all water utilities embrace and share with their customers. It just makes great sense."

Pete Nardi, Hilton Head PSD General Manager
The Hilton Head (South Carolina) Public Service District (PSD) found creative ways to spread the word about water conservation in 2020 without events, winning their second Excellence Award for Promoting WaterSense on Social Media. Hilton Head PSD used the partner marketing calendar to guide their outreach on a number of WaterSense campaigns on social media, including Fix a Leak Week, Your Better Bathroom, and the I'm for Water pledge, as well as promoting WaterSense labeled products to do-it-yourselfers. Starting in January, they encouraged customers to use the Alliance for Water Efficiency's Home Water Works Calculator to estimate how much water their household uses. The PSD's April e-newsletter focused on smart sprinkler products. It incorporated a back-to-school theme in the fall to encourage customers on Facebook, Instagram, and Twitter to hire an irrigation professional certified by a WaterSense labeled program before cold weather landscaping. And to foster an online community of water-conscious residents, Hilton Head PSD created a Facebook group for gardeners and water-efficient landscape design, where it shared information about the Clemson Extension programs for local plants.
---
EXCELLENCE IN PROMOTING THE MULTIFAMILY EPA WATER SCORE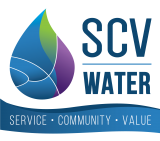 Santa Clarita Valley (SCV) Water Agency in California earned its second WaterSense Award for Excellence in Promoting the Multifamily EPA Water Score. SCV Water's Multifamily Apartment Project began in 2018 and used the EPA Water Score to benchmark water use in apartment buildings in its service area. In its initial years, the project collected water use data for about 90 percent of multifamily complexes in SCV Water's service area and interviewed property owners to gauge their needs, concerns, and interest in water efficiency. In 2020, SCV Water's consultant conducted water use check-ups in nearly 1,000 units spanning several apartment complexes and left cards behind describing WaterSense and water-saving tips for tenants. Each inspection included free leak detection, irrigation system checks, and a comprehensive indoor water use review at no cost to the customer. SCV Water's program resulted in more than 2,200 ultra-high-efficiency toilets, nearly 700 kitchen faucet aerators, nearly 1,500 WaterSense labeled bathroom faucet aerators, and more than 1,400 WaterSense labeled showerheads being installed in these apartments. Their efforts helped save more than 14 million gallons of water in 2020 and more than 109 million gallons over the life of the program.
---
EXCELLENCE IN CERTIFICATION PROGRAM GROWTH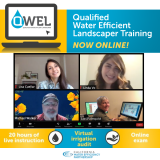 The California Water Efficiency Partnership (CalWEP) has won its first WaterSense Award, for Excellence in Certification Program Growth. In 2020, before the COVID-19 pandemic hit, the Partnership continued its existing training program by offering two in-person Qualified Water Efficient Landscaper (QWEL) trainings in collaboration with 10 Bay Area water agencies, resulting in 44 professionals earing their QWEL certification. When pandemic restrictions were put in place, CalWEP worked with the Sonoma-Marin Saving Water Partnership to fully transition trainings from in-person to online. In fall 2020, CalWEP offered two pilot virtual QWEL trainings, followed by two additional online trainings later in the year. The virtual trainings helped CalWEP reach a wider audience and certify an additional 122 professionals! The online trainings achieved a 97 percent pass rate, compared to an average of 84 percent for their in-person trainings. CalWEP was able to build upon the initial work of a marketing firm to target nearly 500 new professionals through digital and phone outreach and created newly branded promotional materials for the 10 water suppliers serving the greater Bay Area to share with their communities.
---
EXCELLENCE IN WATERSENSE PROMOTION AND OUTREACH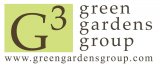 G3LA, the Green Gardens Group of Los Angeles, has won its second Excellence Award, for WaterSense Promotion and Outreach. In 2020, G3LA offered 90 classes and workshops for property owners and water conservation staff, reaching over 3,100 people; the courses encouraged attendees to look for the WaterSense label when selecting irrigation equipment and certified professionals when hiring irrigation contractors. In March 2020, G3LA pivoted from in-person classes to online webinars and created two introductory videos to supplement them. To spread the word about water-smart landscaping, G3LA partnered with another WaterSense partner, the Metropolitan Water District of Southern California, on workshops about California-friendly landscaping. The workshops included information about native plants, turf removal, and the benefits of working with an irrigation professional certified by a WaterSense labeled program. G3LA also promoted WaterSense campaigns such Fix a Leak Week and Mulch Madness and linked to WaterSense resources from their website.
---
EXCELLENCE IN ENGAGEMENT AND OUTREACH
"Sustainability and outreach are a steadfast part of our purpose and culture so it is an honor to be recognized by the EPA for a seventh consecutive year. We look forward to continued partnership with the EPA WaterSense program to provide product and outreach solutions that advance the responsible use of water."

John McPhee, General Manager, Toro Irrigation and Lighting Business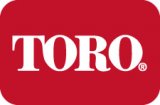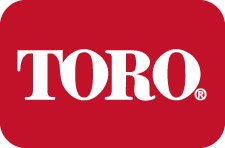 The Toro Company has won its seventh WaterSense Award, this time for Excellence in Engagement and Outreach. In 2020, Toro launched its Sustainability Endures platform to continue its commitment to making a positive financial, social, and environmental impact worldwide. The company found new ways to give back to the community, such as co-authoring a children's book on water conservation, designing and installing a water-efficient demonstration garden in a local park, and donating irrigation products for living gardens at three California elementary schools. Toro launched a newsletter series, Take Five, and sent several e-blasts to equip irrigation contractors with the latest information on WaterSense labeled products. Since launching the series in 2020, the newsletter—which frequently mentions the benefits of WaterSense labeled products—has reached over 3,500 contractor contacts. To further educate distributors and contractors, Toro hosted or sponsored 30 training events.
 
---
Learn what previous WaterSense Partners of the Year have done to increase water efficiency and promote the WaterSense label within their respective partner categories.
2020 Sustained Excellence, and Partners of the Year winners' accomplishments (PDF)(9 pp, 3 MB, About PDF) 
2020 Excellence Award winners' accomplishments (PDF) (5pp,  2 MB, About PDF) 
2019 Sustained Excellence, and Partners of the Year winners' accomplishments (PDF)

(7 pp, 1 MB, About PDF)

  Excellence Award winners' accomplishments (PDF)

(3pp,  657 K, About PDF)

 - Photo Gallery
2018 Sustained Excellence, and Partners of the Year Winners' Accomplishments (PDF)

(8 pp, 981 K, About PDF)

 Excellence Award Winners' Accomplishments (PDF) (3 pp, 657 K, About PDF) - Photo Gallery 
2017 Sustained Excellence, and Partners of the Year Winners' Accomplishments (PDF)(7 pp, 2 MB, About PDF) Excellence Award Winners' Accomplishments (PDF)(4pp,  2 MB, About PDF) - Photo Gallery 
2016 Sustained Excellence and Partner of the Year Award Winners Fact Sheet (PDF) 

(7 pp, 3MB)

 

– 2016 Excellence Award Winners Fact Sheet (PDF)

(4pp, 2MB)

 

– Photo Gallery 
2015 Award Winners (PDF)

(8 pp, 2 MB)

– Photo Gallery
2014 Award Winners (PDF)

(7 pp, 2 MB)

2013 Award Winners (PDF)

(6 pp, 2 MB)

2012 Award Winners (PDF)

(5 pp, 1 MB)

2011 Partner of the Year Award Winners (PDF)

(4 pp, 535 K) 

2011 Excellence Award Winners (PDF)

(1 pg, 101 K)

2010 Award Winners (PDF)

(4 pp, 1 MB)

2009 Award Winners (PDF)

(4 pp, 892 K)

2008 Award Winners (PDF)

(2 pp, 857 K)