Types of Facilities
The commercial and institutional sector is the second largest consumer of publicly supplied water in the U.S., accounting for 17 percent of the withdrawals from public water supplies. This sector includes a variety of facility types such as hotels, restaurants, office buildings, schools, hospitals, laboratories, and government and military institutions. Each facility type has different water use patterns depending on its function. The chart below shows how water is used in different commercial and institutional facilities.
Figure 1-1. End Uses of Water in Various Types of Commercial and Institutional Facilities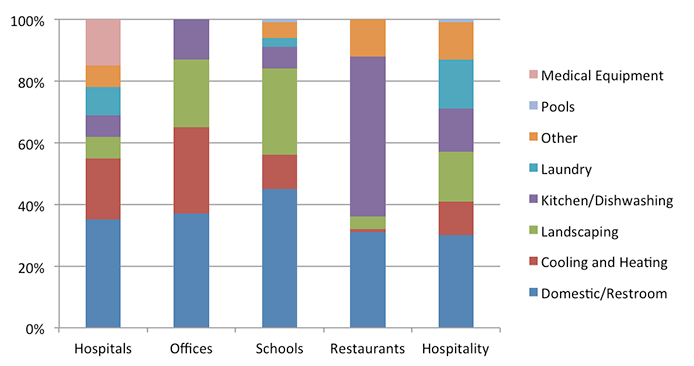 Each building type faces unique challenges and has specific areas where the greatest reductions can be made, but significant water savings can be achieved indoors and out through improvements in equipment and operational practices.