Safer Chemicals Research Grants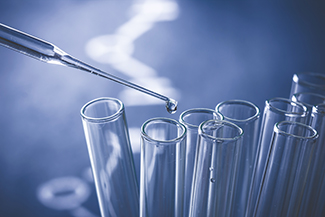 EPA funds safer chemical research grants supporting the development of innovative science to support safer, more sustainable use of chemicals in consumer products and chemicals used for other purposes such as pesticides. Using safer, more sustainable chemicals will help to better protect human and environmental health, including sensitive populations like children, elderly and endangered species. 
All forms necessary for completing an application are referenced in the RFA and available to download online. Funding Opportunities: How to Apply and Required Forms
---
Notice of Intent
The Notice of Intent information is preliminary, is for informational purposes, is subject to change, and applicants must still review the RFA and respond to the content and comply with the requirements described in the RFA when its issued.
Developing and Demonstrating Nanosensor Technology to Detect and Monitor Pollutants
This RFA will solicit research to develop and demonstrate nanosensor technology with functionalized catalysts that have the potential to degrade selected contaminants, in addition to detecting and monitoring pollutants. - Opening Soon
Open RFA's
There are no open Safer Chemical RFA's
Recent RFA's
These funding opportunities are closed for applications. Award recipients have not been announced.
Open Grants
These water research grants are currently open or have been awarded within the past ten years.
Closed Grants
For a complete listing of EPA Safer Chemicals Research Grants: Safer Chemicals Research Projects.
---
Stay Current on Research Funding Opportunities & Events
Sign up for EPA's Office of Science, Advisor, Policy & Engagement listserv to receive announcements on new funding opportunities, upcoming research meetings and webinars, and special announcements. Research Grants Listserv
Featured Safer Chemicals Resources
Research Project & Grantee Database
Search EPA's National Center for Environmental Research Project Database