Air Research Grants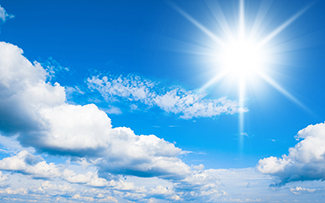 EPA supports research that addresses the public health and environmental impacts of air pollution, considering the complex interplay between air quality, climate change, environmental injustice, and the changing energy and transportation systems. Areas of research include:
Understanding Air Pollution and Climate Change and Their Impacts on Human Health and the Ecosystem.
Responding to Risks and Impacts and Preparing for the Future.
All forms necessary for completing an application are referenced in the RFA and available to download from the Funding Opportunities: How to Apply and Required Forms page.
---
Notice of Intent
The Notice of Intent information is preliminary, is for informational purposes, is subject to change, and applicants must still review the RFA and respond to the content and comply with the requirements described in the RFA when its issued.
Landfill Emissions
This RFA will solicit research to quantify emissions of methane and hazardous air pollutants from landfills and, during the times the emissions are measured, any quantity of methane captured by the landfill gas collection system. Strategies to reduce such emissions across the municipal waste management lifecycle will also be sought. - Opening Soon
Open RFA's
There are no open Air RFA's
Recent RFA's
These funding opportunities are closed for applications. Award recipients have not been announced.
Open Grants
Closed Grants
For a complete listing of EPA Air Research Grants: Air Research Projects.
---
Stay Current on Research Funding Opportunities & Events
Sign up for EPA's Office of Science, Advisor, Policy & Engagement listserv to receive announcements on new funding opportunities, upcoming research meetings and webinars, and special announcements. Research Grants Listserv
Featured Air Resources
Research Project & Grantee Database
Search EPA's National Center for Environmental Research Project Database