The TRI 35th Anniversary
October 17, 2021, marks the 35th anniversary of the Toxics Release Inventory's creation under the Emergency Planning and Community Right-to-Know Act (EPCRA).
Through the TRI, EPA provides communities with information about how facilities are managing toxic chemicals in and near their neighborhoods, and provides facilities with opportunities to learn from each other's best practices for reducing chemical waste and pollution.
On this page:
Perspectives on the TRI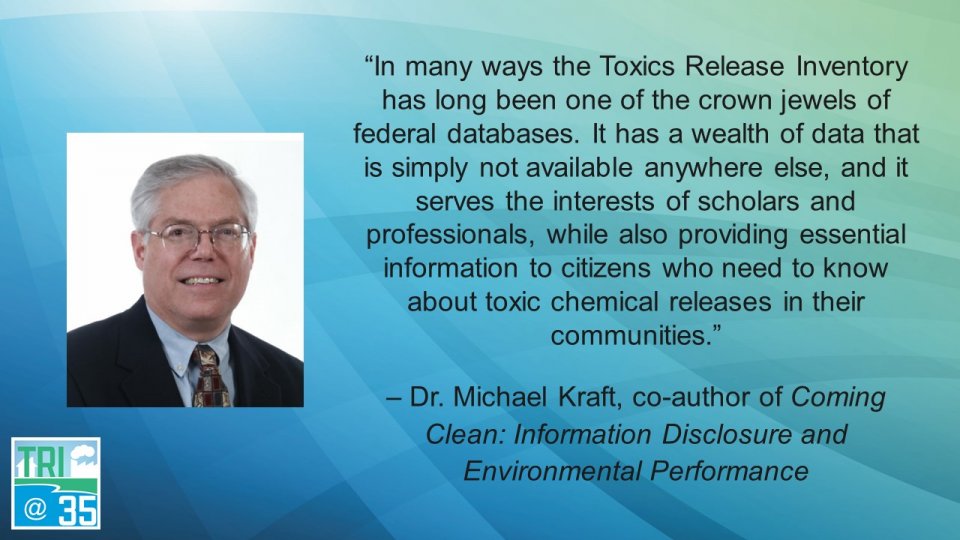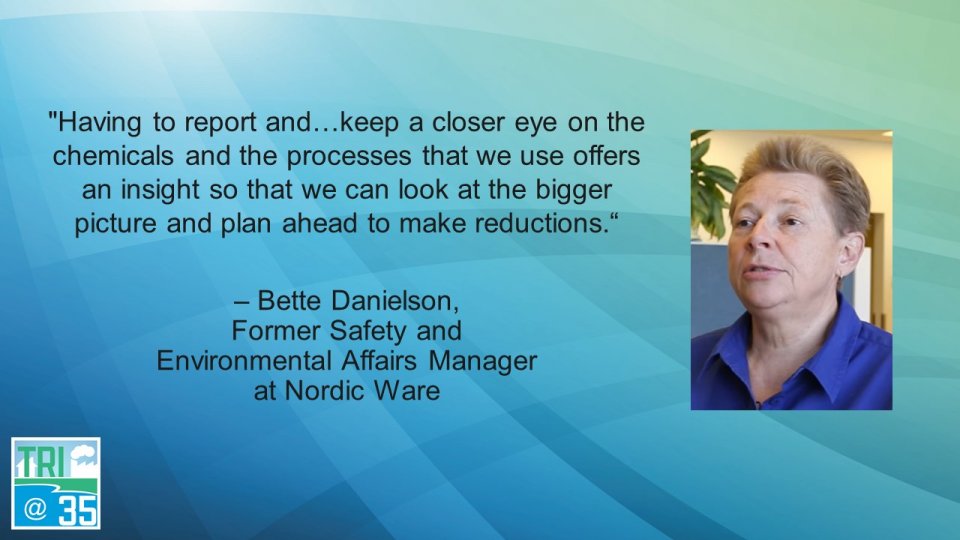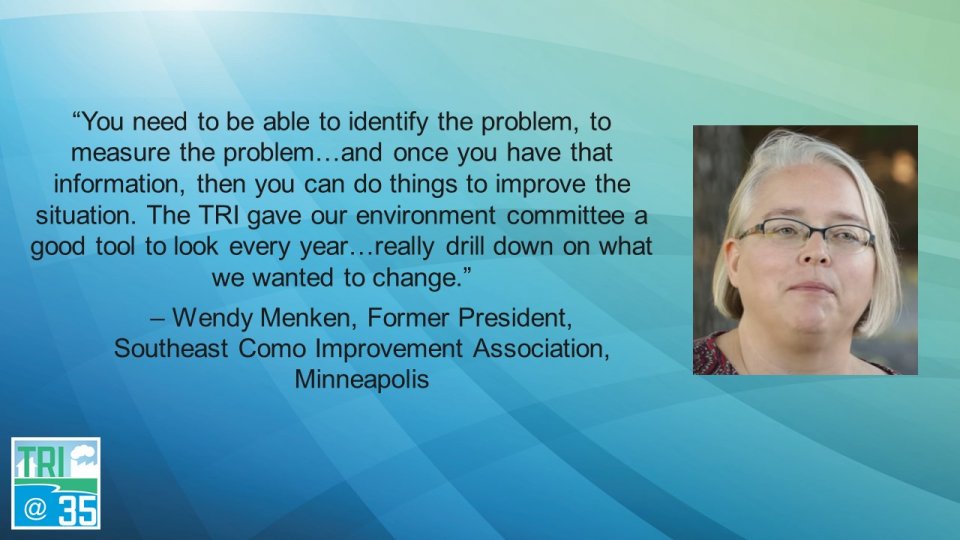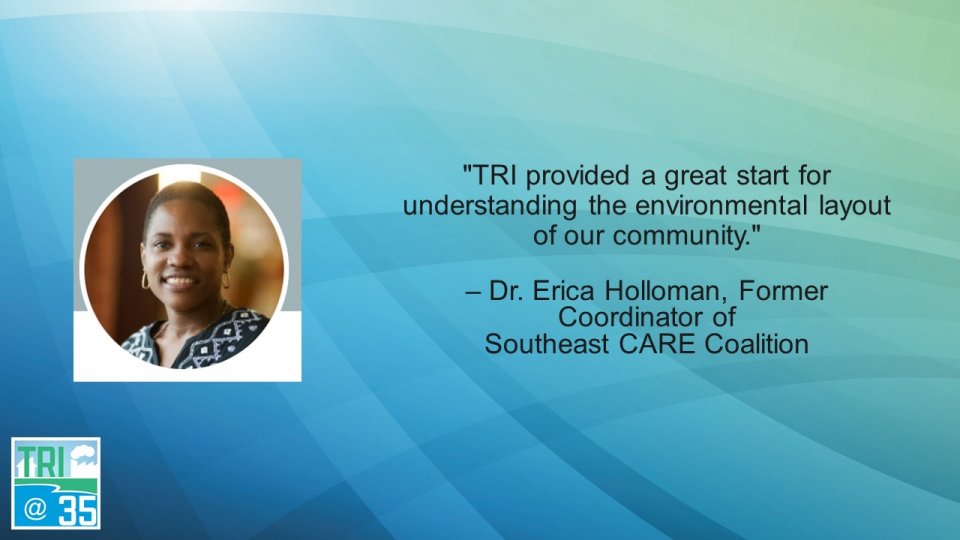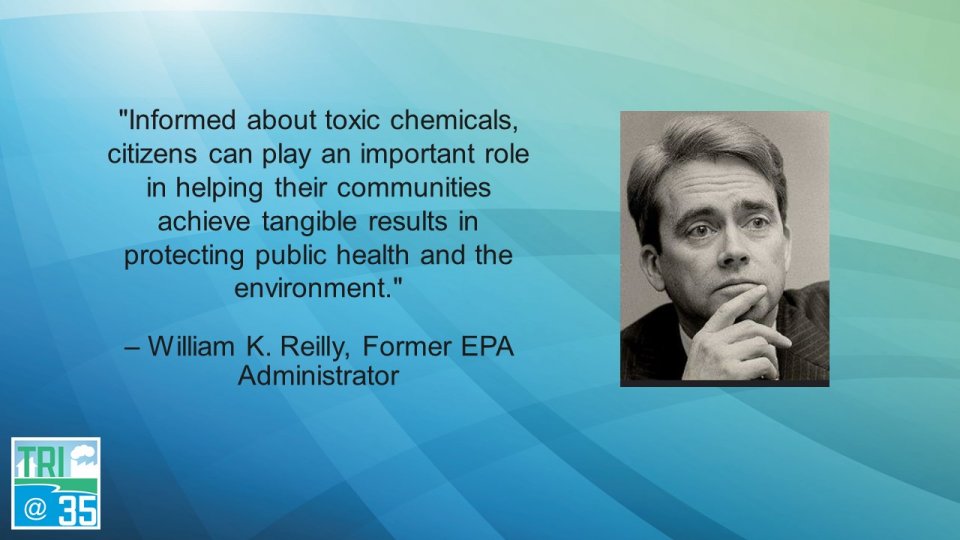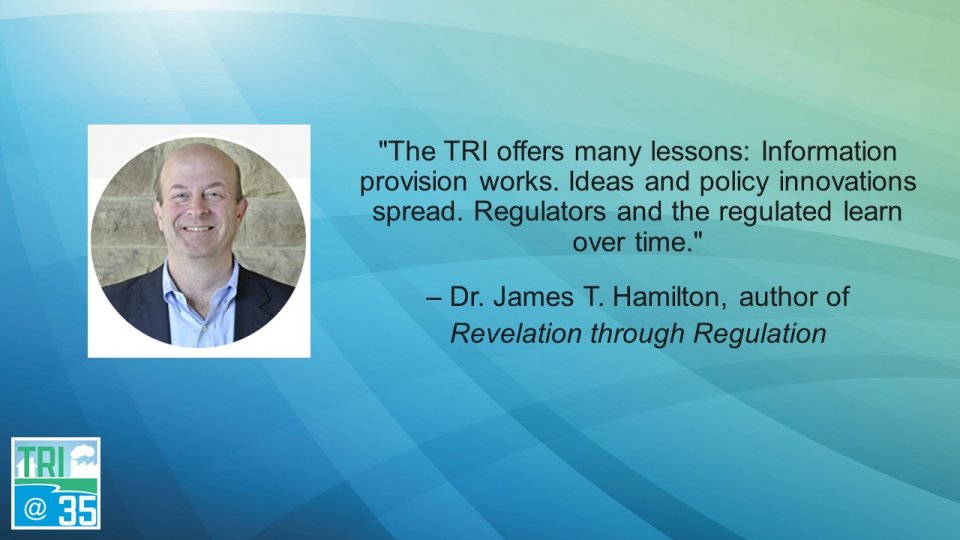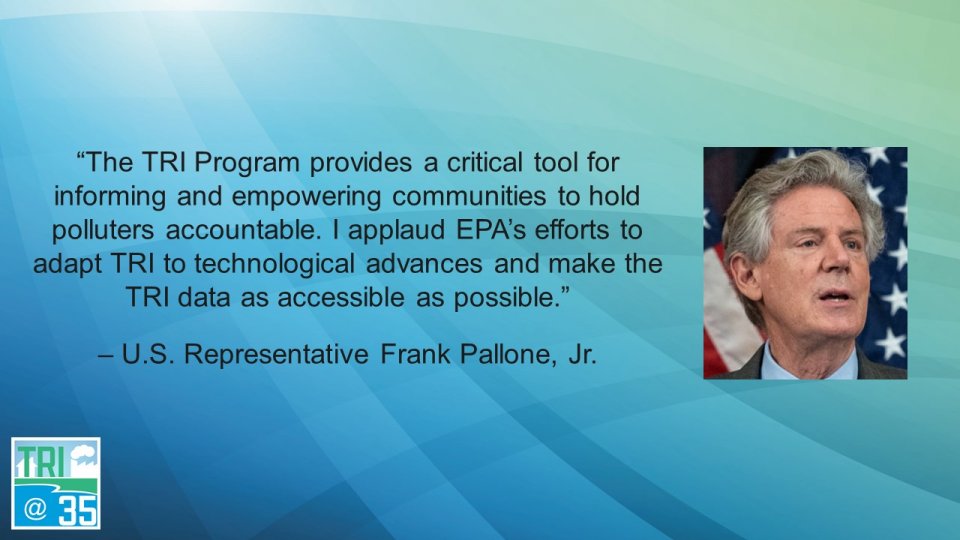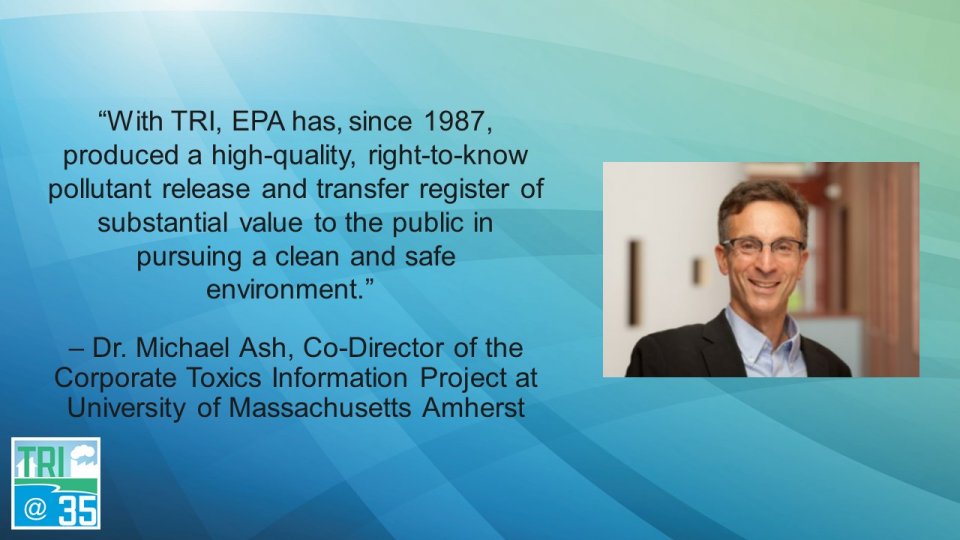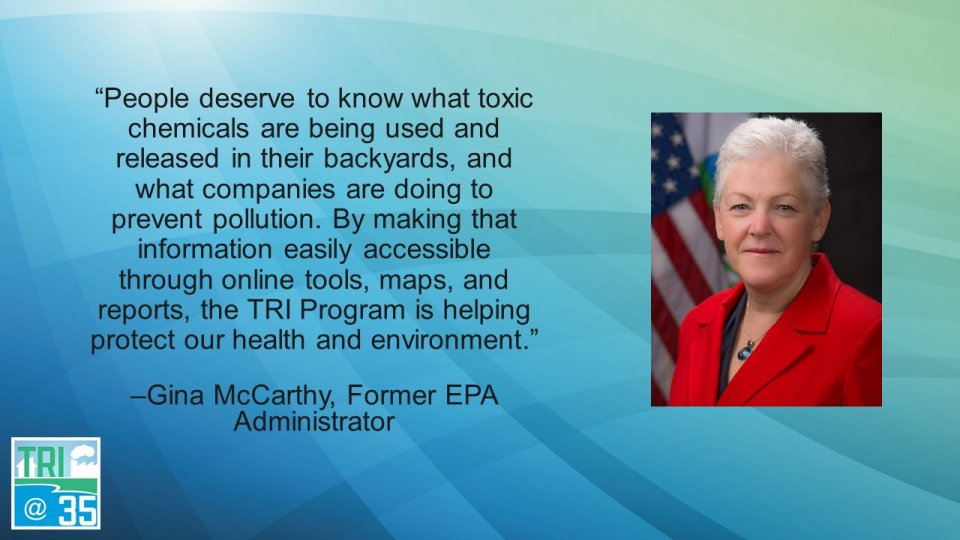 Access a text only version of the Perspectives on the TRI slideshow.
TRI in the News: Headlines Over the Years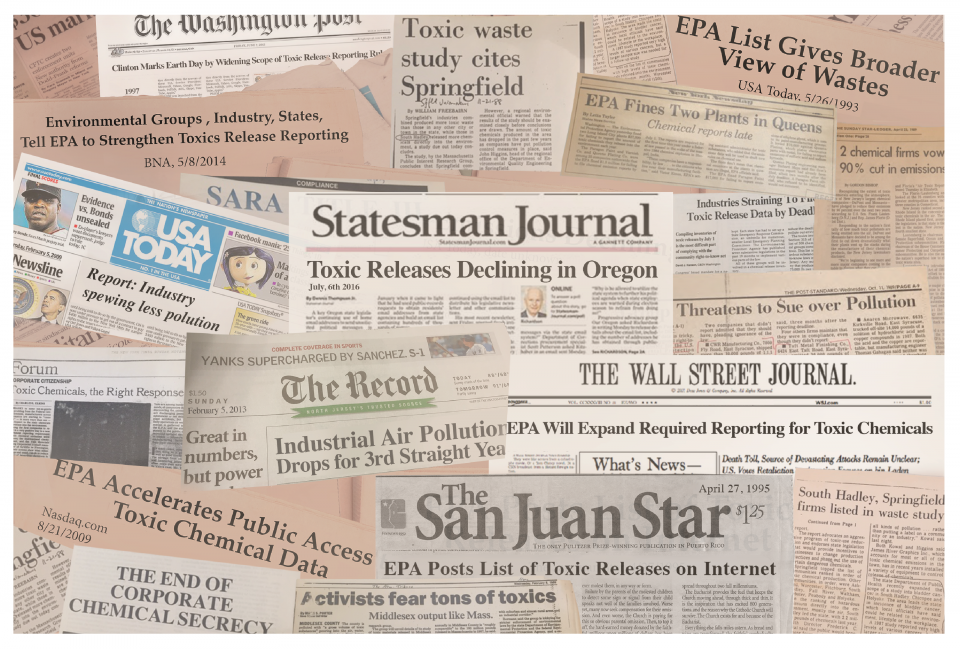 Videos: TRI in Action
The Power of Community Right-to-Know: Short overview of the importance of the information collected under the Toxics Release Inventory (TRI) Program.
Using Data for Collaborative Action: In Communities: Learn how one community worked together with local companies to reduce air emissions of TRI chemicals.
Using Data for Collaborative Action: At Universities: TRI data serve as the basis for an environmental role-playing game about working collaboratively to address local environmental challenges.
Using Data for Collaborative Action: At Industrial Facilities: A Minneapolis-based bakeware manufacture uses TRI data to identify ways to reduce the use of certain toxic chemicals in its processes and finished products.