TRI Pollution Prevention (P2) Resources
Resources are available to assist industrial facilities with reporting pollution prevention (P2) information to the Toxics Release Inventory (TRI) Program, accessing and analyzing P2 data, promoting P2 best practices, and understanding TRI P2 data. Resources will be added to this page as they become available.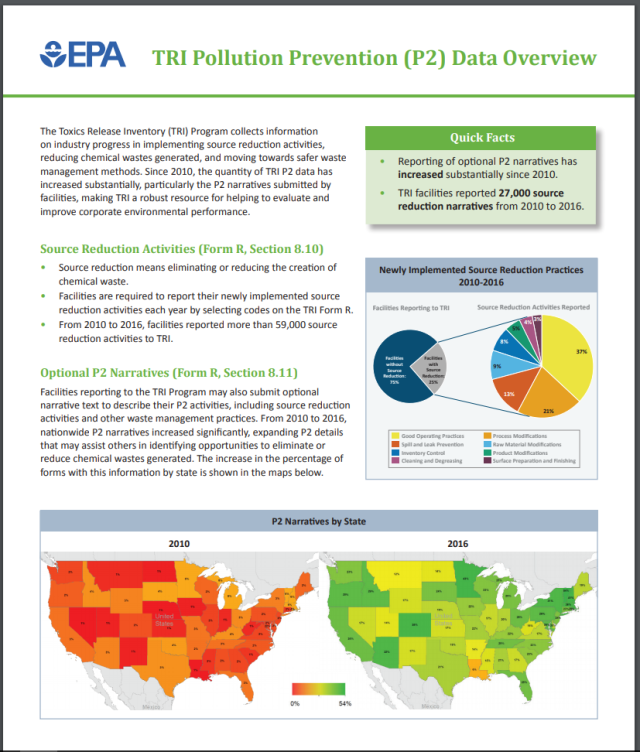 Factsheets
TRI P2 Factsheet: A general factsheet about TRI P2 data.
TRI P2 Data Overview: Summary of available TRI P2 data and discussion of the increase in the amount of P2 data reported by facilities from 2010 to 2016.
Reporting P2 to TRI
How-To Guidance

Publications/Articles
Videos