Stay informed about the latest news from the Trash Free Waters program and our program partners with our electronic newsletter!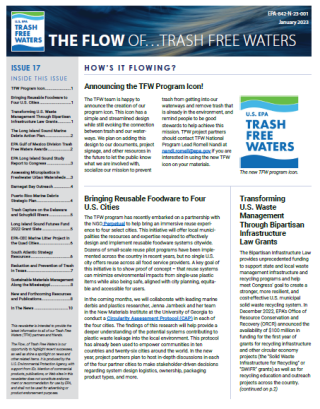 The Trash Free Waters program distributes 'The Flow' electronically to our many project partners and other interested stakeholders.
'The Flow' highlights important work that is happening at the local, state, national, and international levels.
Each issue is packed with information on current activities, upcoming events, and project funding opportunities related to trash prevention and reduction.
Recent Issues
You may need Adobe Reader to view files on this page. See EPA's About PDF page to learn more.