Cove, Arizona, Mines Cleanup
In 2014, the United States entered into a historic legal settlement that will provide almost $1 billion to investigate and clean up approximately 50 uranium mines on or near the Navajo Nation that were operated by Kerr-McGee Corporation and its successor, Tronox. Approximately 32 of these mines are in the Cove/Lukachukai area.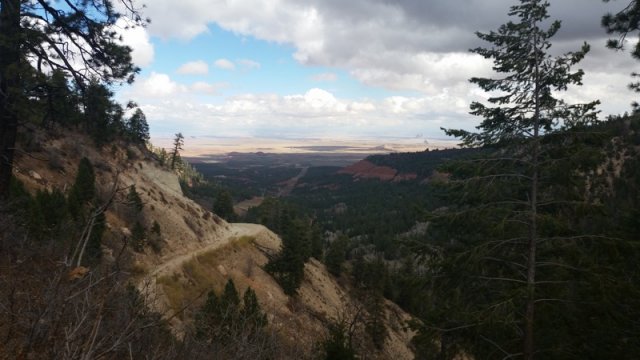 Background
Cove was named for its remote location in the foothills of the Chuska mountain range, tucked away in the Carrizo, Lukachukai and the beautiful mountains in northeastern Arizona, in the Northern Agency of the Navajo Nation. Local industries include farming, traditional gathering activities, grazing livestock, and hunting, but most residents work outside the community. Culturally significant areas, including ceremonial spaces, and geologic features such as mesas, overhangs, and caves, characterize the landscape setting and rich natural resources.
From the late 1940s to the 1980s, Kerr-McGee Corporation mined more than seven million tons of uranium ore on or near the Navajo Nation. About 32 of these mines are located in the Cove. The area being assessed by EPA includes the abandoned uranium mines (AUMs) within the Cove Chapter boundary and the resulting contaminated areas. This area includes 50 AUMs within Cove Wash watershed.
Community Involvement
In the community of Cove, residents should know and participate in what EPA is doing in their community and to have a say in it. The primary purpose of engaging in dialogue and cooperation with Cove community members is to give them the opportunity to become involved in EPA's activities and also help shape the decisions that are made affecting their community.
Cleanup Progress Timeline
Mining began in Cove in 1949, but ceased by the late 1960s. Reclamation efforts began in the early 1990s. There are a total of 50 AUMs in the Cove Wash watershed. There are 26 of the 50 former Kerr-McGee mines listed in the Tronox settlement located in Cove. Click on the different years below to learn about recent and upcoming activities.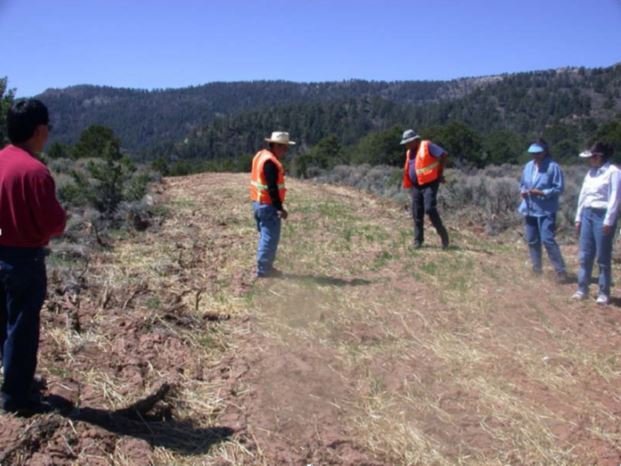 AML performs reclamation activities on 201 of 232 mine features and waste areas in Cove.
EPA performs a removal action at Cove Transfer Stations 1 and 2.
ASPECT aircraft flies over Cove and obtains radiological signature data and aerial photographs, December.
Kerr-McGee settlement funding (close to $1 billion) available to EPA for 32 of the Cove mines and the environmental areas they affect.
Watershed study sampling round 1, June.
Watershed study sampling round 2, March and sampling round 3, August.
Mine Category Assessment Protocol fieldwork to prioritize mines for removal site evaluations, March and April.
Dam and irrigation study field work activities and sampling, June.
Groundwater investigation initiated.
Additional work at Transfer Station 1 to stabilize front yard slope, June.
Biological surveys for Mexican Spotted Owl and plant species, spring and summer.
Signs placed on non-regulated water sources, May.
Removal site evaluations at prioritized mine areas.
Groundwater investigation continues.
Biological surveys for Mexican Spotted Owl and plant species, spring and summer.
Biological survey of the Cove Wash habitat, summer.
Air monitoring commences, spring.
Evaluate technologies that could be used for response actions (e.g. removal strategies and repository locations).
Removal actions at prioritized mine sites commence in the spring.
Air monitoring continues.
Evaluate permanent solutions and locations for mine waste.
Decisions about permanent solutions and locations for mine waste will be presented to the public and decision documents signed.
Initiate design process for permanent solutions/remedial actions.