Healthy Communities Research Milestones
On this page, view by decade:
EPA researchers work to identify and quantify aspects of the natural (ecosystems) and human-dominated (built) environments and how they underpin community health, prosperity, and resiliency.
2020s 
2021 - Science and Social Justice in the San Juan Bay Estuary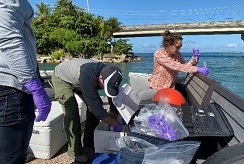 Researchers worked with local partners in San Juan, Puerto Rico, to understand how San Juan Bay Estuary and its residents are impacted by the closure of the Caño Martín Peña – 3.75-mile-long tidal channel that has become almost completely blocked due to infilling of sediment and other debris.
Science and Social Justice in the San Juan Bay Estuary
2021 - Lead Exposure through Household Dust and Soil: EPA Researchers Looking for a Solution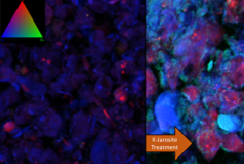 Researchers investigated the potential of soil additives, or amendments, in helping to reduce childhood exposure to lead. The amendments bind with lead to prevent any ingested lead from being absorbed into the gastrointestinal system, reducing human lead exposure and potentially saving millions of dollars in cleanup costs at lead-contaminated sites.
Lead Exposure through Household Dust and Soil: EPA Researchers Looking for a Solution
2021 - Keeping the Lead Out
Researchers completed major bodies of work to identify sources of lead and reduce exposure risks, a major public health priority. These include: tools to help EPA and water utilities quantify lead in drinking water and identify sources in home and school plumbing systems; technical support for assessing point-of-use filters for drinking water; and updates for the Integrated Exposure Uptake Bio-kinetic model for estimating blood lead level.
EPA Lead (Pb) Research | US EPA
2021 - Proctor Creek Story Map Helps Inform Decision-making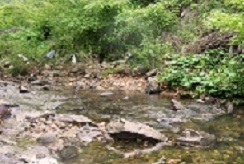 Using a Health Impact Assessment approach, EPA researchers collaborated with Proctor Creek residents in Atlanta, Georgia, and stakeholders to develop the Proctor Creek Watershed Story Map to identify optimal locations for green infrastructure to manage wet weather impacts on the community. This approach serves as a model for solving environmental and public health challenges that involve communities in decision-making.
Proctor Creek Watershed Story Map: The Intersection of Green Infrastructure and Health
2021 - Health Impact Assessment Supports Water Quality Protection
EPA conducted a Health Impact Assessment (HIA) of proposed sanitary code changes regarding individual sewerage systems (ISS) in Suffolk County, New York. The HIA provides 42 health-focused, evidence-based recommendations to the county intended to improve water quality and protect public health.
HIA Proposed Code Changes Regarding Individual Sewerage Systems (Suffolk County, NY)
2021 - New EnviroAtlas Resources Help Support Healthy Communities
EPA's EnviroAtlas, a web-based tool that combines maps, analysis tools and interpretive information on ecosystem services, has two new features: 1) the ability to map assets, hazards, and vulnerabilities related to community resilience and 2) addition of data specific to brownfields to aid grant applicants and grantees. The new resources can be used for making decisions on how to support healthy communities, education, and research. 
EnviroAtlas | Community Resilience: An Assessment of Assets, Vulnerabilities, and Natural Hazards
2021 - Accuracy in Predicting Child Blood Lead Levels Near Superfund Sites Improved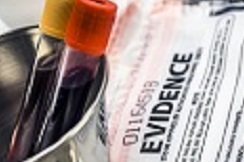 The newly updated Integrated Exposure Uptake Biokinetic (IEUBK) Model uses up-to-date data on exposure of children to lead in soil, dust, water, air, and food. The model improves accuracy in predicting blood lead levels in children living near a Superfund site with lead contamination.
Lead at Superfund Sites: Software and Users' Manuals
2020 - EPA Models Advance Sustainability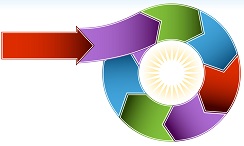 EPA researchers created a family of models called the U.S. Environmentally-Extended Input-Output Models, or USEEIO, to support sustainable economic growth. In 2020, they advanced the use and application of those models through a partnership with the Georgia Department of Economic Development to work with local communities and volunteer software developers to assess and identify local opportunities for economic growth and environmental sustainability.
U.S. Environmentally-Extended Input-Output (USEEIO) Models
Innovative Web Applications for Local Communities
2020 - Development of Innovative Techniques Helps Get the Lead Out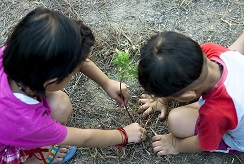 Reducing risks from lead exposure—particularly to children—is a major public health priority for EPA. In 2020, EPA researchers developed innovative techniques, combining geospatial analysis and public health data (blood lead levels), to identify high exposure locations and the drivers to help target actions in high-exposure communities and advance environmental justice.
2020 - EPA and Federal Partners Study Ways to Reduce the Risk of Exposure to COVID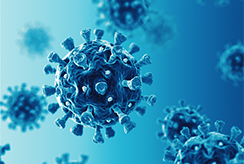 EPA researchers and partners at Centers for Disease Control and Prevention are building on an expansive body of world-class research and applying that knowledge to reduce the risk of exposure to SARS--CoV-2, the virus that causes COVID-19.
2010s 
2018 - EPA and Federal Partners Develop the Lead Action Plan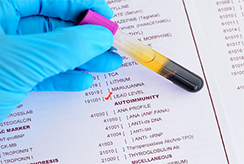 EPA and partners with Housing and Urban Development and Health and Human Services to develop the Federal Lead Action Plan. The Plan a blueprint for reducing lead exposure. Under this plan, EPA researchers are working to understand the drivers of blood lead levels and inform regulatory decisions.

Federal Action Plan to Reduce Childhood Lead Exposure
2017 - EPA's "Virtual Stomach" Method Guides Soil Cleanup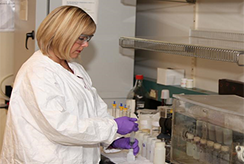 EPA validates a method to guide cleanup of soils contaminated with lead and arsenic. The "virtual stomach" method mimics how the human body absorbs the contaminants and saves millions of dollars in cleanup costs.

New Testing Method for Lead and Arsenic in Contaminated Soil Saves Money and Protects Public Health
2012 - EPA Releases the Eco-Health Relationship Browser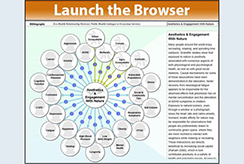 EPA releases the Eco-Health Relationship Browser to help communities and others better account for and protect the benefits they derive from natural ecosystems. The browser is designed to increase understanding of the nation's ecosystems, the services they provide, and how those services benefit public health and well-being.
EnviroAtlas Eco-Health Relationship Browser
2000s 
2003 - EPA Begins Work on the Report on the Environment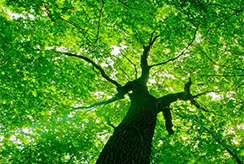 EPA began a bold initiative to assemble, for the first time, the most reliable available indicators of national environmental and health conditions and trends that are important to EPA's mission. The Agency released the Report on the Environment and a companion report in 2008. EPA continues to update the report that provides the best available indicators of national trends in the status and condition of the U.S. environment and human exposure and health.
EPA's Report on the Environment (ROE)
1990s 
1997 - EPA Helps Establish NIEHS/EPA Children's Centers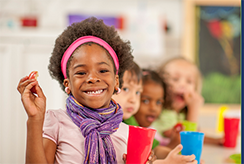 EPA and National Institute of Environmental Health Sciences (NIEHS) establish Children's Environmental Health and Disease Prevention Research Centers (Children's Centers). The Children's Centers have produced knowledge vital to demonstrating and halting the health effects of low-level lead exposure to children.
NIEHS/EPA Children's Environmental Health and Disease Prevention Research Centers