CMAQ Publications and Peer Review
Publications
Peer-reviewed research by CMAQ team members is listed here.
---
The annual number of publications using CMAQ continues to grow along with its international use. Analysis of the Web of Science Core Collection shows the geographical distribution of CMAQ publications in 2022. Additional information about CMAQ's scientific reach can found in a   research impact metrics analysis (pdf) (932.55 KB) prepared by the EPA-RTP library.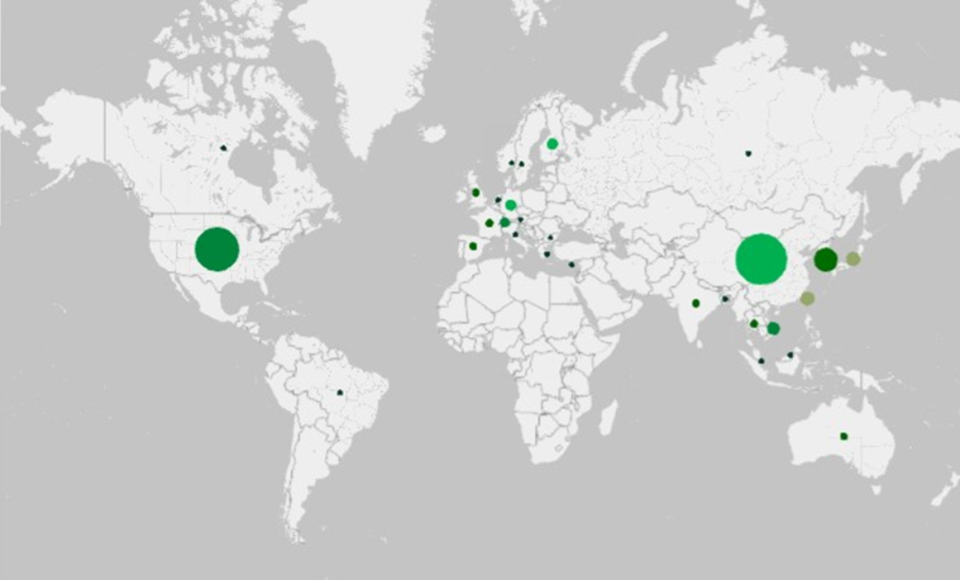 External Review of the CMAQ System
Panels of U.S. and international experts in atmospheric science are convened periodically to peer review new CMAQ versions.  The panel's findings are released to the public along with the software to promote the software's sound scientific use.  Members of the peer review panel are selected based on their expertise in accordance with the focus of the review session.  After reviewing numerous reports and articles and completing their three-day meeting in Research Triangle Park, N.C., the review panel prepares a comprehensive report on their findings and recommendations. EPA then responds to the comments of the reviewers. Final review reports are posted below.
---
---