Sample Collection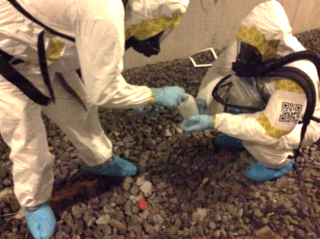 Sampling strategies and procedures are used to ensure that the largest amount of information about a contaminated area is obtained, while minimizing the sampling supplies and manpower required. EPA research provides uniform processes to simplify sampling and analysis in response to an incident. 
Resources
The Environmental Sampling and Analytical Methods Repository (ESAM) repository provides decision-makers, such as local, state, and federal officials, with information to make sample collection more efficient. 
Sample collection procedures and strategies provide step-by-step instructions for sample collection. The procedures are used during every phase of cleanup. Use of these pre-approved procedures by EPA approved sample collectors will ensure that quality samples are collected to support laboratory analysis.
Sample Collection Information Documents (SCIDs) are quick reference guides that can be used when planning for and collecting samples throughout all phases of a cleanup. Information includes container types, required sample volumes or weights, required preservation chemicals, holding or wait times,  and packaging  samples for shipment. This information helps ensure that required supplies are available at the contaminated site to support sample collection activities. 
EPA's Trade-off Tool for Sampling (TOTS) is a web-based tool for visually creating sampling designs and estimating the associated resource demand through an interactive, point-and-click interface. The resulting sample plan can be used to consider trade-offs in one's sampling design (i.e., cost-benefit analysis), alternate sampling approaches (i.e., traditional vs. innovative sampling methods), and sampling coverage.
Research Publications