Source Water Protection Practices
Source water protection practices are actions taken to prevent contamination of surface and groundwater sources of drinking water.  In choosing protection practices, water systems and government officials should account for the types of contaminant threats, physical landscape properties, public input, and other site-specific factors identified during the assessment process.
General Protection Practices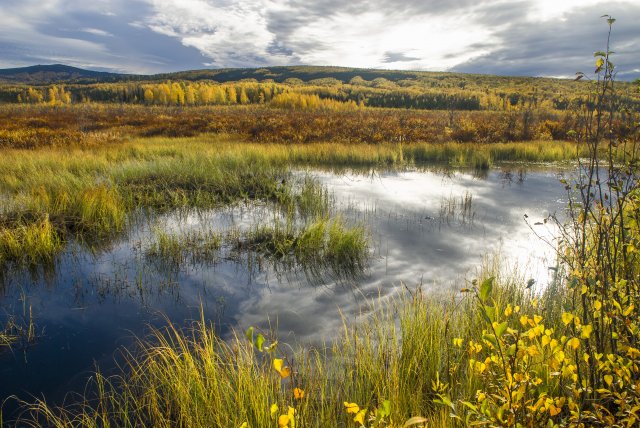 Communities utilize a combination of regulatory and voluntary approaches to address threats to their drinking water supply. Given that source water protection is not required in most localities and that water utilities cannot regulate their source watersheds, approaches that complement a broad sweep of community objectives, whether protection of water quality, open space, or disaster resilience may receive more widespread public support and participation. Examples of source water protection practices include:
Land use controls (such as zoning ordinances and growth controls) 
Regulations, permits, and inspections 
Source-Specific Protection Practices 
The links below provide information on common sources of contamination and the practices used to prevent and mitigate the impacts of pollution from those sources.
Erosion and sediment control measures help prevent sediment, chemicals, and nutrients from washing off construction sites and into lakes, rivers, and streams that serve as drinking water sources.

Crop Agriculture
Clean Water Act Tools for Source Water Protection
The Clean Water Act establishes the basic structure for regulating quality standards for surface water and discharges of pollutants into the waters of the United States. Given that the Safe Drinking Water Act (SDWA), which sets standards for the quality of drinking water delivered to customers, does not establish authority for protecting drinking water sources, the Clean Water Act provides the primary regulatory tool for protecting source water quality. Federal, tribal, and state water program managers and the public all play a role in ensuring that Clean Water Act programs are adequately protective of drinking water supplies. A number of Clean Water Act "tools" can be used to protect drinking water resources. Examples include:
The National Pollutant Discharge Elimination System (NPDES): Set effluent limits on discharges of pollutants that are regulated as drinking water contaminants under the Safe Drinking Water Act
Water Quality Standards (WQS): Establish WQS with criteria for regulated drinking water contaminants for waters designated for drinking water supply. In 2021, EPA published the following to help address nutrient pollution:

Ambient Water Quality Criteria to Address Nutrient Pollution in Lakes and Reservoirs: In August 2021, EPA issued final recommended ambient numeric nutrient water quality criteria recommendations for lakes and reservoirs that protect three designated uses: aquatic life, recreation, and drinking water source. These recommendations contain criteria development tools based on stressor-response models and can combine state and national data to derive state-specific values that reflect local conditions. States, territories, and authorized tribes can consider adopting these recommended criteria into their water quality standards.
Nutrient Scientific Technical Exchange Partnership & Support (N-STEPS) Online: Also in 2021, EPA released N-STEPS Online, a resource that contains information relevant to all stages of criteria development. It summarizes existing technical guidance for various waterbody types as well as state and tribal experiences with criteria development via N-STEPS technical assistance. 

Impaired Waters and Total Maximum Daily Loads (TMDLs): Prioritize development of TMDLs and 319 restoration funds for source waters that fail to meet WQS. 
Clean Water Act-Safe Drinking Water Act Integration Resources: