EPA's Office of Resource Conservation and Recovery (ORCR)

On this page:
---
What We Do
ORCR's mission is to protect human health and the environment by promoting the conservation of resources, ensuring proper waste management, preventing harmful exposure, and overseeing the cleanup of land for productive use. We do this by establishing and implementing regulatory standards, incentive-based programs, and best practices in collaboration with communities, governments, businesses, and other organizations. ORCR implements the Resource Conservation and Recovery Act (RCRA).
Find out more about our work in our accomplishments report.
---
Programs and Projects Managed by ORCR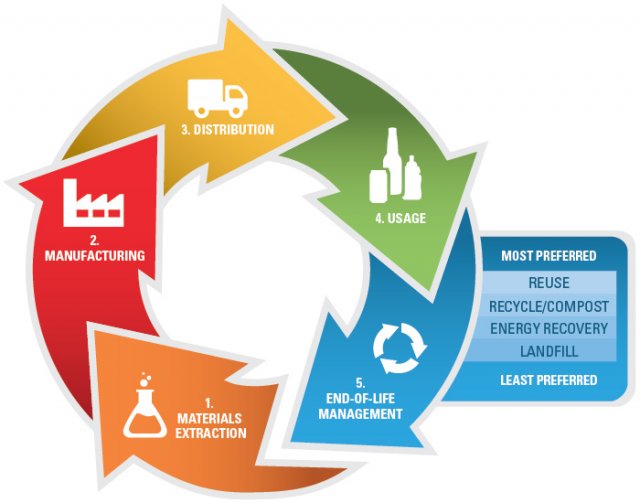 Circular Economy
A circular economy refers to an economy that uses a systems-focused approach and involves industrial processes and economic activities that are restorative or regenerative by design, enable resources used in such processes and activities to maintain their highest value for as long as possible, and aim for the elimination of waste through the superior design of materials, products, and systems (including business models). This approach reduces material use, redesigns materials to be less resource intensive, and recaptures "waste" as a resource to manufacture new materials and products. Circularity is embraced within the sustainable materials management (SMM) approach that EPA and other federal agencies have pursued since 2009.
Hazardous Waste Program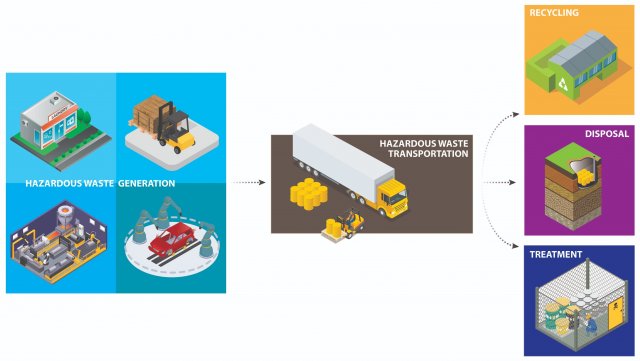 RCRA gives EPA the authority to control hazardous waste from the "cradle-to-grave." This includes the generation, transportation, treatment, storage, and disposal of hazardous waste. To achieve this, EPA develops regulations, guidance, and policies that ensure the safe management and cleanup of solid and hazardous waste, as well as programs that encourage source reduction and beneficial reuse.
Non-Hazardous Waste Regulations
Non-hazardous solid waste is regulated under Subtitle D of RCRA. Regulations established under Subtitle D ban open dumping of waste and set minimum federal criteria for the operation of municipal waste and industrial waste landfills, including design criteria, location restrictions, financial assurance, corrective action (cleanup), and closure requirement. States play a lead role in implementing these regulations and may set more stringent requirements.
National Regulations for Coal Combustion Residuals (CCR): CCR, commonly known as coal ash, is created when coal is burned by power plants to produce electricity. Coal ash is one of the largest types of industrial waste generated in the United States. To address the risks from improper disposal and discharge of coal ash, EPA has established national regulations on the safe disposal of coal ash in landfills and surface impoundments.
Managing Materials and Waste for Homeland Security Incidents
Waste management is a critical part of preparation for response and recovery following homeland security and smaller incidents. These may include an act of terrorism involving chemical, biological, and radiological agents, a large-scale natural disaster, or an animal disease outbreak. EPA provides public and private emergency planners, managers, and responders with all-hazards information they can use to increase their communities' resiliency to these incidents.
Tribal Waste Management Program
EPA encourages environmentally sound waste management practices that promote resource conservation through recycling, recovery, reduction, clean-up, and elimination of waste. The Tribal Waste Management Program provides national policy direction and partners with the EPA Regions and other federal agencies to assist tribes with the management of their waste. The Tribal Waste Management Program also provides technical assistance, training and funding, and facilitates waste program peer matches among tribes, education, and outreach to tribes.
International Initiatives
EPA works to ensure that waste is managed in a manner that is protective of human health and the environment through international initiatives. EPA's efforts to sustainably manage waste include supporting the reduction and prevention of waste generation, promoting and facilitating the reuse and safe recycling of waste, and controlling imports and exports of hazardous waste between the United States and other countries.
The Polychlorinated Biphenyls (PCBs) Program
PCBs are toxic chemicals that would pose a risk to communities if improperly managed or controlled. The Toxic Substances Control Act provides EPA with authority to require reporting, record-keeping and testing requirements, and restrictions relating to chemical substances and/or mixtures, including PCBs. EPA's PCB regulations cover the use, clean-up, and disposal of PCBs.
---
Keep up with ORCR