SmartWay Affiliate Editorial Calendar

Summer 2023: Resources for Your Members
Share these SmartWay resources and ideas with your members in newsletters, on websites, and on social media.
Theme: Enhance Your Brand with SmartWay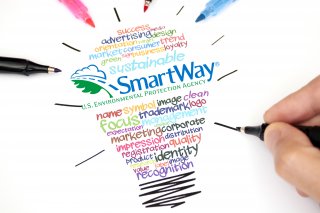 The SmartWay brand signifies top performance in freight efficiency and identifies SmartWay Partners as corporate leaders helping to advance the industry towards cleaner, more sustainable supply chain management. Since its introduction in 2004, the SmartWay brand has helped achieve significant emissions reductions from goods movement and has raised awareness about the need to improve transportation sustainability. The brand can help to energize and sustain your members' company brands. Encourage your members to let SmartWay help increase visibility for their environmental performance and leadership. They can promote and communicate the benefits of their participation through press releases, annual reports, environmental disclosure reports, social media, advertising, and other marketing methods. As an Affiliate, you can highlight their achievements on your website or in your newsletter.  
Need More Content?
The SmartWay program can provide additional content for the above topics:
Visit EPA's Social Media Sites: