Featured SmartWay Partners

Learn how partners in SmartWay are creating more efficient freight systems and helping advance sustainable transportation!
Featured Partners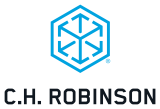 Featured Partner: C.H. Robinson (pdf) (338.3 KB, April 2022, EPA-420-F-22-012) C.H. Robinson is a third party logistics provider servicing companies across the globe and across industries. The company has long recognized that sustainability is smart business. It joined SmartWay in 2005 when the partnership was first forming. C.H. Robinson offers reporting and analytical tools that can provide customers with clear visibility into their supply chain's carbon footprint and year-over-year capabilities. SmartWay's benchmarking tools and carrier ranking system reinforce and align with these services, supporting C.H. Robinson in its work to find ways to reduce their customer's carbon footprint. 

Featured Partner: Deutsche Post DHL Group (pdf) (391.03 KB, April 2022, EPA-420-F-22-013) DHL is a global, full-service logistics provider that operates four key U.S.-based business units, all of which have participated in SmartWay the past decade, including: DHL Express, DHL eCommerce Solutions, DHL Global Forwarding and DHL Supply Chain. DHL invests in technologies and strategies to reduce and eliminate emissions from the trucks, equipment, and buildings it owns and operates. It also provides emissions accounting services using SmartWay data to help drive more freight to efficient, high performing carriers.
---
Past Featured Profiles
Organization Logo
Link to Profile Document
Organization Type

SmartWay Partner: Meijer (pdf) ( 2 pp, 310K, July 2021, EPA-420-F-21-048)
Logistics Provider

SmartWay Partner: Armada (pdf) ( 2 pp, 327K, July 2021, EPA-420-F-21-047)
Logistics Provider

SmartWay Partner Profile: Mesilla Valley Transport (PDF)

( 3 pp, 202K, January 2021, EPA-420-F-21-013)

Truck Carrier

Specialty Graphic Imaging Association (SGIA) (PDF)

(2 pp, 162 K, January 2021, EPA-420-F-21-016)

Affiliate

Brown Trucking (PDF)

(2 pp, 215 K, January 2021, EPA-420-F-21-011)

Truck Carrier

North Central Texas Council of Governments (NCTCOG)(PDF)

(2 pp, 157 K, January 2021, EPA-420-F-21-014 )

Affiliate

Walmart (PDF)

(2 pp, 167 K, January 2021, EPA-420-F-21-017)

Truck Carrier

Georgia-Pacific Consumer Products Group (PDF)

(2 pp, 168 K, January 2021, EPA-420-F-21-012)

Rail Carrier


Saddle Creek Transportation (PDF)

(2 pp, 322 K, January 2021, EPA-420-F-21-015)

Logistics Company