R1 Success Story: WaterFire Arts Center, Providence, R.I.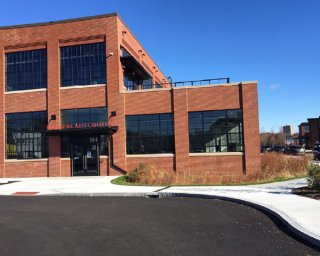 The world‐famous WaterFire arts organization transformed a blighted property in a disadvantaged Providence neighborhood into a new arts center and headquarters for the nonprofit. The investment and support of the Brownfields program was a key part of this important project, which will help WaterFire continue to be an important artistic and economic force in Providence for years to come.
Motivation for Redevelopment
WaterFire has continued to grow in prominence over the past quarter century, expanding both its own programming as well as promoting arts and education throughout Providence. By 2012, they needed a new headquarters from which to coordinate their operations. They found a suitable 1.3‐acre property conveniently located on Valley Street, but contamination from a long history of industrial activity on the site complicated their plans. The property had been used by various industries since the mid‐1800s, most notably the US Rubber Company for manufacture of rubber products for many years until the mid‐1900s when it was transferred to a local company for a machine shop. In recent years, it was also used for records management and storage. Contaminants such as petroleum, heavy metals, and polychlorinated biphenyls had to first be evaluated and cleaned up before WaterFire could move forward with their plans.
Luckily, WaterFire had the support of the RI Department of Environmental Management, who invested about $105,000 of its EPA Brownfields statewide grant funding to conduct in‐depth assessment of the contaminants at the site and begin preparing the plans for how best to clean it up. WaterFire then successfully applied for direct cleanup grant funding from EPA in 2013, winning a total of $600,000 for the three parcels that make up the property.
WaterFire undertook the cleanup in partnership with EPA and DEM staff. Project challenges included having to address additional contamination uncovered during the cleanup and navigating a complex property transfer process to allow for the use of New Market Tax Credits, a financing mechanism designed to help stimulate investment in low‐income communities, which was critical to this project. An additional boost to the project was an award of state bond providing over $3 million toward the cleanup.
Partnership and persistence paid off in Providence. WaterFire completed the cleanup and construction project and opened their new center in 2017. What was once a vacant and contaminated industrial property is now a community‐focused arts center with program offices and arts spaces that incorporate innovative historic preservation and sustainable building practice.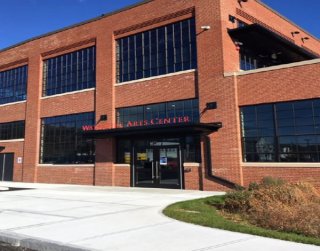 "The remediation of a historic property and development of the WaterFire Arts Center was a game changer for our organization and Providence's Valley/Olneyville neighborhood. The financial and operational support and leadership of the US EPA and RI DEM were catalysts for and integral to the success of this major community initiative."

Peter Mello
Managing Director and co-CEO, WaterFire
Today
Through its recurring urban river sculptural art events, WaterFire is not only a public arts organization, but also a community revitalization and environmental advocate. WaterFire has continued to pay forward its experience through its leadership in the Brownfields areawide planning project by the City of Providence in the Woonasquatucket River neighborhoods and sharing its new arts center as a location for community engagement. One of the unique features of the center is the Main Hall, which provides 15,000 square feet of uninterrupted exhibition, performance, and event space with a 40‐foot ceiling. Activities in the building have included arts production, performance, and exhibition.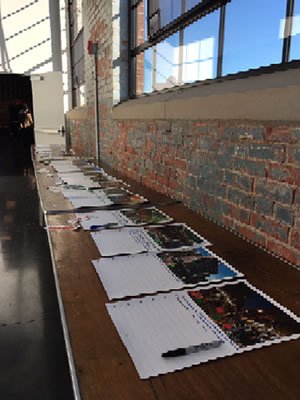 This headquarters serves as a home base to support the main events of WaterFire, which consist of music, rotating performance art, and over 80 stunning bonfires installed on the three rivers of downtown Providence. Since the first WaterFire lighting in 1994, these events have drawn more than 15 million visitors, from Rhode Island residents to international tourists, generated over $1 billion in economic impact, and supported thousands of jobs in the community. It has been praised as a powerful work of art and a moving symbol of Providence's renaissance. WaterFire has brought life to the downtown, and now, through its new arts center, continues its work to revitalize Rhode Island's capital city.
For more information:
Visit the EPA Brownfields website at www.epa.gov/brownfields or contact [Jessica Dominguez, 617-918-1627, Dominguez.Jessica@epa.gov].
EPA 901 F 21 001
January 2021